News Archive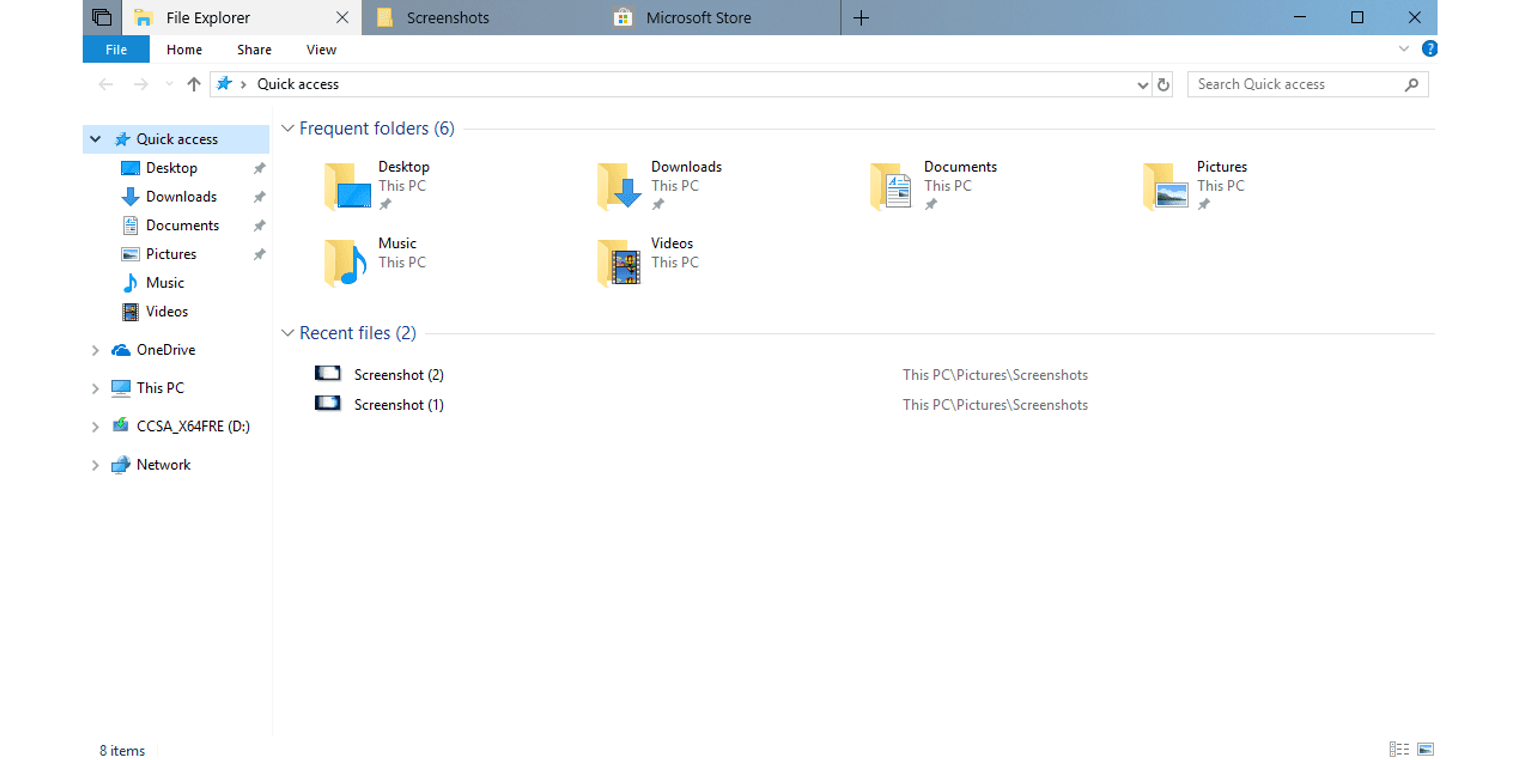 Windows 10's "Sets" tabbed apps feature will no longer be implemented
Sets, which would have allowed Windows 10 users to group together different applications (such as Office, the Microsoft Store, and Edge) into one window separated by tabs, is no longer being developed and will no longer appear in upcoming Windows 10 updates.
The feature was originally scheduled to be implemented in the April 2018

Windows 10 update, but was delayed. Following multiple changes in direction for the development of multiple apps that Sets targeted to support, such as
Microsoft Edge's shift from a proprietary engine to the open source
Chromium, the decision was made to cease development.
Though Sets will no longer be implemented, tab-based navigation will still be coming to the

PowerShell console. This feature was originally announced alongside Sets, utilizing the same underlying technology. Now that Sets is no more, however, tabs in the console will have to be implemented without the use of Sets as a foundation.
In the meantime, tabbed browsing for PowerShell can be added using the likes of

QTTabBar,

Clover, and

TabExplorer.
Further coverage:
gHacks Tech News
ZDNet
Written by iandorfman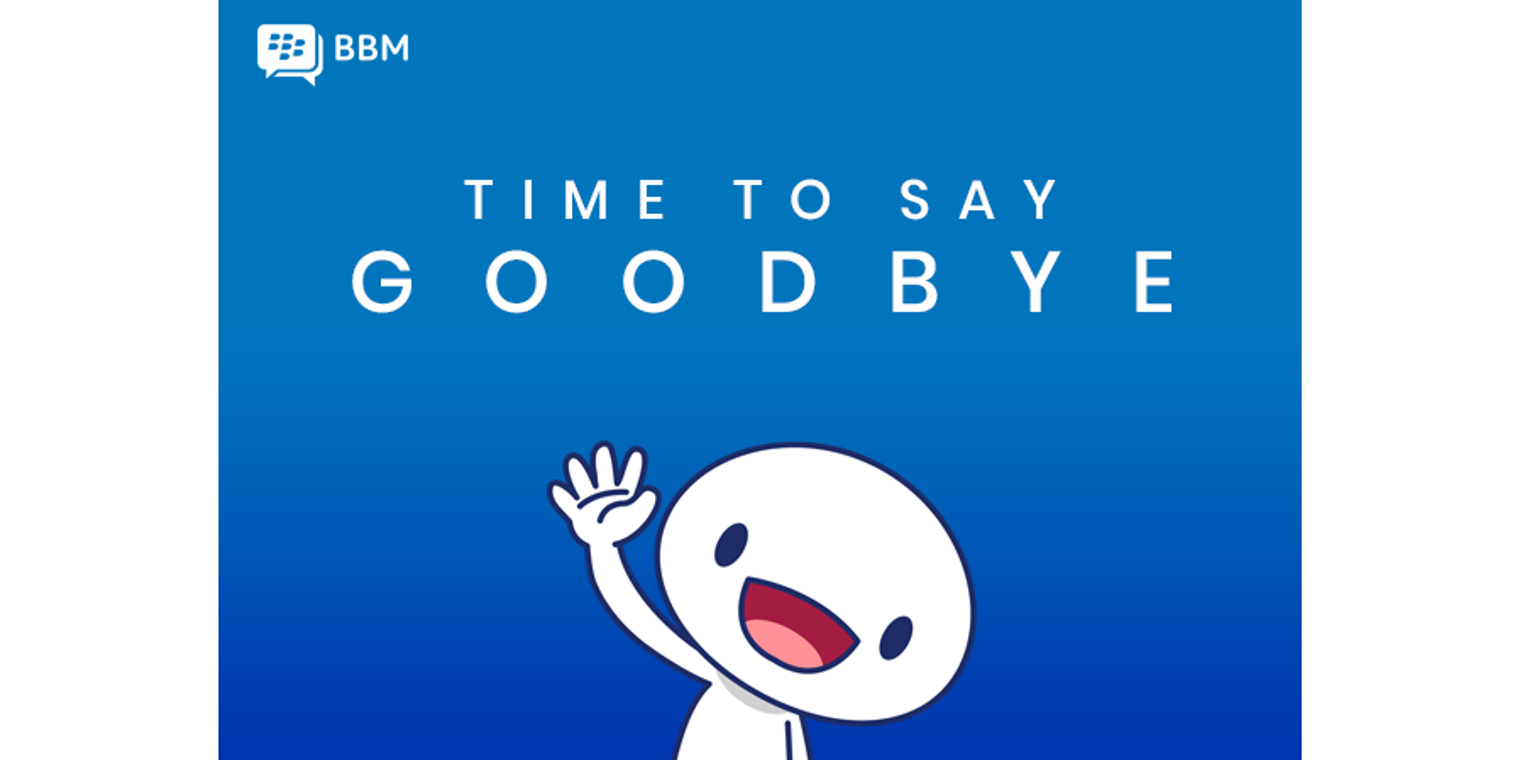 BlackBerry Messenger for consumers is shutting down, Enterprise now available for personal use
Though known nowadays as a throwback to complex mobile devices before the advent of modern smartphones, BlackBerry continues to exist in multiple ways through both hardware and software. Now we know the date that one of these ways will close:

BlackBerry Messenger will no longer be available after May 31st of this year.
The announcement came via a post on the official BlackBerry Messenger blog, stating that it's "time to say goodbye."
Though the development team that revived BlackBerry Messenger three years ago is "proud of what [they] have built to date," they cite the fluidity of the tech industry as the main reason why BlackBerry Messenger is being sunset and the team is moving on.
Meanwhile, BlackBerry Limited responded to this shutdown by announcing via press release that it will make

BlackBerry Messenger Enterprise available for individual use after previously only being available for enterprise and business use.
BlackBerry Messenger Enterprise is now available on the Apple App Store and Google Play Store. It's free for the first year of use, and then costs $2.49 for each 6 months of use.
Further coverage:
BBM Blog
BlackBerry press release
CrackBerry.com
Engadget
The Next Web
Written by iandorfman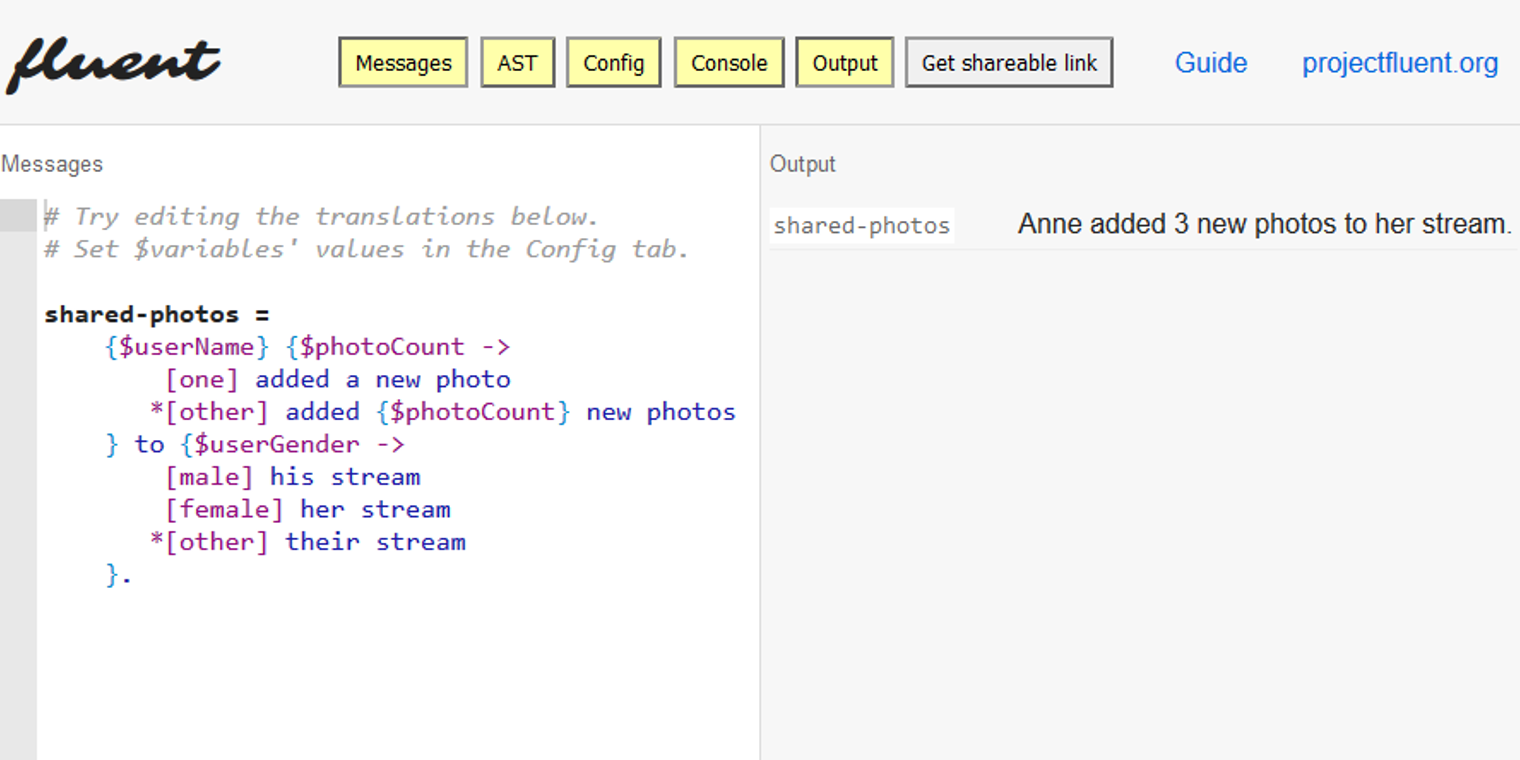 Mozilla releases Fluent 1.0, a localization system for natural-sounding translations
Mozilla yesterday announced the version 1.0 release of

Fluent, a system for localization that the non-profit currently uses for localizing its flagship
Mozilla Firefox web browser.
In the blog post announcing the release, Fluent project lead Staś Małolepszy detailed why and how Mozilla uses Fluent to overcome the myriad of challenges they face when localizing Firefox into nearly 100 languages. Instead of the archaic limit of translations that map one-to-one to the source language (in Firefox's case, English), Fluent enables support for the syntax and grammar of other localized languages with complete independence from the software's source language. All of this is done without any impact to the source code, nor does the logic of any specific grammatical quirk exclusive to one language impact any other supported language.
Małolepszy states that asymmetric localization allows for "defining the syntax for the entire text file in which multiple translations can be stored, and by allowing messages to reference other messages." Fluent files can be opened up in any text editing software, and its syntax guide can be found on its official website.
Fluent is completely open source, with its source code now available on GitHub.
Further coverage:
Mozilla Hacks
Written by iandorfman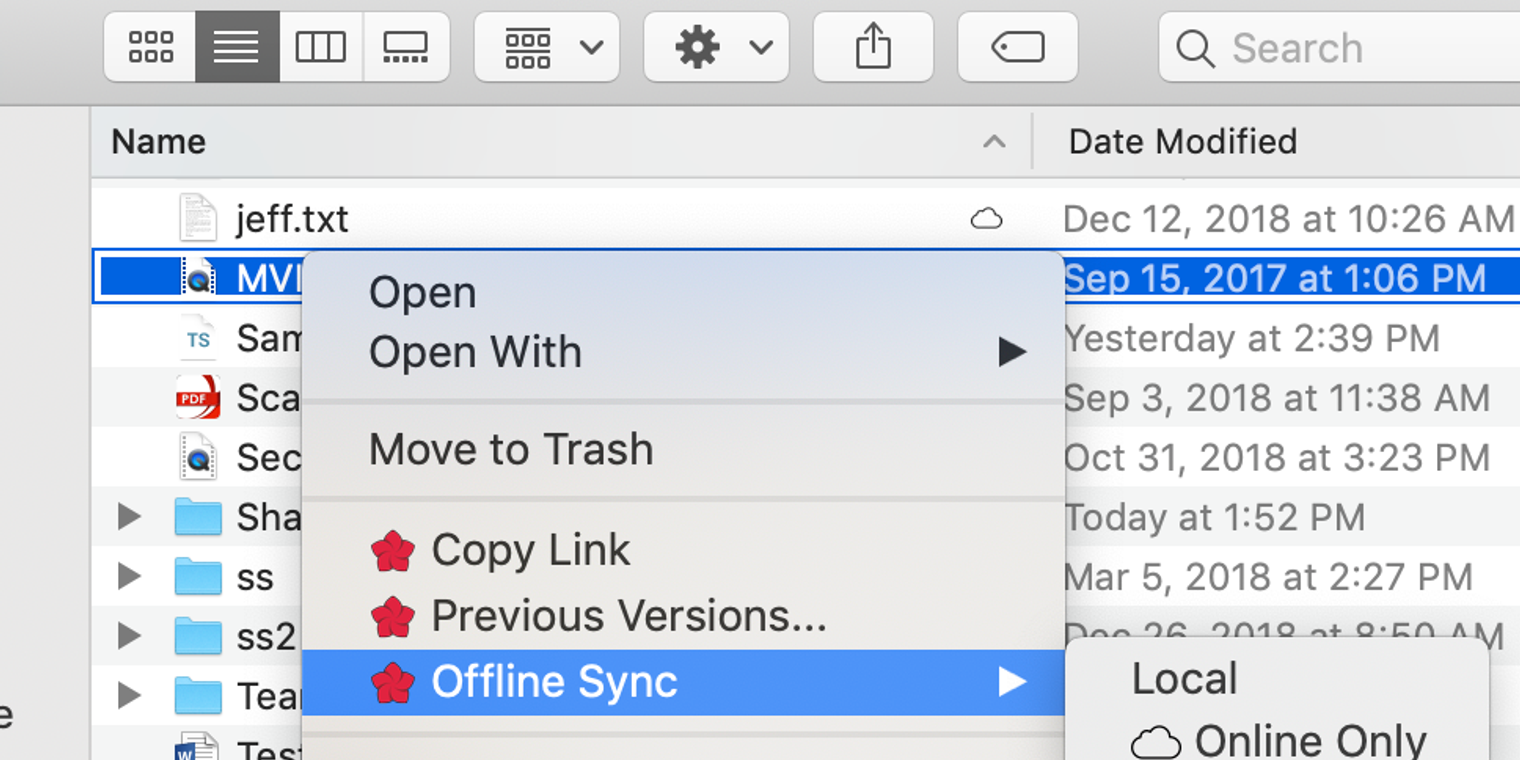 ExpanDrive version 7 is now in public beta and features compatibility with Linux
ExpanDrive, Inc. announced the release of the public beta for version 7 of its popular virtual filesystem

ExpanDrive last week on its official blog. Touting enhanced performance ("faster and more powerful in nearly every dimension"), support for
Linux kernel operating systems, and a new user interface, the company says this is the biggest release for the application since version 3 and its added support of several cloud hosting providers.
According to the ExpanDrive 7 download page, the app's "multi-threaded connection engine" is 500% percent more powerful than ExpanDrive 6, allowing it to perform dramatically faster parallel transfers in the background while you go about your other tasks.
The Linux download page includes packages that support
Debian,
Linux Mint, and
Ubuntu (Deb format), as well as
Fedora and
Red Hat (RPM format). The page also includes installation instructions.
Version 7.0.4 of ExpanDrive is available to download from the product's official website.
Written by iandorfman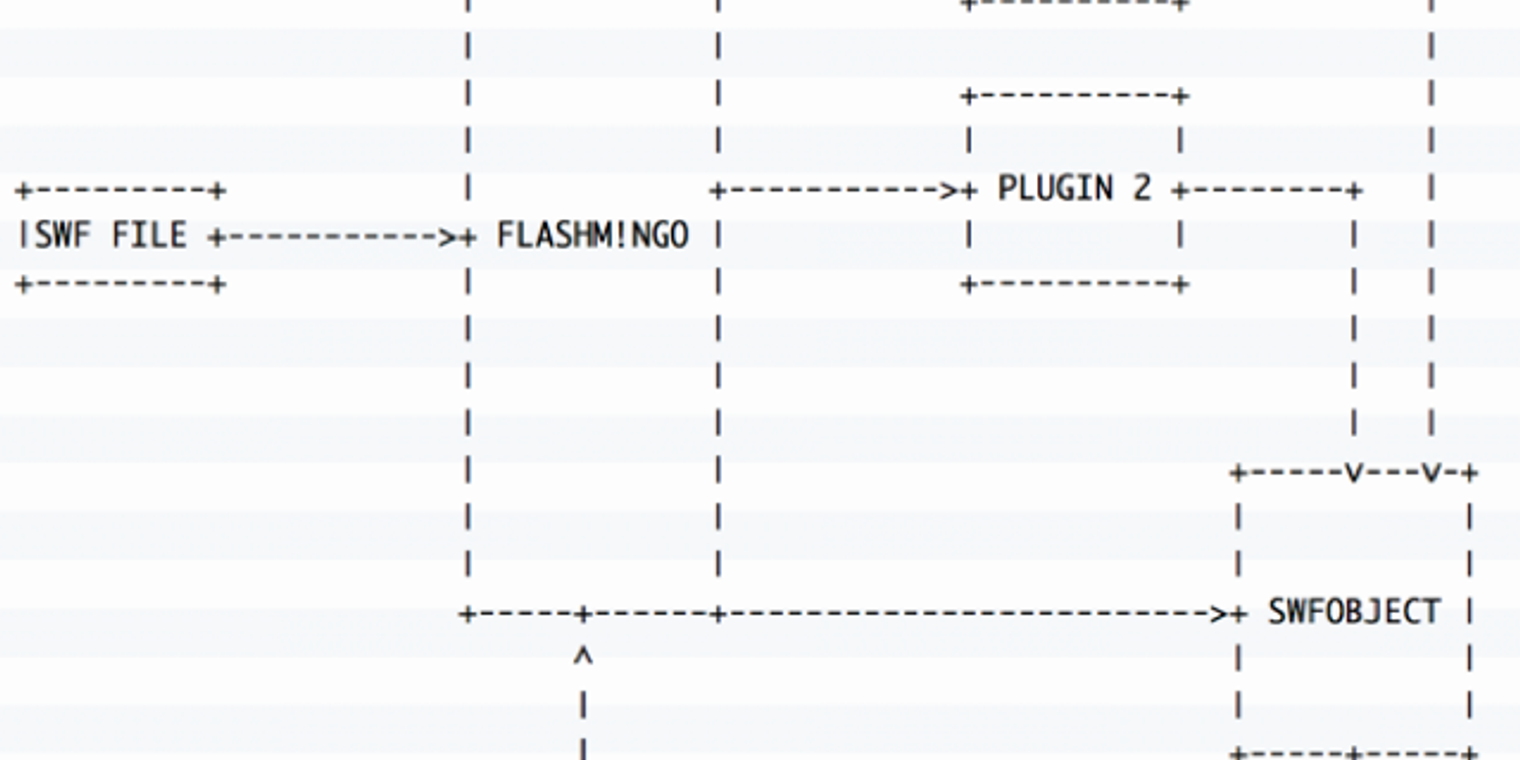 Flashmingo, a tool that detects Adobe Flash vulnerabilities, is now available
Despite the fact that Adobe Flash is set to be completely deprecated by 2020, it won't be going away any time soon, especially from legacy web content built with it in mind. In order to ensure security to counter malicious actors discovering exploits for the foreseeable future, the developers behind

FireEye have created and released an open source tool called

FLASHMINGO.
Flashmingo automatically parses and analyzes .swf files used in

Adobe Flash Player for vulnerabilities. It can work as an independent part of an analyst's workflow or as part of a library. It's extendible via
Python plugins, enabling further custom functionality to be further tooled to the needs of your workflow or analysis.
In the words of FireEye in its conclusion to the post announcing Flashmingo's release:
"Flashmingo provides malware analysts a flexible framework to quickly deal with these pesky Flash samples without getting bogged down in the intricacies of the execution environment and file format."
Flashmingo is available now via GitHub.
Further coverage
FireEye Blog
ZDNet
Written by iandorfman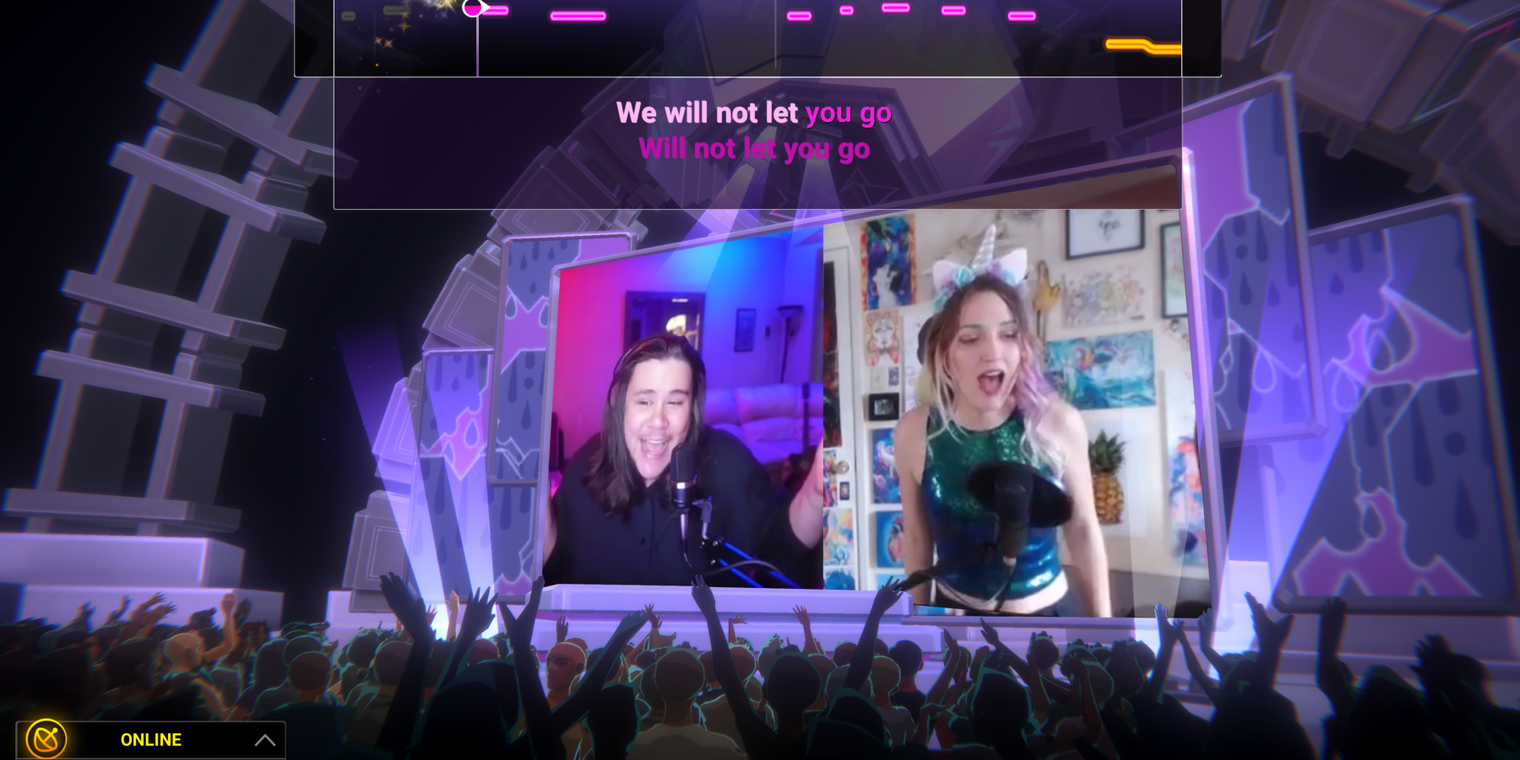 Twitch introduces its first game, titled Twitch Sings, and it's available now
In its first ever European convention (aptly titled "TwitchCon Europe"), the game-focused streaming service announced multiple initiatives, with the goals of growing the audience counts of its streamers, better connecting all of its users to one another, and improving the monetization process for streamers. The service's first game, Twitch Sings, falls in the middle camp.
Falling under Twitch's goal to "connect" all of its users to each other, Twitch touts its
Twitch Sings social karaoke game as a "completely new way to connect with your community around music."
Twitch Sings is currently available to download on PCs running

Windows 7 or later. For more info about compatible specs, see the official Twitch customer service article about Twitch Sings.
Further coverage:
Twitch Blog
The Verge
VentureBeat
Written by iandorfman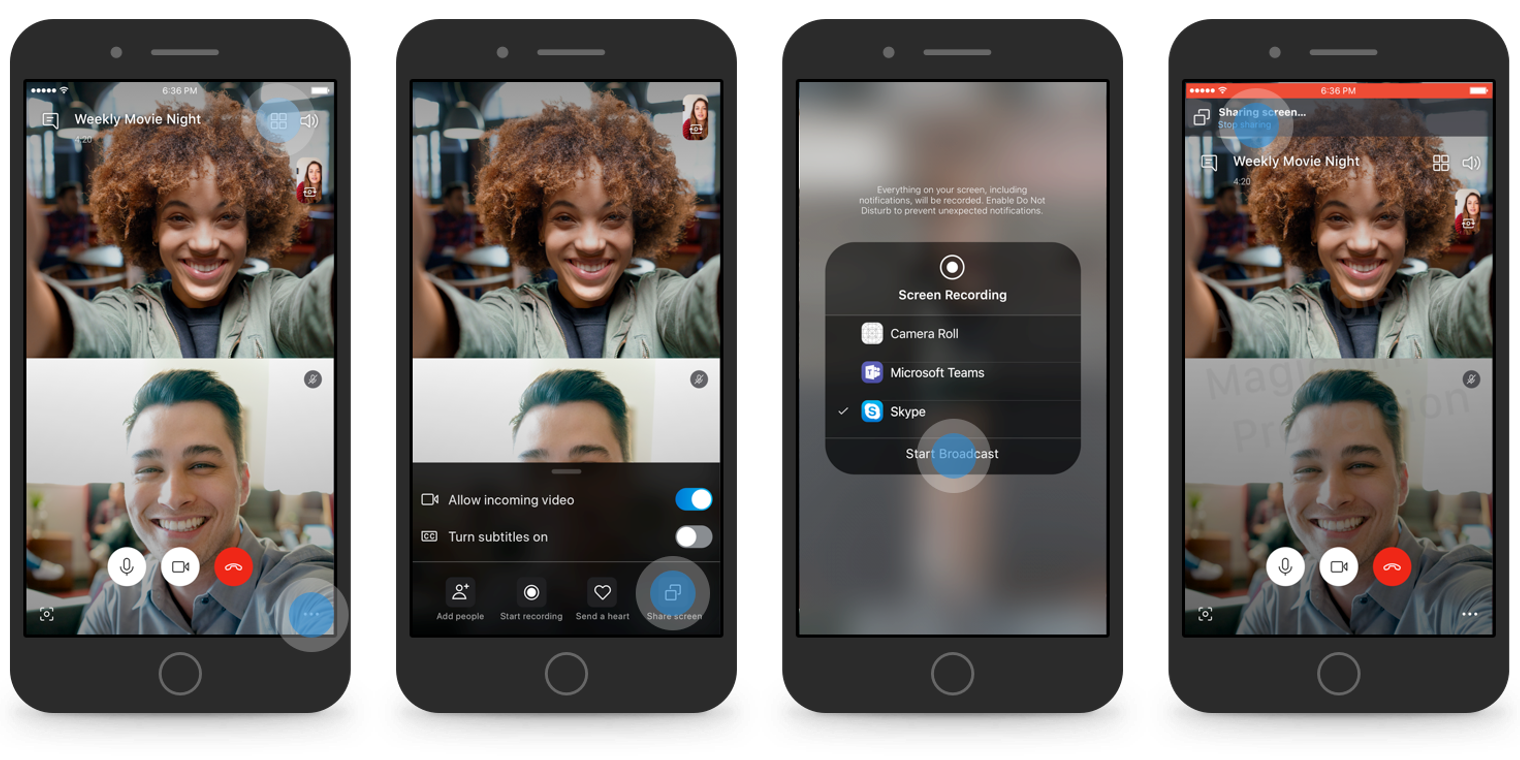 Skype will now let you share your screen on smarthphones
Though many chat and messaging programs like Skype and Discord feature support for sharing your screen on desktops, there aren't as many available that can do the same thing on mobile devices running iOS or Android. Luckily, one of the biggest messaging apps is changing that.
Microsoft announced via a post on its official community that support for sharing your phone's screen is now available on the latest insider build. In order to enable screen sharing in the app, all users will have to do is tap on the ... icon in the lower right-hand corner of the app and select "Share Screen."
Screen sharing support will be coming to the public stable release of
Skype for
Android and
iOS soon.
Further coverage:
Microsoft Community
The Verge
Engadget
Written by iandorfman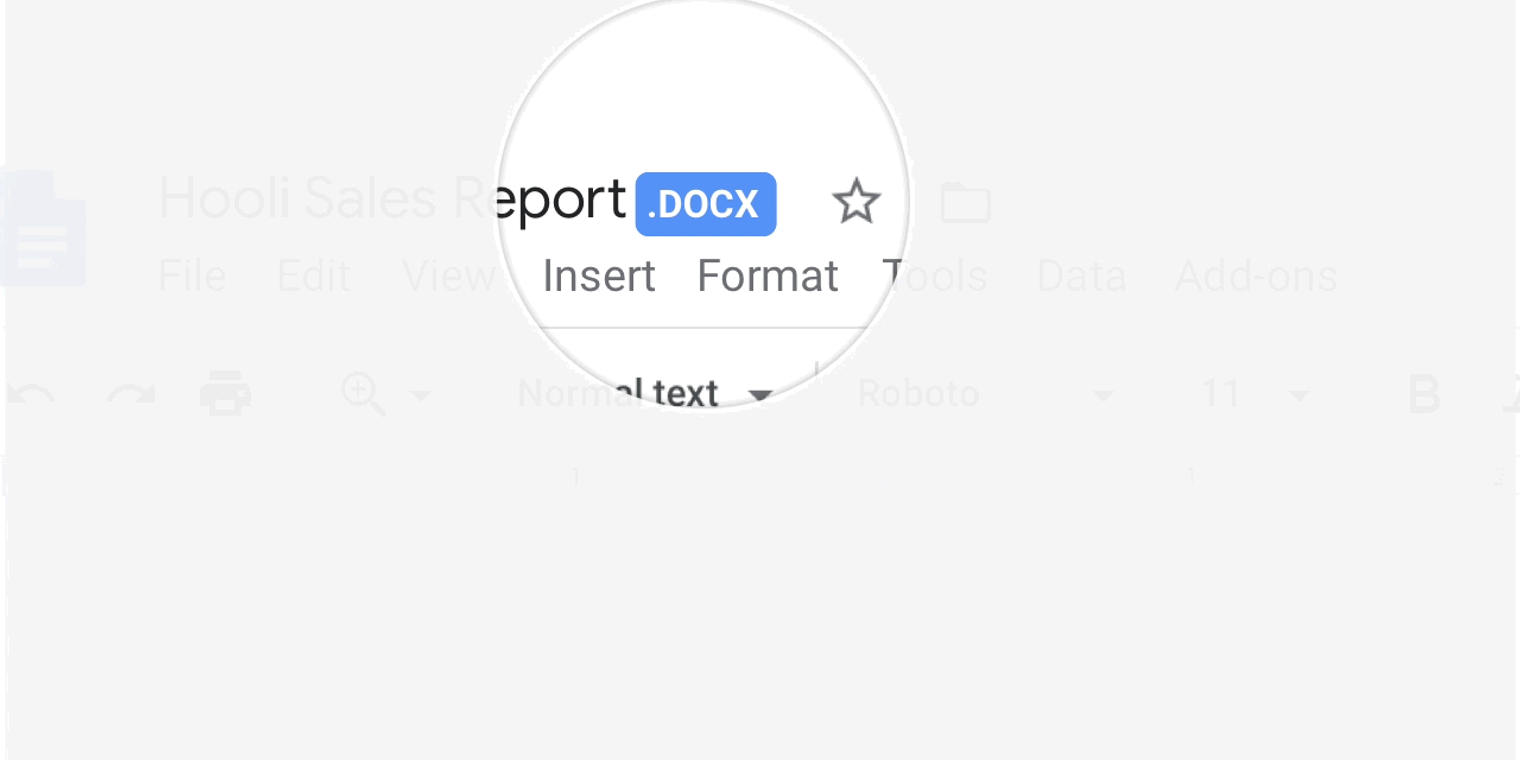 Google Docs will soon allow native editing for Microsoft Word, Excel, and PowerPoint files
Many of you know the pain of trying to edit files created in Microsoft Office when collaborating with your peers using Google Drive. The need to import the existing file to Drive, redo the formatting so it isn't broken, export the finished product, and then edit it again in Office can often be an exercise in frustration. As early as this month, however, that will be changing.
Google has announced that it will soon add native compatibility with Microsoft Office's proprietary file formats, meaning that users will no longer have to import and convert files from the likes of Microsoft Word or Excel in order to edit files and use
Google Docs' or
Google Drive - Sheets' real-time collaboration features.
You will soon be able to edit the following file types within the
Google Drive family of apps:
•
Microsoft Office Word file types: .doc, .docx, .dot
•
Microsoft Office Excel file types: .xls, .xlsx, .xlsm (macro enabled Excel files), .xlt
•
Microsoft Office Powerpoint file types: .ppt, .pptx, .pps, .pot
Support for these
Microsoft Office Suite file types will be coming to all Google Drive and
G Suite users "as soon as this month," according to Google's statement to The Verge news outlet.
Further coverage:
The Verge
Written by iandorfman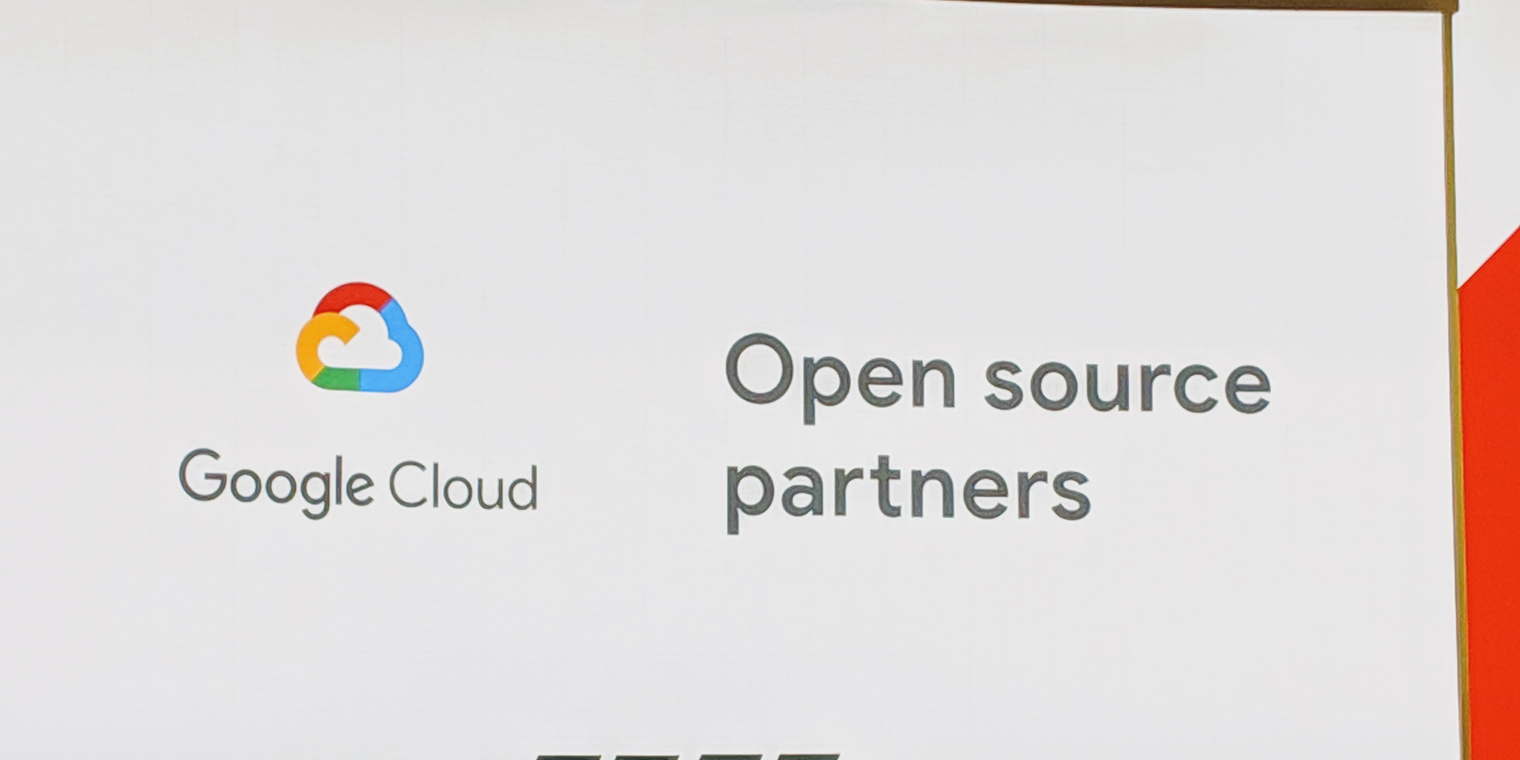 Google Cloud Next 2019 brings multiple announcements about the platform's future
At Google's annual Google Cloud Next conference, the company always announces future steps in their roadmap for the
Google Cloud Platform. 2019's conference is no different. On the first and second day of the conference, multiple announcements were made about the future of every Google Cloud product and initiative.
The most major announcements can be broken down into 6 points:
•
Google Cloud Platform will be renamed to Anthos and be available on third party cloud services like
Amazon Web Services and
Microsoft Azure.
• Google will be partnering with Confluent, DataStax, Elastic, InfluxData, MongoDB, Neo4j and Redis Labs to allow customers that utilize their open source technologies to have one single point of support
• Google will be launching a full artificial intelligence platform that will allow advanced developers to go from inputting data for the AI to deploying it
• Any
Android device running version 7 of the operating system is now capable of being a security key for two-factor authentication for
Google Chrome
• Google announced Cloud Code, a set of plugins and extensions for popular integrated development environments like
IntelliJ IDEA and
Visual Studio Code.
• Google Cloud will launch retailer-focused tools. This is the start of renewed focus to making toolsets aimed at different business sectors.
For some of these initiatives, such as Anthos and its migration tool, testing has started as of today. Others will launch later this year.
Further coverage:
TechCrunch (Summary | 1 | 2 | 3 | 4 | 5 | 6)
The Next Web
VentureBeat
Written by iandorfman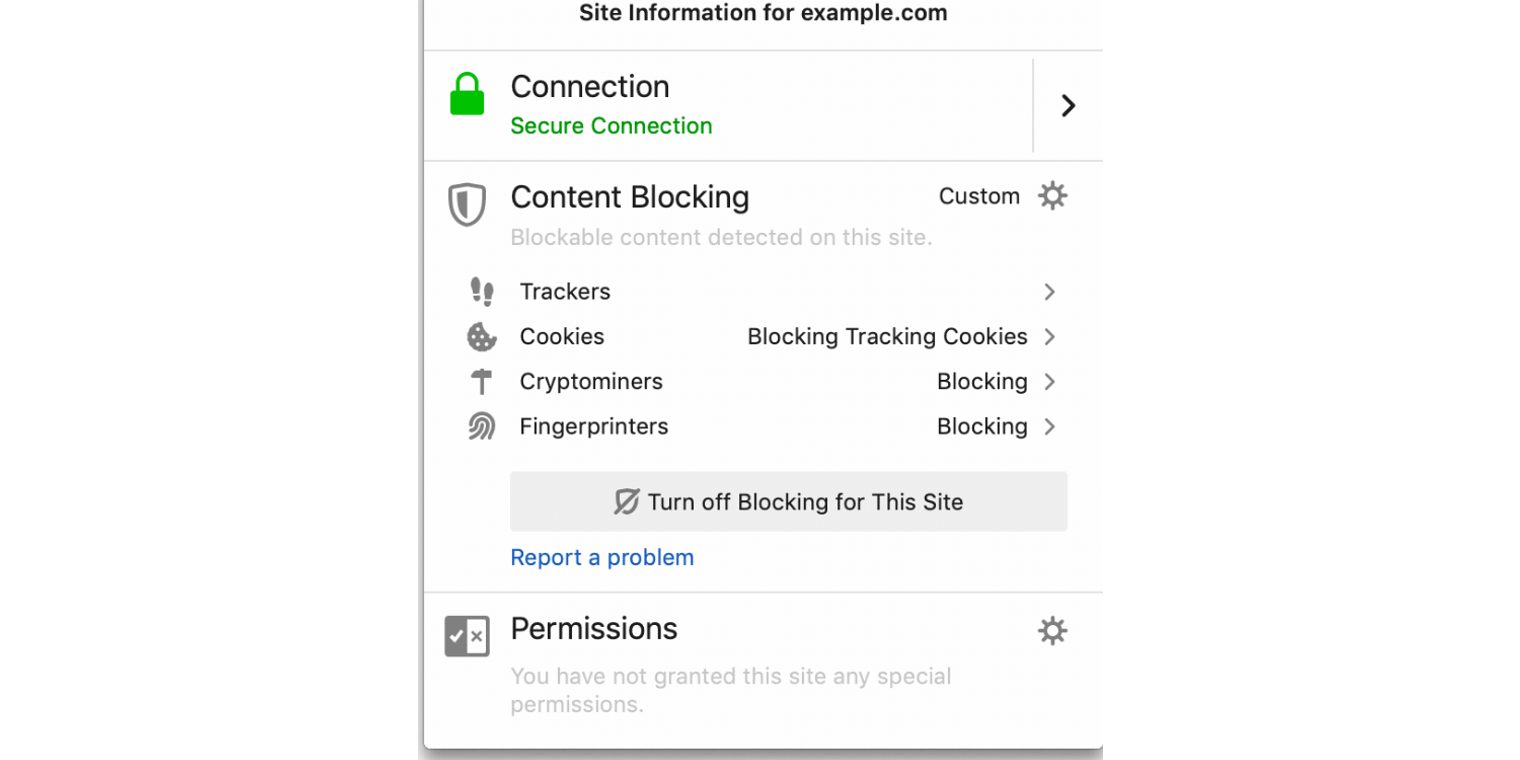 Firefox is launching tools to protect against tracking, fingerprinting, and cryptocurrency mining
Firefox is about to offer even more privacy-focused protection for its users.
Mozilla is partnering with

Disconnect to power built-in protection against tracking, fingerprinting, and cryptocurrency mining in its flagship
Mozilla Firefox web browser. Building on Mozilla's existing relationship with Disconnect in Firefox's existing tracking protection, these new features include protection against additional threats. This includes some malicious sites' behind-the-scenes use of scripts that drain the usage of your computer's CPU and other resources to mine for cryptocurrency like

Bitcoin and

Ethereum to line their pockets with additional revenue. It also includes protection against fingerprinting, which allows sites and services to track your activity across the Internet without using cookies by signaling out key aspects of the system you use to browse the web, such as the resolution of your screen, what operating system you use, your system's language, your location data, and more.
If you want to test out these new defensive tools in Firefox, you can enable them in version 67 of the beta release channel and 68 of the nightly release channel. Keep in mind that these builds aren't ready to be deployed to everyone, so expect a few bugs and hiccups here and there, especially in the nightly builds. When these builds are rolled out into the stable release channel, this additional enhanced protection will be enabled by default for all users.
Further coverage:
Mozilla Blog
Engadget
TechCrunch
The Next Web
The Verge
VentureBeat
Written by iandorfman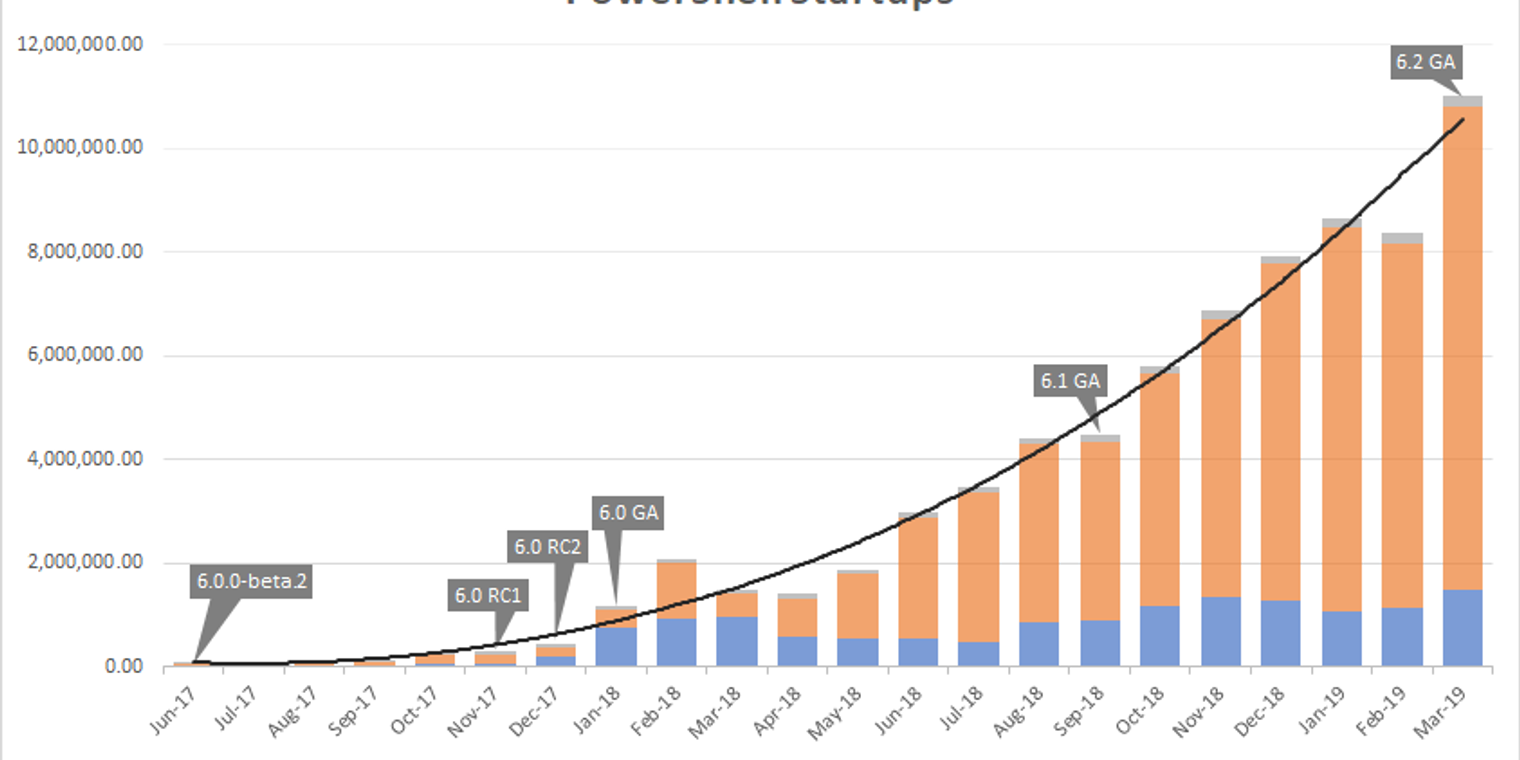 Microsoft has announced PowerShell 7, which will be cross-platform
Microsoft has announced that version 7 of PowerShell, the company's command-line shell and associated scripting language, is in active development.
In the post announcing the next version of Powershell to be 7 instead of 6.3, Principal Software Engineer Manager for PowerShell Steve Lee stated that work will be done to ensure support cross-platform automation across

Windows 10,
macOS, and
Linux kernel operating systems while retaining "a very high level of compatibility" with existing PowerShell modules.
Lee stated that the first preview build of

PowerShell 7 is targeting a May release, with general availability "some time after the GA of .NET Core 3.0."
Further coverage:
Microsoft
gHacks Tech News
ZDNet
Written by iandorfman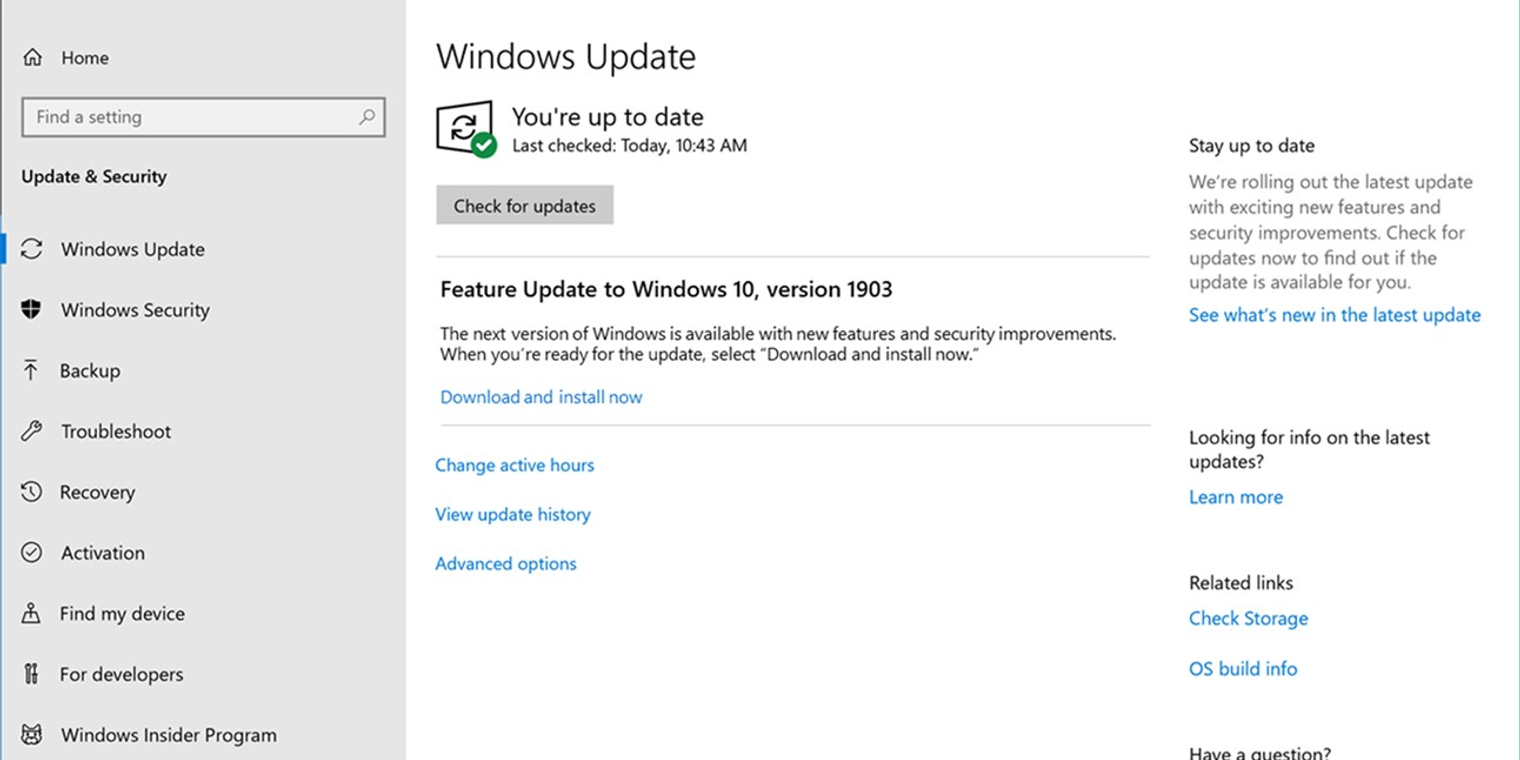 Microsoft is giving Windows 10 users more control over when to install updates
Microsoft has announced that it is changing how Windows 10 owners can choose to accept, download, and install updates via Windows Update.
Microsoft's Corporate Vice President for Windows Mike Fortin detailed the changes in a post on the official Windows Experience Blog today. In it, he described the current behavior for Windows Update on

Windows 10 compared to how it will work after the forthcoming May 2019 Update.
The major change the May 2019 Update implements to accomplish this user control over installing future Windows 10 software updates is referred to as "download and install now." Any major feature update that is recognized as compatible with your machine running Windows 10 will require you to select "download and install now" on the Windows Update page before it installs. The exception to this is if your current version of Windows 10 is nearing its "end of support" phase of the operating system's software version life cycle.
In addition to the "download and install now" functionality, there will also be a newly extended amount of time you can pause the installation of new monthly updates, including on Windows 10 Home. Monthly updates can now be delayed from being installed up to 35 days after they've been discovered by your installation via Windows Update. According to the blog post, this can be done "seven days at a time, up to five times" before users have to finish the downloading and installation of any deferred monthly and feature updates.
The Windows 10 May 2019 Update will be available to everyone running versions 1803 and 1809 (the March 2018 and September 2018 Updates) by "late May."
Further coverage:
Windows Experience Blog
Ars Technica
Engadget
gHacks Tech News
ZDNet
Written by iandorfman