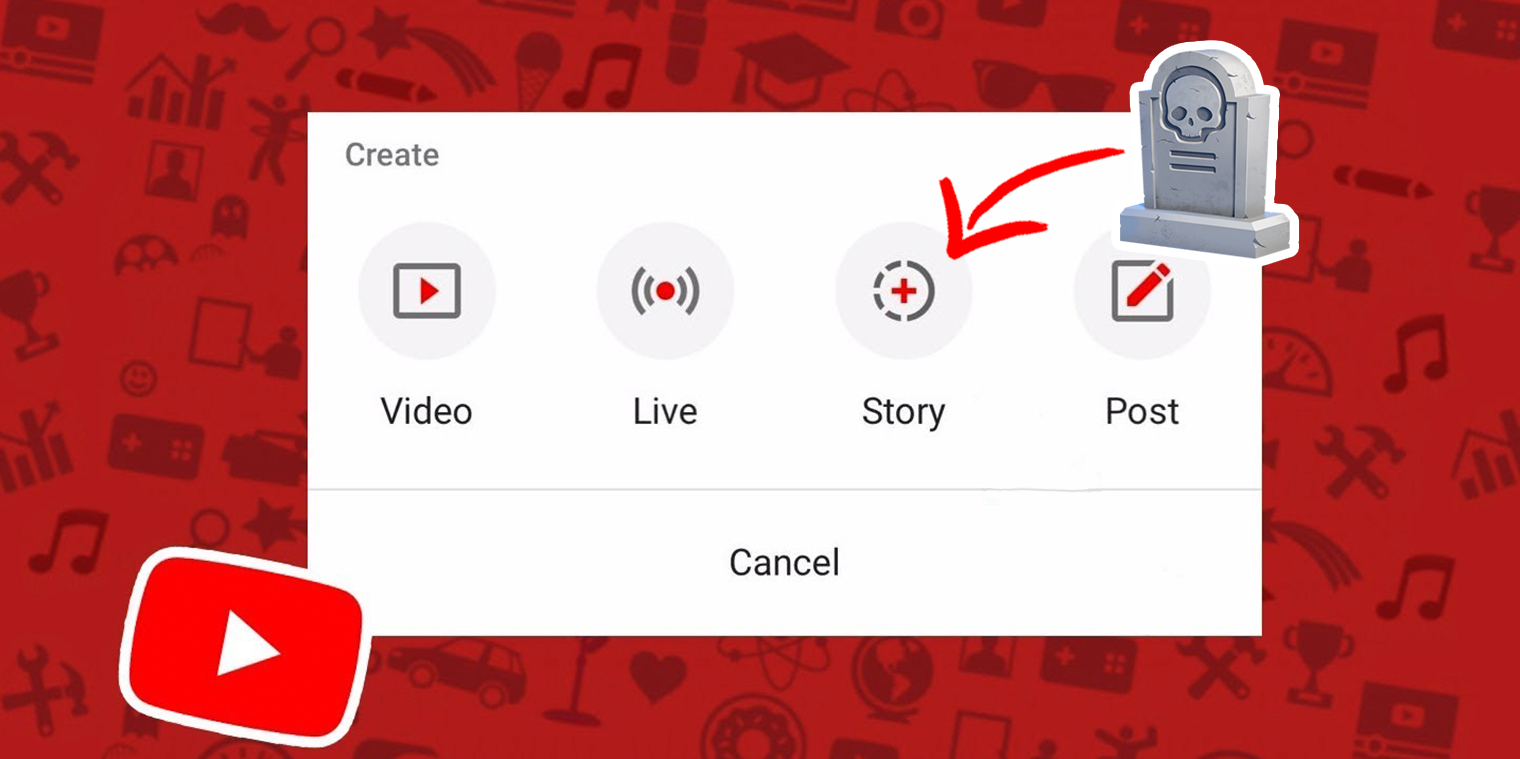 at 11:27 PM
YouTube to discontinue Stories, focusing on YouTube Shorts
In a recent announcement, YouTube revealed that it will officially shut down its Stories feature on June 26, 2023. This decision comes as the platform directs its attention towards YouTube Shorts, its own version of the popular TikTok format. Stories on YouTube provided users with the ability to share disappearing messages that remained active for 7 days, setting it apart from platforms like Snapchat and Instagram where such posts vanish after 24 hours. What made YouTube Stories unique was its inclusion of comment sections, differentiating it from similar features on other social media platforms.
The introduction of Stories on YouTube in 2018 raised eyebrows, considering the platform's association with long-form content. The move was influenced by the success of Snapchat's renowned feature. However, the announcement garnered mixed reactions from the YouTube community. Many users pointed out the absence of swipe-up and video linking features in Stories, in addition to many other fatures from the regular video format.
YouTube has seen remarkable success with its TikTok competitor, YouTube Shorts, which garnered a staggering 1.5 billion monthly viewers as of June 2022. As a result, the platform suggests that Community posts and YouTube Shorts offer viable alternatives for fostering audience connections and facilitating conversations. It should also be noted that YouTube announced a while ago that as of February 2023 it would start the monetization program extended to Shorts content, so that content creators who use this feature can obtain revenue from it, making it a more attractive option for many users. By shifting its focus to Shorts, YouTube aims to continue exploring and capitalizing on the increasingly popular short-form video trend.
While the discontinuation of Stories may disappoint some YouTube users, it is clear that YouTube recognizes the significance of short-form, viral video content as a safe and robust path forward. With the recent news surrounding TikTok and its potential ban in the US, YouTube's decision to prioritize YouTube Shorts appears to be a strategically intelligent move. By capitalizing on the popularity of short-form video and focusing on building a strong alternative, YouTube is positioning itself for continued success in the ever-evolving digital landscape.
Did you find this interesting? 
Yes
No
Read More
Related news
YouTube on AlternativeTo
YouTube
  1510
Online

Android

iPhone

Blackberry

Chrome OS

Android Tablet

iPad

Apple TV

KaiOS

Fire TV

Nintendo Switch

Xbox
YouTube is a popular video streaming platform that has 141 alternatives on AlternativeTo. Some of the top alternatives include PeerTube, NewPipe, and Vimeo. Users can share videos, enjoy support for HD videos, and discover new music on the platform. With an average rating of 3.7, YouTube is a great option for those looking to stream videos online.
Comments on 'YouTube to discontinue Stories, focusing on YouTube Shorts'
No comments so far, maybe you want to be first?