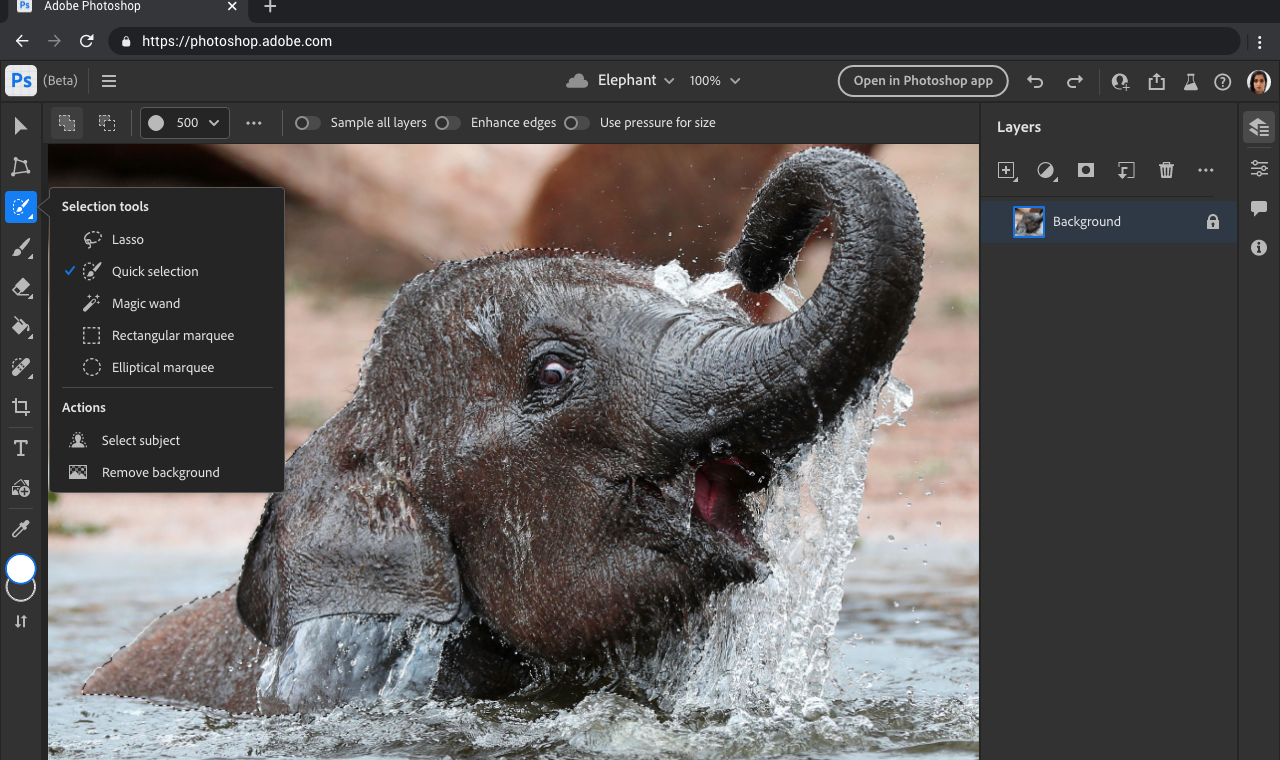 at 7:19 AM
Adobe making the web based version of Photoshop free to use with a freemium model
The web version of the popular image editing software Photoshop is being made free to use for everyone.
In an effort to introduce Photoshop to as many people as possible, Adobe has announced that it is going to make the online version of Photoshop for web browsers free to use. This decision will follow successful testing of the free version in Canada. Canadian Photoshop for web users only need to register for an Adobe account in order to have free access to the software.
Though people will be able to use Photoshop on the web for free, Adobe describes this release as freemium, with more advanced features being gated off for those that subscribe. The online version of Photoshop has undergone numerous revisions and feature additions to further introduce people into the more specific design language of Adobe software.
The online version of Photoshop for web browsers is now available for desktop users, with free access for Adobe account holders rolling out outside of Canada soon. Support for commenting and reviewing images in Photoshop for mobile users is also coming soon.
Did you find this interesting? 
Yes
No
Related news
Adobe Photoshop on AlternativeTo
Adobe Photoshop
  2325
Mac

Windows

Online

iPad

Wine

ReactOS
Adobe Photoshop is a raster graphics editor developed and published by Adobe Inc. for Windows and macOS. It was originally created in 1988 by Thomas and John Knoll.
Comments on 'Adobe making the web based version of Photoshop free to use with a freemium model'
No comments so far, maybe you want to be first?