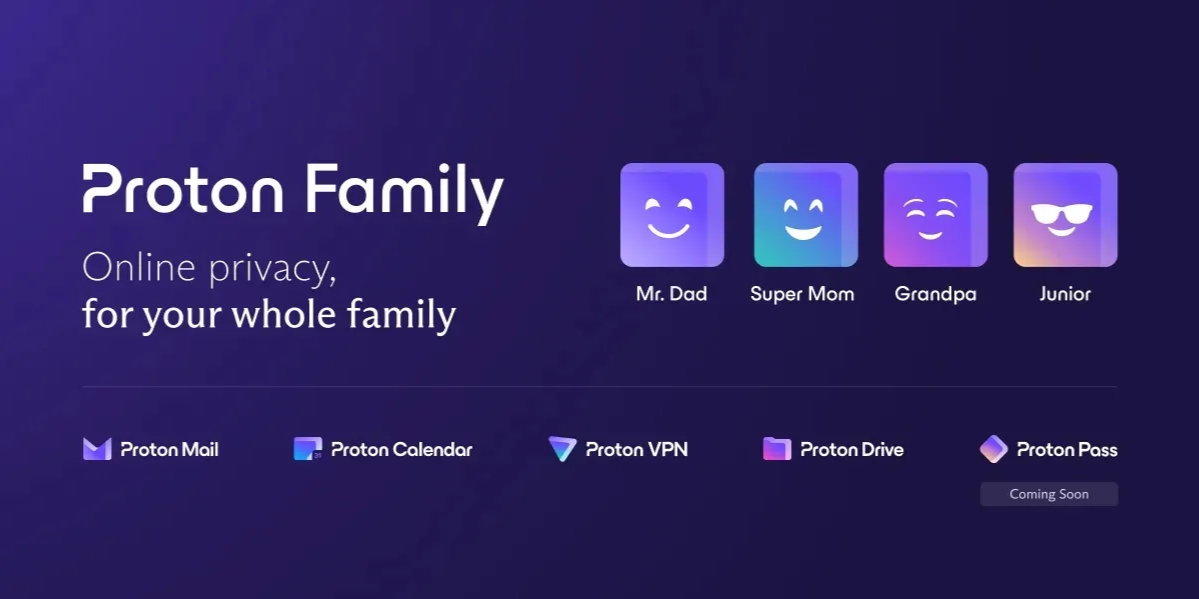 at 1:06 PM
Proton launches all-in-one Family Plan for comprehensive digital security and privacy
Proton, the Swiss-based company known for its secure email and VPN services, has announced a new all-in-one plan designed to protect your family's privacy. The Proton Family plan offers access to all Proton services and premium features for up to six family members, providing a comprehensive solution for digital security.
With the Proton Family plan, each family member gets their own encrypted email address, calendar, and secure storage for their files. The plan also includes a VPN to browse securely and up to 3 TB of storage space to share. This makes it easy to keep all your family's data in one secure location, while also ensuring that everyone has access to the tools they need to stay safe online.
Proton makes things simple by handling all the encryption automatically in the background. This means that you don't have to be a tech expert to keep your family's information secure. Proton's apps use end-to-end encryption and zero-access encryption to ensure that no one can access your family's information, not even Proton, without your permission.
The Proton Family plan is a great way to quickly improve your family's digital security and privacy. It gives you all Proton services starting at €19.99 a month, or €3.33 per user/month for six people. This makes it an affordable option for families who want to protect their privacy without breaking the bank.
In a world where data breaches and online threats are becoming increasingly common, it's more important than ever to take steps to protect your family's privacy. With the Proton Family plan, you can rest assured that your family's data is safe and secure.
Did you find this interesting? 
Yes
No
Read More
Related news
Proton Mail on AlternativeTo
Proton Mail
  729
Linux

Online

Android

iPhone

iPad

Tor
Proton Mail is a secure webmail provider that focuses on privacy and end-to-end encryption. It has 85 alternatives on AlternativeTo, with Tutanota, Disroot, and Posteo being the top alternatives. Proton Mail has an average rating of 3.8 and is known for its top features, including end-to-end encryption, privacy focus, and encrypted email.
Comments on 'Proton launches all-in-one Family Plan for comprehensive digital security and privacy'
No comments so far, maybe you want to be first?