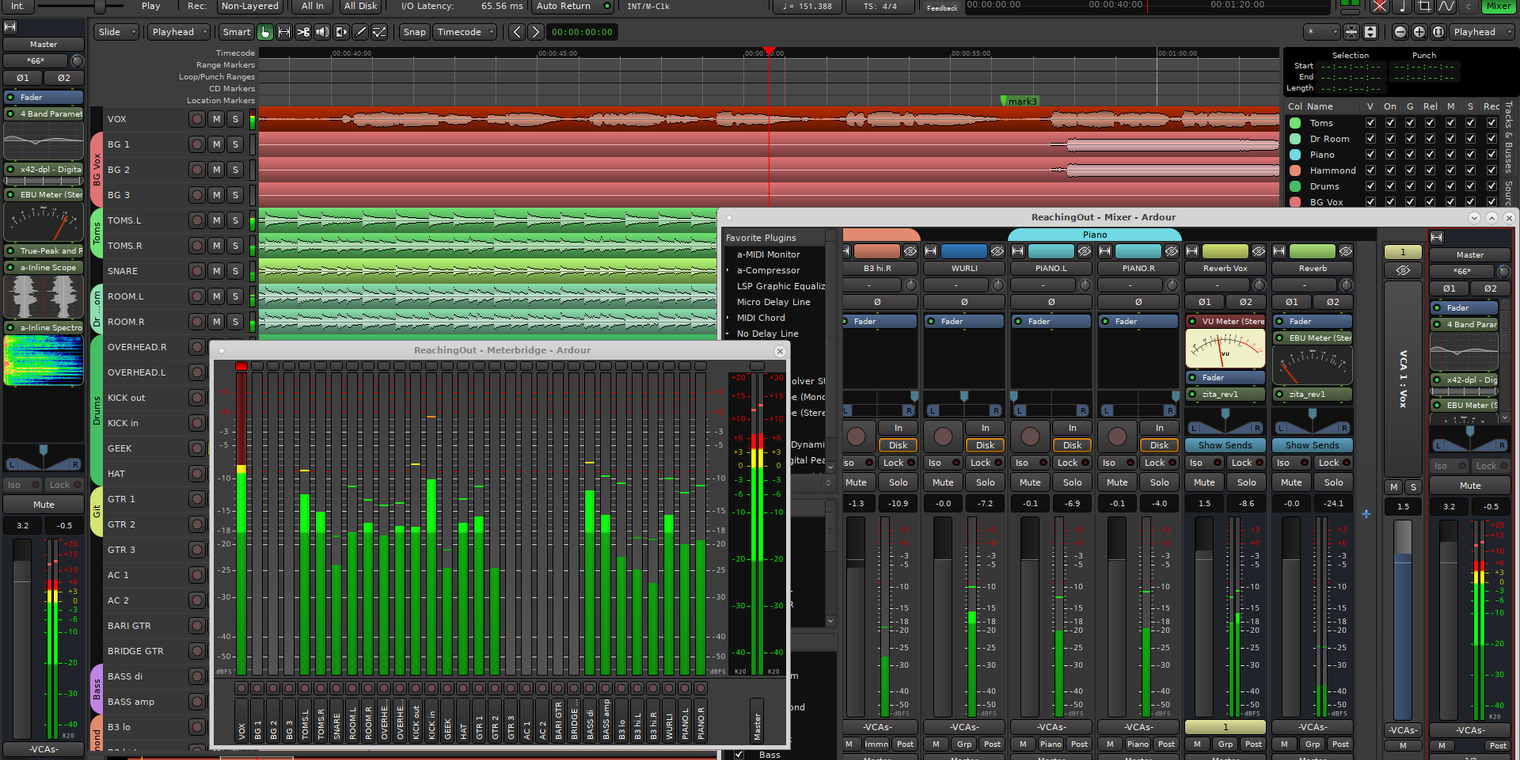 at 1:56 PM
Ardour 6.0 now available, adds cue monitoring, full latency compensation, and more
Version 6 of the Ardour digital audio workstation software has released, and it includes several new features and optimizations.
As shown on Ardour's official "What's New" page, Ardour 6.0 focuses on internal engineering changes instead of user interface and visual design changes. Though it looks similar to Ardour 5.12, 6.0 includes major internal architectural renovations that make it a crucial update to audio producers that use Ardour for their work.
Major features for the latest stable release of Ardour include full latency compensation across and and every signal profile, a new resampling engine that enables support for global varispeed, cue monitoring that can listen to both existing MIDI data from your hard disk while also listening to whatever instrument or other input signal is currently plugged into your workstation, improved MIDI handling and plugin management, and more.
Ardour 6.0 also adds support for FreeBSD, NetBSD, and OpenSolaris. Additionally, official 32 and 64 bit binaries for Linux operating system-powered ARM devices like Raspberry Pi have also been released.
On top of these major features and expanded platform support, Ardour 6.0 also includes hundreds of smaller fixes and improvements across various aspects of the software, including plugin related functionality and Lua scripting.
Both pre-built binaries and the source code to build Ardour 6.0 itself is available via its official website.
Further coverage: Ardour official site
Did you find this interesting? 
Yes
No
Ardour on AlternativeTo

Ardour
  201
Ardour is a hard disk recorder and digital audio workstation application. It runs on GNU/Linux, Mac OS X, and Windows. Ardour's intention is to provide digital audio workstation software suitable for professional use.
Comments on 'Ardour 6.0 now available, adds cue monitoring, full latency compensation, and more'
No comments so far, maybe you want to be first?