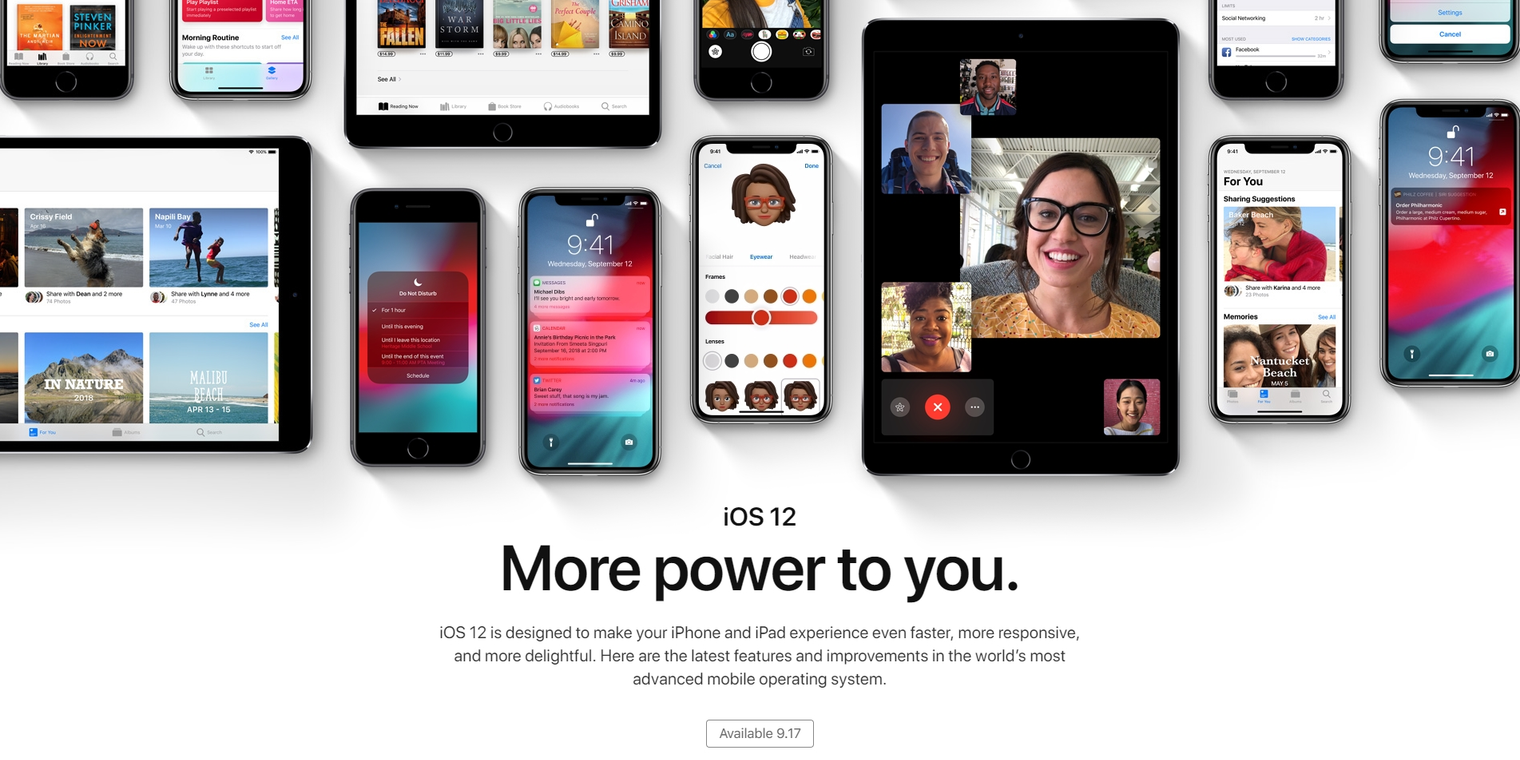 at 12:41 PM
Apple releasing iOS, macOS, tvOS, and watchOS updates this month
Users that have been anticipating the latest versions of Apple's software for their flagship products since they were detailed back in June at the company's Worldwide Developers Conference will finally be able to get their devices updated.
As announced at the September 12, 2018 Apple Special Event, all four of the company's major operating systems will be receiving updates this month.
On September 17th, iOS 12, tvOS 12, and watchOS 5 will be made available to all users with compatible hardware. For details on what these updates entail, see our report from back in June.
As previously reported, group FaceTime calls with support for up to 32 simultaneous participants have been delayed from the initial release of these updates.
In addition, an update to HomePod's operating system, known internally as audioOS, will also be released on September 17th. As briefly covered at the tail end of the Special Event and detailed in a post on Apple's newsroom, the software powering the wireless speaker will receive support for French and Spanish, the ability to make and receive phone calls, ping nearby Apple devices with Find My iPhone, search a song by its lyrics, set multiple named timers, and provide support for personalized Siri Shortcuts.
On September 24th, version 10.14 of macOS, named Mojave, will be released publicly. Details about new features and improvements for Apple's updated desktop and laptop operating system were also made available back in June.
Comments
No comments so far, maybe you want to be first?

;