RPG in a Box
RPG in a Box lets you easily create 3D grid-based, voxel-style RPGs and adventure games!
What is RPG in a Box?
RPG in a Box is designed to be a set of tools for easily creating 3D grid-based, voxel-style role-playing and adventure games—everything you will need for building and sharing your own game, all packaged together in a box, so to speak! This "box" will contain an assortment of editors (centered around a map editor and a voxel editor) that will allow you to make your game the way you want. I will be striving to make the software user-friendly so that no knowledge of programming, computer graphics, or modelling will be required, all while still maintaining as many customizable aspects as possible so that your game can be unique.
RPG in a Box Screenshots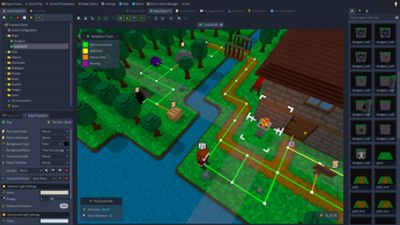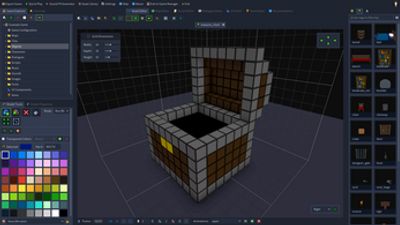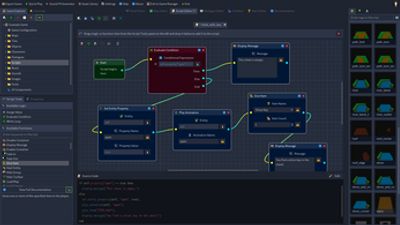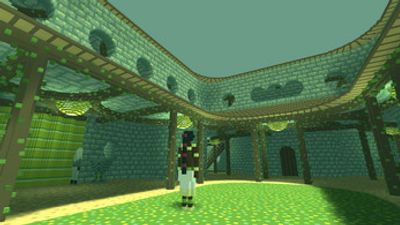 RPG in a Box Features
RPG in a Box information
Developed by

Justin Arnold

Licensing

Proprietary and Commercial product.

Pricing

One time purchase (perpetual license) that cost about $20.

Alternatives

24 alternatives listed
Comments and Reviews
Tags
Animation Maker

Game Engine

voxel-based
Recent user activities on RPG in a Box
jdiperla

reviewed RPG in a Box

Do you like to develop games? Do you like developing with no-coding involved? Or do you prefer coding? Do you like to have a suite of tools built into your development environment that ranges from game editing, world editing, image editing, model editing to music and sound editing? Do you like software development kits that are great for beginners but powerful enough for advanced developers? Do you like software that is regularly updated? Then RPG In a Box is the tool for EVERYONE. I can not stress enough how much I love this development software. To me, this software is far more advanced than a pre-release software should be. I have even compared it with other so-called RPG game engines and find this to be so much more powerful and intuitive and can only imagine that when it reaches 1.0 it will far surpass any other software of it's genre around. In fact, I enjoy using RPG In a Box far more than I would Smile Game Builder, 001 Creator or even RPG Maker. For starters, it's very easy to use. Just watch the very brief tutorials. But that is not all. The development environment literally offers almost any tool you would need to develop your game without the need to go outside the box(PUN INTENDED). There's no fancy third party software, drivers or tools that you would need to install to get this software up and running. It works right out of the... wait for it... BOX. What is nice about this is that you can not only distribute the game in builds for Windows, Mac and Linux.. But you can actually DEVELOP in those desktop systems as well. I can not stress enough how awesome that is. What is also nice is that the engine was created out of the powerful development tool, Godot. This ensures that as long as the developer is updating the software, it will always use the latest technology and compatibility needed for your hardware and OS. If you need to do a live debug, you also have a debug console built-in. But that is all just the tip of the iceberg. What I especially like is the visual node scripting editor which allows beginners to learn how to script since while you use the node editor it actually creates the written code for you to view and edit as well. But if you want a little more control, the ever expanding scripting language that comes built into the software is a great way to add even more capabilities and features to your game. My absolute favorite tool that I use on RPG In a Box is the Voxel Editor. In fact, I use the voxel editor as my primary voxel editing tool PERIOD. It's not as powerful as some other Voxel editors out there like MagicaVoxel or Qubicle, sure. But it has a very simple to use interface that makes creating, editing and even animating voxel objects easily. I often use this editor as my starting point for voxel design and then export to other editors. Actually, RPG In a Box even supports importing from MagicaVoxel or Qubicle which is awesome! The map editor is a fully featured system that supports lighting and tile based editing. What is nice is that you also can modify terrain types and object types which can allow or prohibit movement to certain tiles, create vehicles and other travel systems and even allow climbing, pushing and pulling objects. Each map can support multi-level design and even features some cool enhancements such as Fog of War. Couple this with the camera and you can have some great perspectives you can create to mimic many different styles of game play and game types which doesn't just restrict you to RPG games. With the built in camera perspectives and GUI tools, you can even create First Person Shooters(FPS), Point and click adventure games in both first and third person perspectives, etc... Your views can range from first person, isometric or even from above to mimic a 2D style RPG. There are endless possibilities. There is so much more to this engine that can't be explained in this review which ranges from an already pretty advanced combat system that is receiving even more attention to a very powerful and intuitive conversation/dialog editor with enhancements coming to graphics, game control and more real soon. Believe me... the more is coming as the developer is frequently pushing out updates... and these updates are not small, bug-fix updates. No, they are game-changing, feature enhanced updates. I can not stress this enough.. of all the engines I have ever used for game development, RPG In a Box has become my favorite even above Godot itself or Unity or others like SGB(Smile Game Builder), Adventure Game Studio or RPG Maker. Try the Demo's. Watch the tutorials and play the games that have been created. I have no doubt that you will become a believer.

jdiperla

liked RPG in a Box

POX

added RPG in a Box as alternative(s) to microStudio