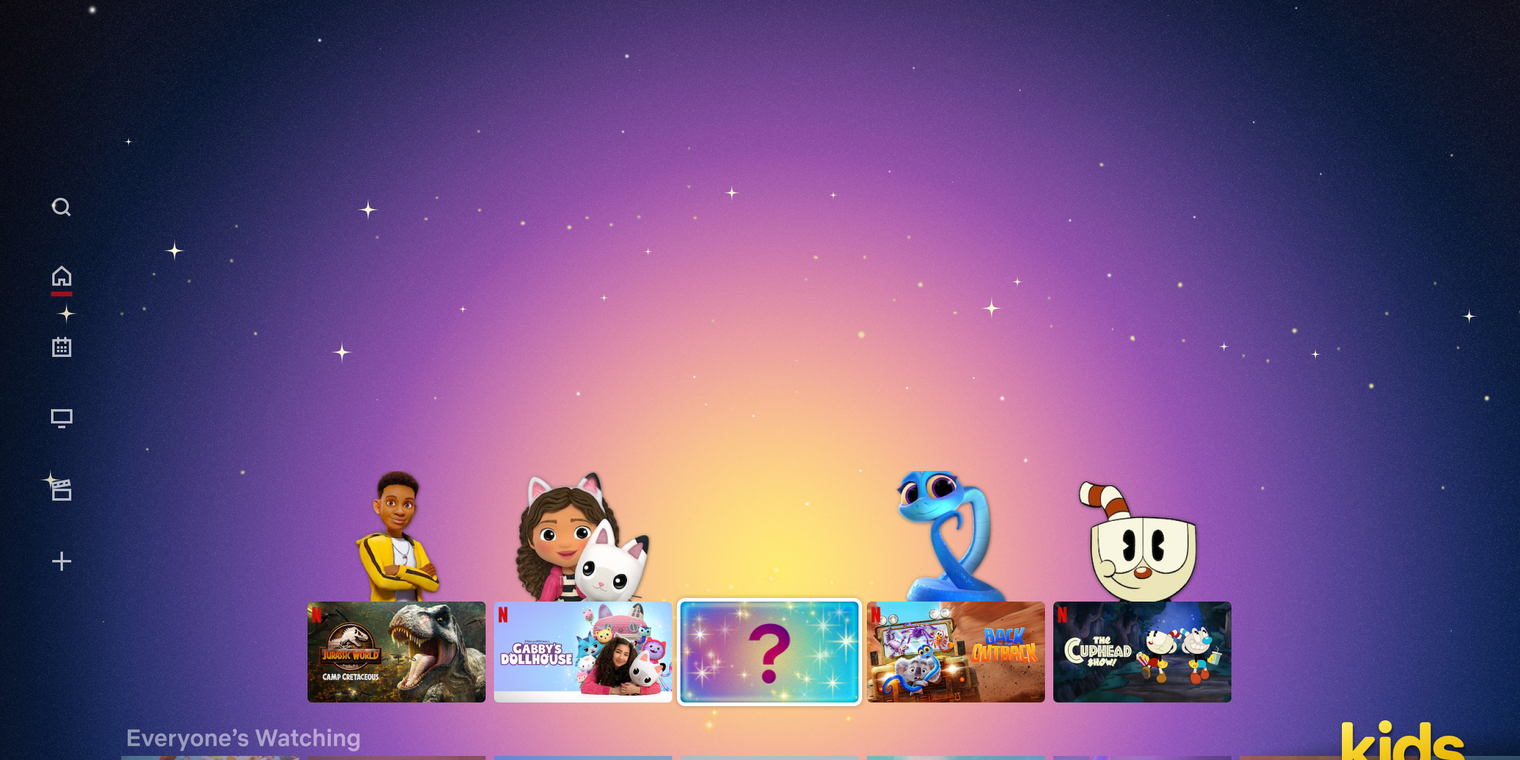 at 6:15 AM
Netflix rolling out a discovery feature for TV and movies targeting children
Netflix has announced that it is rolling out a feature called the "Kids Mystery Box" that will play a random new show or movie that has been viewed before.
The feature functions similarly to the "Play Something" feature available for adult Netflix accounts. In order to use the feature for kids profiles, Netflix posted the following steps:
"Login to a kids profile.
Find the kids 'Favorites Row' at the top of the homepage.
Hover over the sparkly 'mystery box' to discover a title that is 'new for you.'"
Netflix states that the Mystery Box feature will add one new show or movie option a day. The logic for the feature aims to ensure that the content added to it is similar to what's previously been watched on the profile.
The Netflix Mystery Box feature is available for use now across Netflix accounts globally.
Further coverage: Netflix news post Engadget
Did you find this interesting? 
Yes
No
Comments
No comments so far, maybe you want to be first?
Related news
Netflix on AlternativeTo
Netflix
  1881
Windows

Online

Android

iPhone

Chrome OS

Android Tablet

Windows Phone

iPad

Apple TV

Daydream

Kindle Fire

Playstation

Fire TV

Nintendo Switch

Xbox
Netflix is the world's leading subscription service for watching TV episodes and movies on your phone.