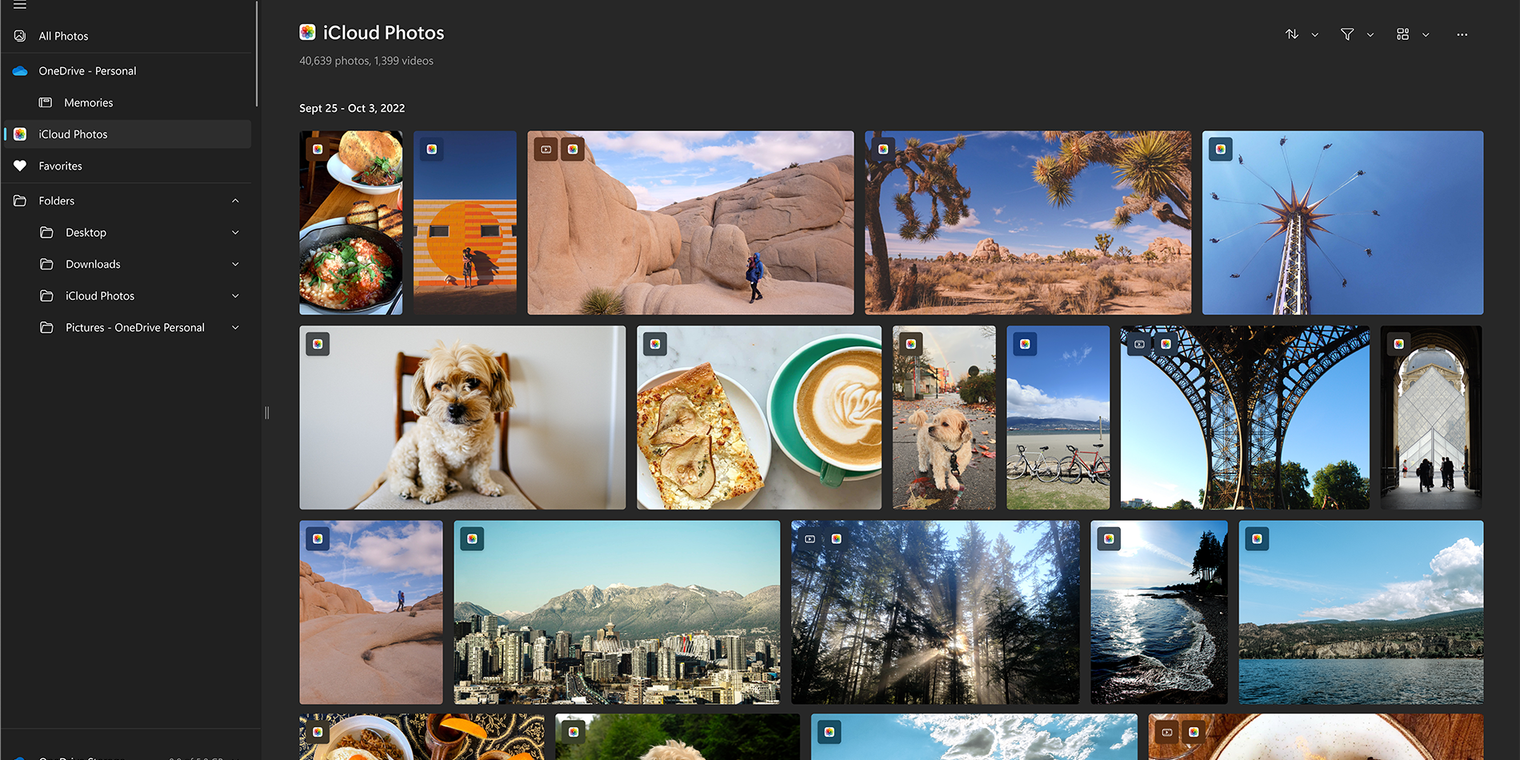 at 3:39 AM
Windows 11 now supports iCloud Photo Library viewing in the default Photos app
More native compatibility between Apple's services and Windows is now available via the iCloud Photo Library's new integration with the Windows 11 Photos app.
A new feature for the Photos app in Windows 11 is rolling out starting today via a Microsoft Store update to the Microsoft Photos app. In addition to supporting Microsoft OneDrive for cloud photo storage and display, the app will now support viewing Apple Photos uploaded to iCloud and allow them to be sorted and viewed seamlessly alongside OneDrive and locally saved files.
Other than ensuring the Photos app is up to date, this iCloud functionality will require users to install iCloud for Windows from the Microsoft Store as well. This is a simplified method of viewing iCloud photos versus the previous requirement of manually importing them via the iCloud for Windows app. Once you've downloaded the iCloud for Windows app and updated the Microsoft Photos app, "sign in and choose to sync your photos, and all your iCloud Photos content will appear automatically in your [Microsoft] Photos app."
The new iCloud Photo Library support will be available to every Windows 11 PC by the end of the month, according to Microsoft. You can download the app via the Microsoft Store at https://apps.microsoft.com/store/detail/microsoft-photos/9WZDNCRFJBH4.
Further coverage: Windows Experience Blog Engadget
Comments
No comments so far, maybe you want to be first?