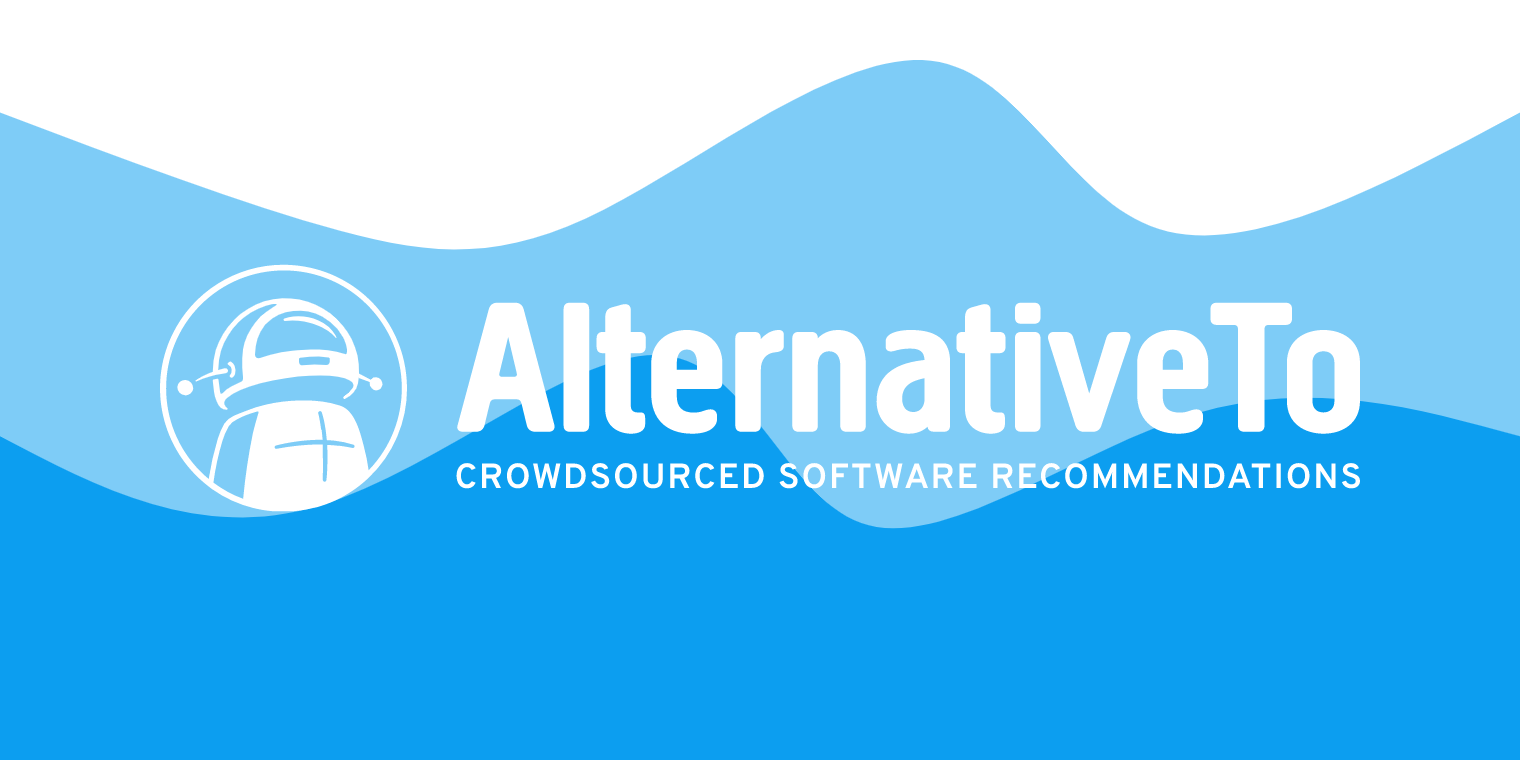 at 1:14 PM
New colors + Dark Mode for AlternativeTo
We wanted to introduce brighter and more vivid colors, so we created this new (and default) modern light theme. AlternativeTo's color palette has always been a mix of many shades of blue, but we feel that it has been leaning too much on the dark and dull side. We also reduced the amount of dark blue areas and made them white or light grey, to let the content stand out more. The site's color contrast has been a point of feedback for many of you, so that was a major drive on the design process for us. These changes have been implemented for the purpose of site accessibility and ease of use.
Here are a few of the most visible changes from today's visual refresh outside of the color palette redesign:
• A theme switcher, with new "Light," "Classic," and "Dark" themes. It picks the theme based on your system settings with modern as the default. To manually change the theme, click on the easel icon in the upper right hand corner of the site. • General overhaul of the design across many small aspects, such as spacing and element sizes. For example, the logo has shrunk and we show fewer filters by default so you can start with a more broad selection of alternatives before narrowing down with your specific needs in mind • The "Features" section in the app list is now located under the "Highlighted Features" section. This newly implemented section provides explanations on what are considered some of the best aspects of the apps, sites, and services listed. For example, if a website supports theme selection and dark mode, we highlight this fact and explain why it is useful ("AlternativeTo supports dark mode for comfortable usage in low light conditions").
We will continue to listen to your feedback and, if there is interest, will investigate the feasibility of implementing a high contrast theme. Please feel free to share your feedback about the update and any suggestions you have for future design and functionality changes and improvements you'd like to see. You can reach us on social media as well as on our Discord server. Thank you for continuing to support AlternativeTo!
Comments
No comments so far, maybe you want to be first?