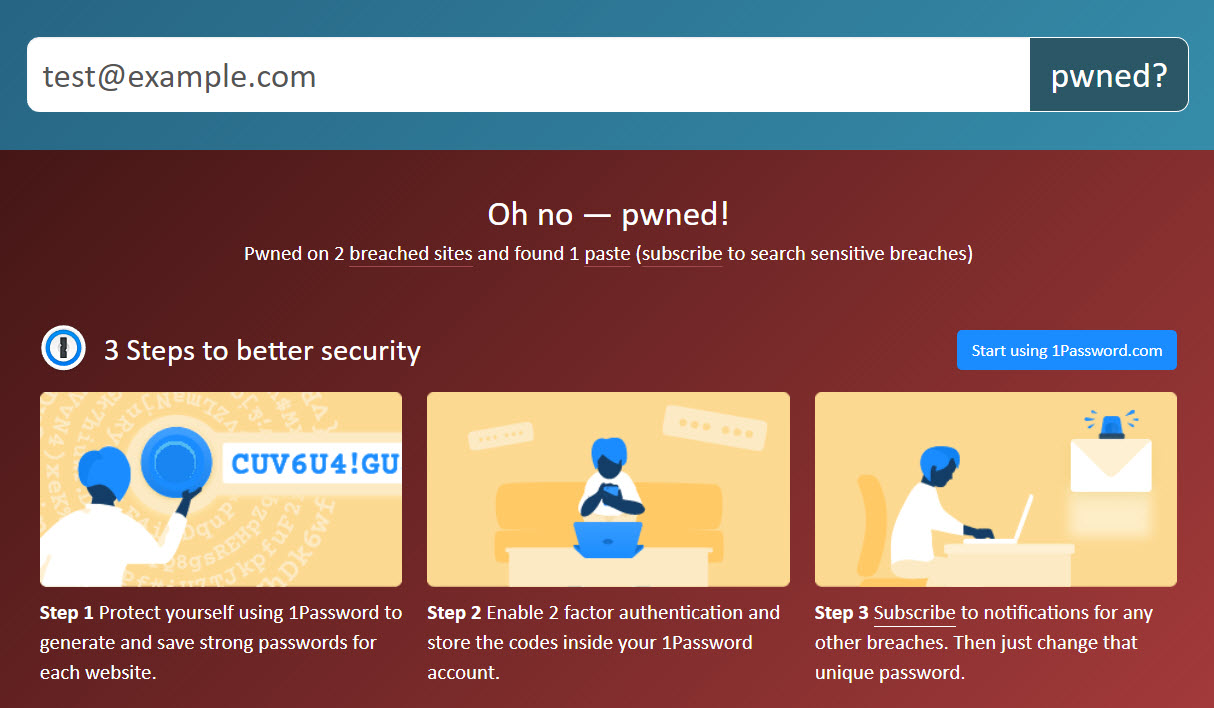 at 12:20 PM
Have I Been Pwned is now partnering with 1Password
Troy Hunt, creator of the popular web service Have I Been Pwned, has announced that the site is partnering with the subscription-based password manager 1Password.
In a blog post announcing the partnership, Hunt stated that this move is first and foremost because of the high demand of users wanting "actionable steps" to take when Have I been pwned? identifies their email address or user account as one of those that have been compromised in one of the myriad breaches and hacks that have taken place across several different websites and services.
Troy also noted that 1Password was his choice for which password service to partner with due to his "long-standing history with them." As an active, paying user of both 1Password and F-Secure FREEDOME VPN, he has been satisfied with both of their services and feature sets, and has recommended both services to those who have asked without any prior endorsement.
In addition, back in February of this year, Hunt expressed how impressed he was on Twitter at how 1Password implemented his Pwned Password k-Anonymity model into their services within 27 hours of when it was first released. Between this and the nature of the partnership going both ways (with 1Password raising awareness for Have I Been Pwned with its blog posts, for example), Hunt surmises that it "only contributes to the [Have I Been Pwned] user experience, it takes nothing away from it."
Did you find this interesting? 
Yes
No
Comments
No comments so far, maybe you want to be first?
Related news
Have I been pwned? on AlternativeTo

Have I been pwned?
  96
Website repository that checks what sites your email address was used on were compromised.