DDL.to
Earn money by sharing files. Watch your videos and listen audio trough web players.
What is DDL.to?
DDL.to is a file hosting provider. We offer online storage/remote backup capacity, sophisticated uploading and downloading tools. With DDL.to you can host files, images, videos, audio and flash on the same place. You are able to play them instantly after upload.
DDL.to Screenshots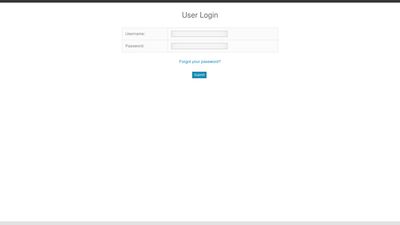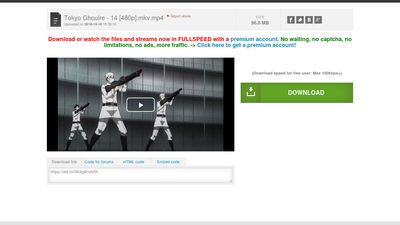 DDL.to Features
DDL.to information
Licensing

Proprietary and Free product.

Alternatives

47 alternatives listed
Comments and Reviews
Recent user activities on DDL.to
casualUser

Upvoted a comment on DDL.to

DDownload is a **scam service** that **steals** money from their uploaders. Uploaders lose their money, earning only 25% instead of 100% referral earnings. DDL counts referral earnings only for 1 of 4 premium purchases by referral link. All other paid referrals in the referral list magically disappear after premium account purchase completed by them. Their scam has been confirmed by several tests on multiple DDownload accounts. During the test all DDownload rules are followed. Each time - there's new IP, new browser, and no cookies in private browsing mode. You can find video proof of their scam on youtube by: "DDL PPS fraud/scam on webmasters". Everyone is welcome to check it yourself, and see how shaving scam works: 1. Login to your account with any uploaded file (account U) using your regular IP address, and count your current referrals via SETTINGS > MY REFERRALS 2. Open another browser with cleared cookies, and configure it for another IP address using anonymizer/proxy server. Or use another computer or mobile device. 3. Follow download link to your file from account U. 4. Process with signup process of new account A 5. Switch to account U, and see your referral list via SETTINGS > MY REFERRALS > More info, you'll see, there's added a newly created account A. It means your newly created referral has been counted, and the total amount of all referrals tells you the same. 6. Now switch to account A and pay for the premium account using the desired method. Wait for your payment to be completed and account A gets the premium status. 7. Switch to account U and refresh your page of referrals. The buyer's name will NOT GET A GOLDEN STAR & immediately DISAPPEAR from your referral list after successfully payment in 3 of 4 cases. If you suddenly get a golden star testing this scam, please dont die from happiness! It's a scam randomizer (like a casino software)that lets you get up to 25% of all sales your account has generated. Make it again and again. Sometimes really occurs a wonder and you really get 1 sale after dozens of nothing. You can do whatever you want, change your browsers, delete cookies twice and triple, use 30,000 different home IPs, it does not matter what you are doing. You can't beat this scam randomizer, because it is the king and you are only working almost for free uploader for the admin of DDownload! The sales will disappear from your referral list after payment in 75% of all cases! This scam began approx. 4 month ago. In the previous time ALL sales have been counted the whole time. Feel free to make this test by yourself! IMPORTANT: Maybe the admins will temporarily break that shaving orgy after reading this comment and restore the earnings for a while. DON'T BE NAIVE, test it again in 1 or 2 week later. Post a screenshot (or live video) of your referral list after creating a testing account and the second one after payment to show other uploaders how the referral name (sale) disappears from the referral list without to get a gold star. Check it out yourself, and use only honorable upload services to make business with. You can find video proof of their scam on youtube by: "DDL PPS fraud/scam on webmasters".