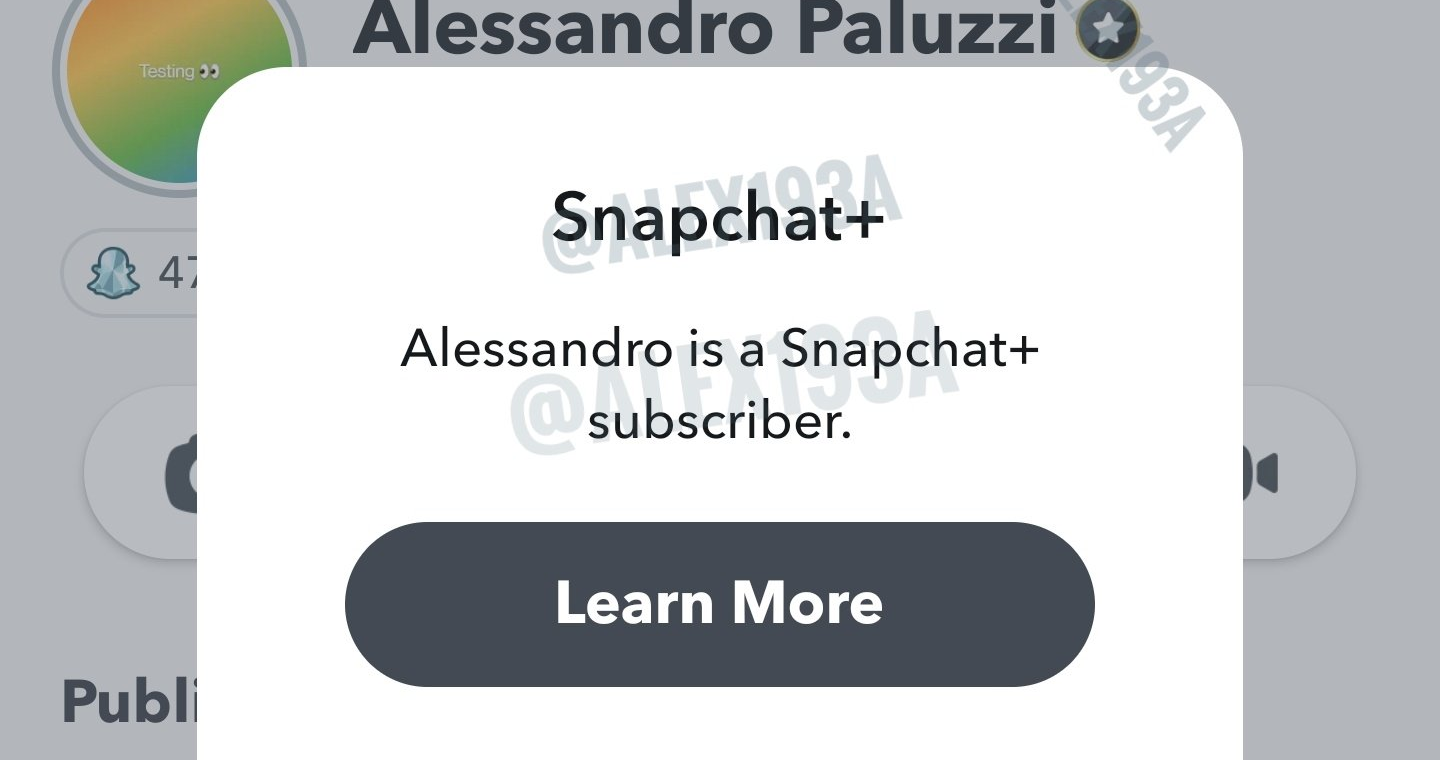 at 6:44 AM
Snapchat is getting a paid "Plus" subscription service that will give early access to features
Snap is doing internal testing for a subscription service currently called Snapchat Plus.
According to information originally reported by Alessandro Paluzzi on Twitter and later elaborated on by The Verge, Snapchat Plus will incorporate multiple features to the app, including the ability to change the Snapchat app icon, seeing who watches and rewatches your Snapchat stories, pinning a friend of your choice as your "#1 BFF," and early access to other features the development team will add to the service.
When pressed for comment, Snap spokesperson Liz Markman shared this statement with The Verge: "We're doing early internal testing of Snapchat Plus, a new subscription service for Snapchatters. We're excited about the potential to share exclusive, experimental, and pre-release features with our subscribers, and learn more about how we can best serve our community."
Currently, the pricing shown for Snapchat Plus is listed at 4.59 Euros monthly and 45.99 Euros annually, but that is not final. Snapchat is following other social networking and messaging services, such as Telegram and Twitter, with their plans to implement premium service offerings.
Further coverage: The Verge
Did you find this interesting? 
Yes
No
Related news
Snapchat on AlternativeTo
Snapchat
  84
Android

iPhone

HUAWEI AppGallery
Real-time picture chatting.
Comments on 'Snapchat is getting a paid "Plus" subscription service that will give early access to features'
No comments so far, maybe you want to be first?