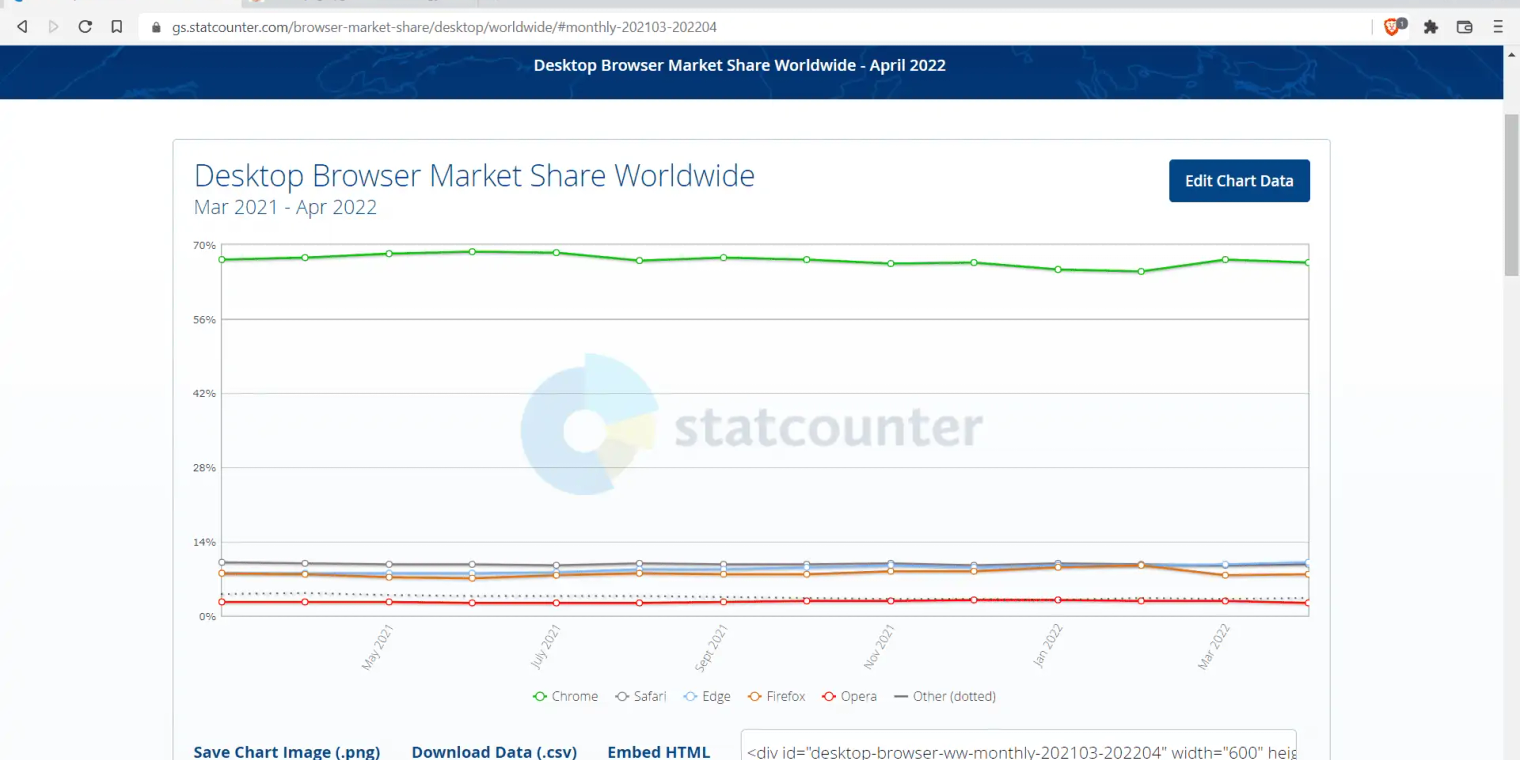 at 2:58 AM
Microsoft Edge now the second most used web browser for desktop computers under Google Chrome
Microsoft Edge has surpassed both Apple's Safari and Mozilla's Firefox web browsers in order to become the second most used browser on desktop computers.
This data comes from the Statcounter global research firm, which details desktop browser usage by platform, region, and year (starting from 2009). The April 2022 results for desktop computers has ranked Edge second only to Google Chrome in terms of market share. Chrome still has a commanding lead with 66.64%. Edge follows with a 10.07% share.
The increase in market share for Microsoft Edge can be attributed to multiple factors, including its recent change from a proprietary web engine to the same Chromium that powers Chrome and other popular browsers. It's also the default browser for both Windows 11 and Windows 10, meaning that many more casual web browser users will utilize it. This is exacerbated by Internet Explorer 11 support ending next month.
Microsoft Edge is now available across Windows, macOS, Linux kernel, Android, and iOS. It can be downloaded from the official website at microsoft.com/en-us/edge.
Did you find this interesting? 
Yes
No
Comments
No comments so far, maybe you want to be first?
Related news
Microsoft Edge on AlternativeTo
Microsoft Edge
  288
Mac

Windows

Linux

Android

iPhone

Android Tablet

iPad
Rebuilt from the ground up using https://alternativeto.net/software/chromium/, the new Microsoft Edge brings you world-class compatibility and performance, the security and privacy you deserve, and new features designed to bring you the best of the web.