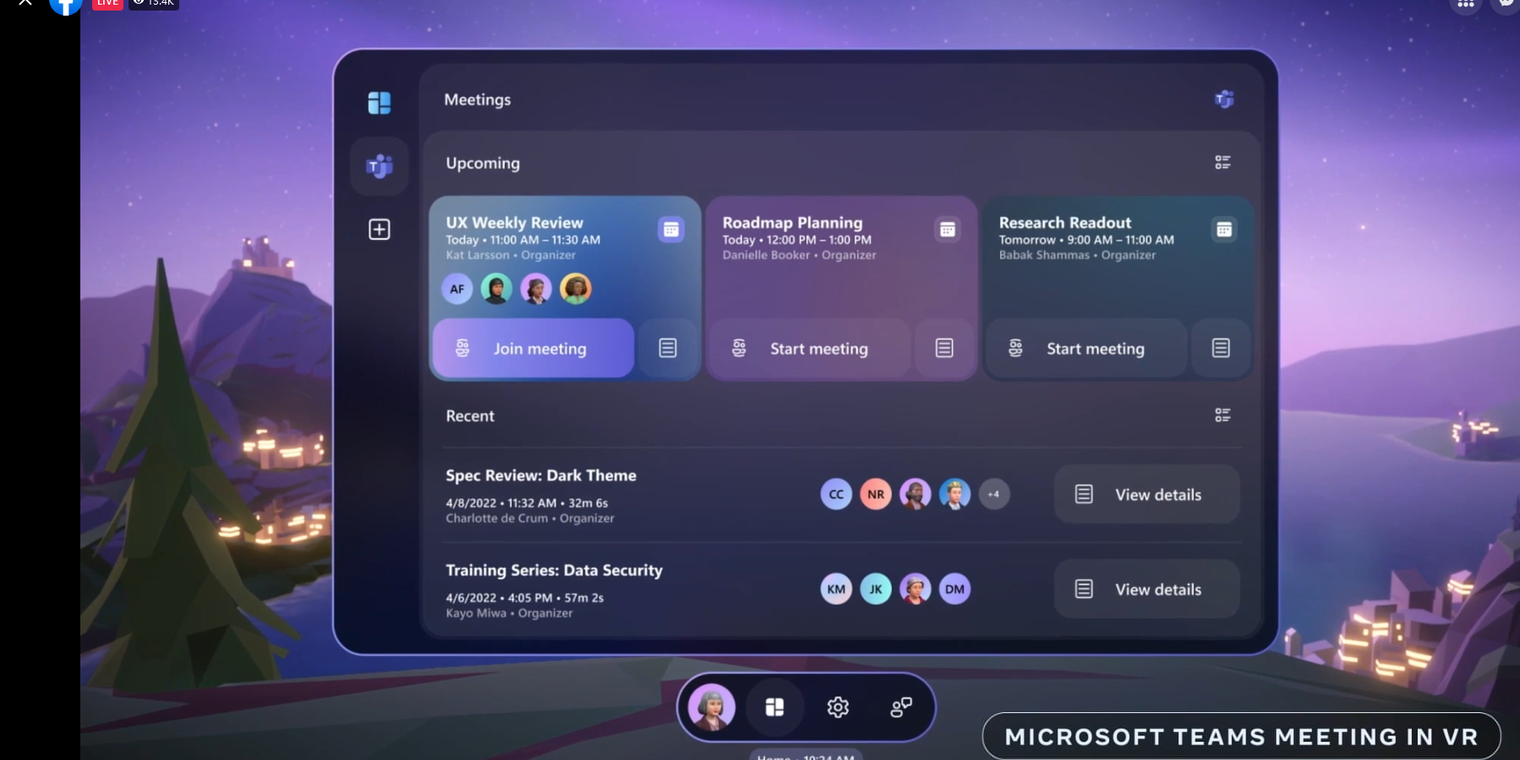 at 12:35 AM
Meta announced new partnerships with Microsoft and Zoom for VR service integration
Microsoft will be bringing Teams and the Office suite to Meta Quest VR headsets. Other services, such as Zoom, will also be released.
During the company's annual Meta Connect conference, Zuckerberg partnered with Microsoft CEO Satya Nadella in order to announce a slew of software and services that will be made available on the Meta Experiences platform. Word, Excel, and PowerPoint will be made available in the form of Microsoft 365 for Meta Quest 2 and (the newly unveiled) Pro. Files made in the desktop and mobile versions of these programs will be compatible with their Meta Quest equivalents.
Other Microsoft services will be made available for Quest headsets in the future, including Xbox Cloud Gaming and Microsoft Teams. On top of Microsoft services, Zoom was announced for Quest too. This addition aligns with Meta's goal to make virtual reality a space for productivity on top of its current multimedia entertainment utility.
Zoom for Quest will feature support for not only large scale meetings, but also for smaller breakout rooms like its desktop and mobile app equivalents. Zoom for Meta Quest headsets is aiming to release in 2023. As for Microsoft's multiple app announcements, they will be made available "over the coming months," according to the official blog post released alongside the Meta Connect presentation.
Further coverage: Oculus blog post Engadget The Verge
Comments
No comments so far, maybe you want to be first?