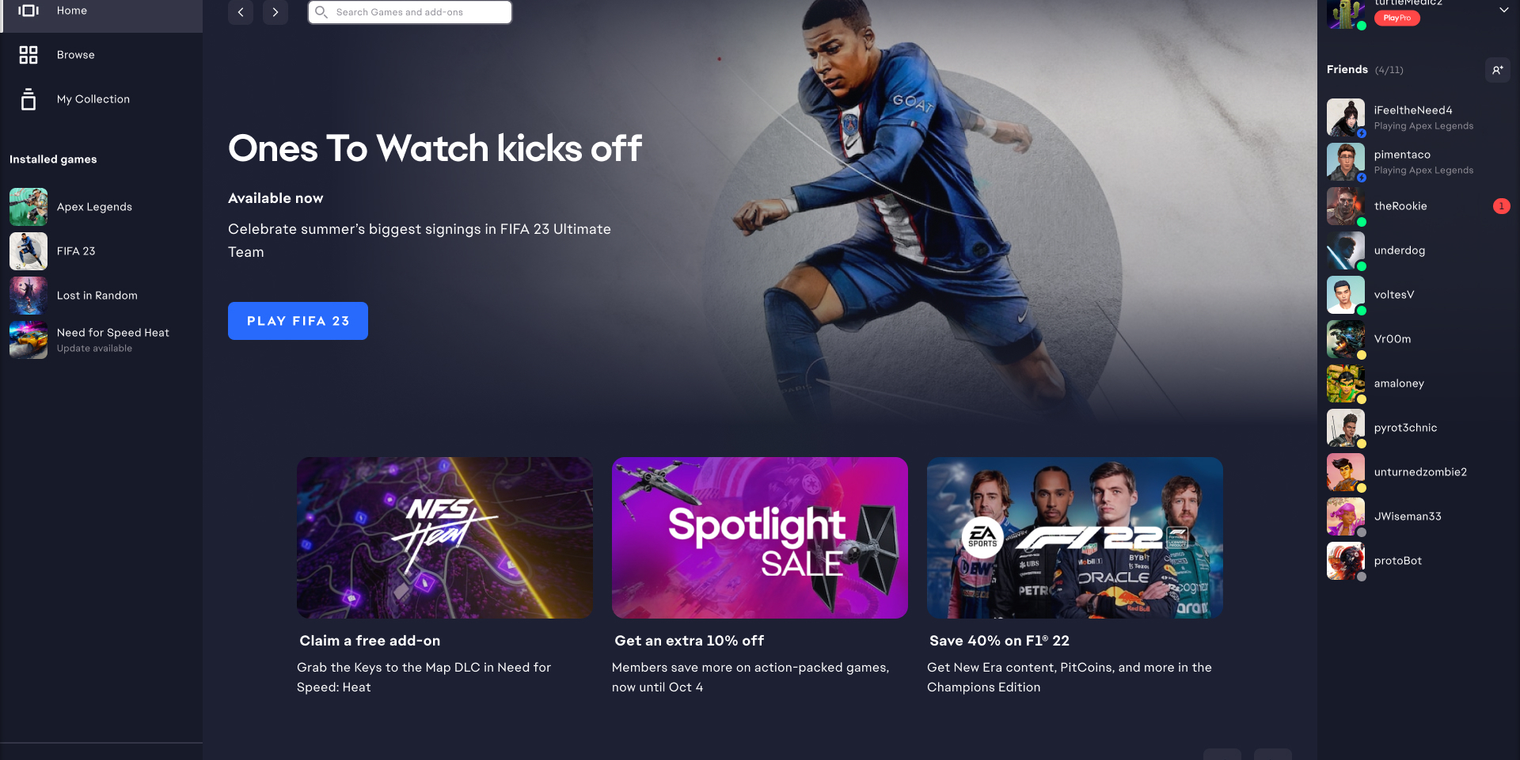 at 7:13 PM
EA officially launches Origin replacement out of beta as "the all new EA app"
Over two years after announcing it would phase out Origin, Electronic Arts has announced that its official EA app for Windows is now out of beta and considered the primary destination for purchasing, downloading, and playing EA video games on PC.
"Today, we're thrilled to announce that the EA app has officially left its open beta phase and will soon replace Origin as our primary PC platform," the post specified. The EA app is comparatively more streamlined and uses less computer resources to navigate and in the background while playing games. It also supports connecting to your Steam, PlayStation Network, and Xbox Live accounts for social features and cross-platform multiplayer (such as Apex Legends).
PC players that are still using Origin will soon be asked to move to the EA app in waves over the coming weeks. All of your Origin purchases, save data, and social info such as friends will migrate over. A macOS version of the EA app is coming soon, but is not yet available. According to Engadget, EA will have more news on the app's macOS version "in the coming months."
The EA app for Windows is now available for download out of beta by going to ea.com/ea-app.
Further coverage: EA news post Engadget
Comments
No comments so far, maybe you want to be first?