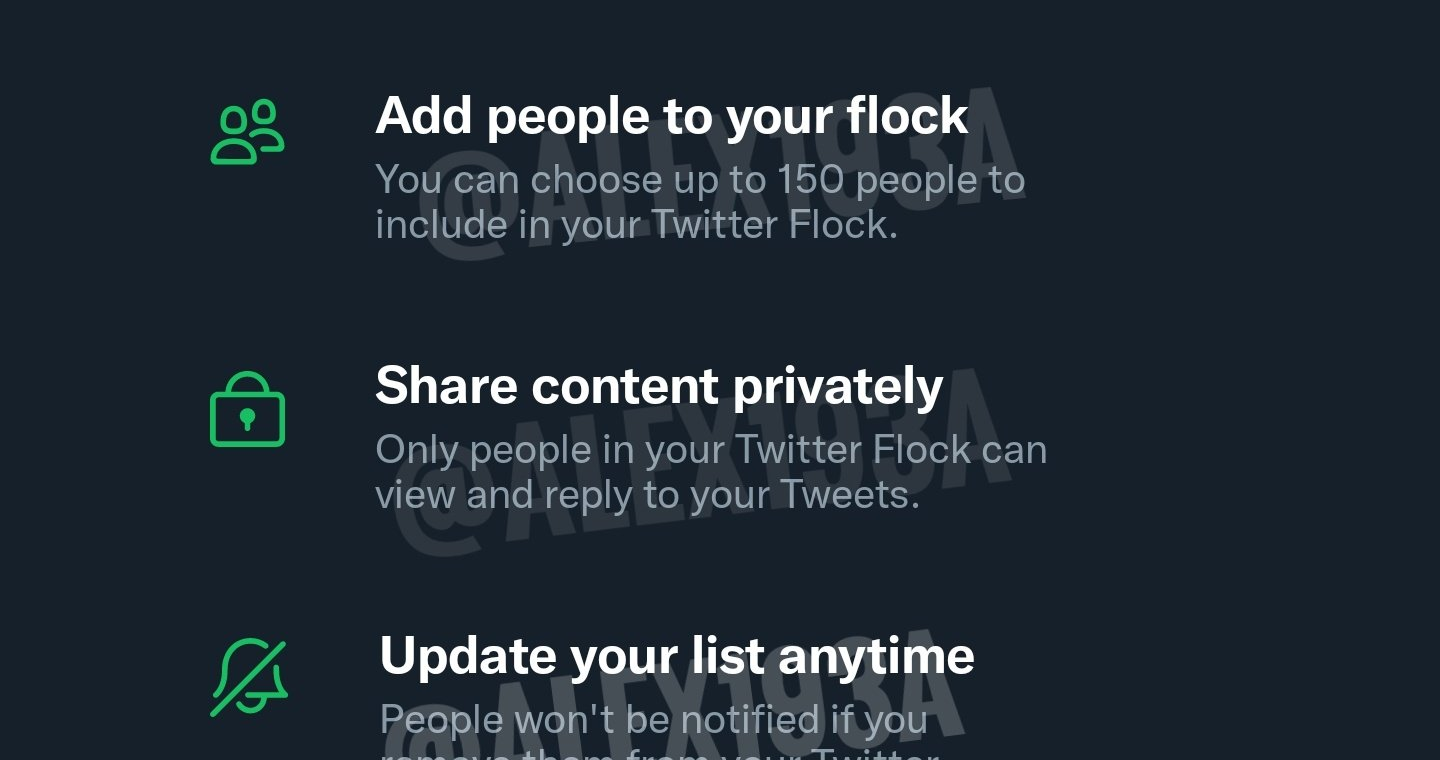 at 2:56 AM
Twitter implementing trusted friends "Flock" feature that allows up to 150 specific people to interact
Twitter is getting closer to finalizing the trusted friends feature it announced in July of 2021. It is currently referred to internally and in testing as "Twitter Flock."
Though "Flock" is a placeholder name, the functionality is seemingly close to its final iteration: "add up to 150 users to your list, and they'll be the only ones who can see and respond to tweets you send to the group." In addition to the tweet that's sent, people that are part of a Flock will be told that the tweet can only be viewed and responded to by them and their fellow Flock members.
Flocks will be modular, allowing for Twitter users to add and remove others up to the 150 user limit at any time. People you remove will not be notified, as explained in a tweet by mobile developer Alessandro Paluzzi.
The feature will function as an alternative to Instagram and its "Close Friends" trusted group function. As of the publication of this story, no rollout date range has been announced.
Did you find this interesting? 
Yes
No
Comments
No comments so far, maybe you want to be first?
Related news
X on AlternativeTo

X
  1079
Windows

Online

Android

iPhone

Android Tablet

iPad

Kindle Fire
Twitter, currently rebranding to X, is an online social media and social networking service operated by the American company X Corp., the successor of Twitter, Inc.