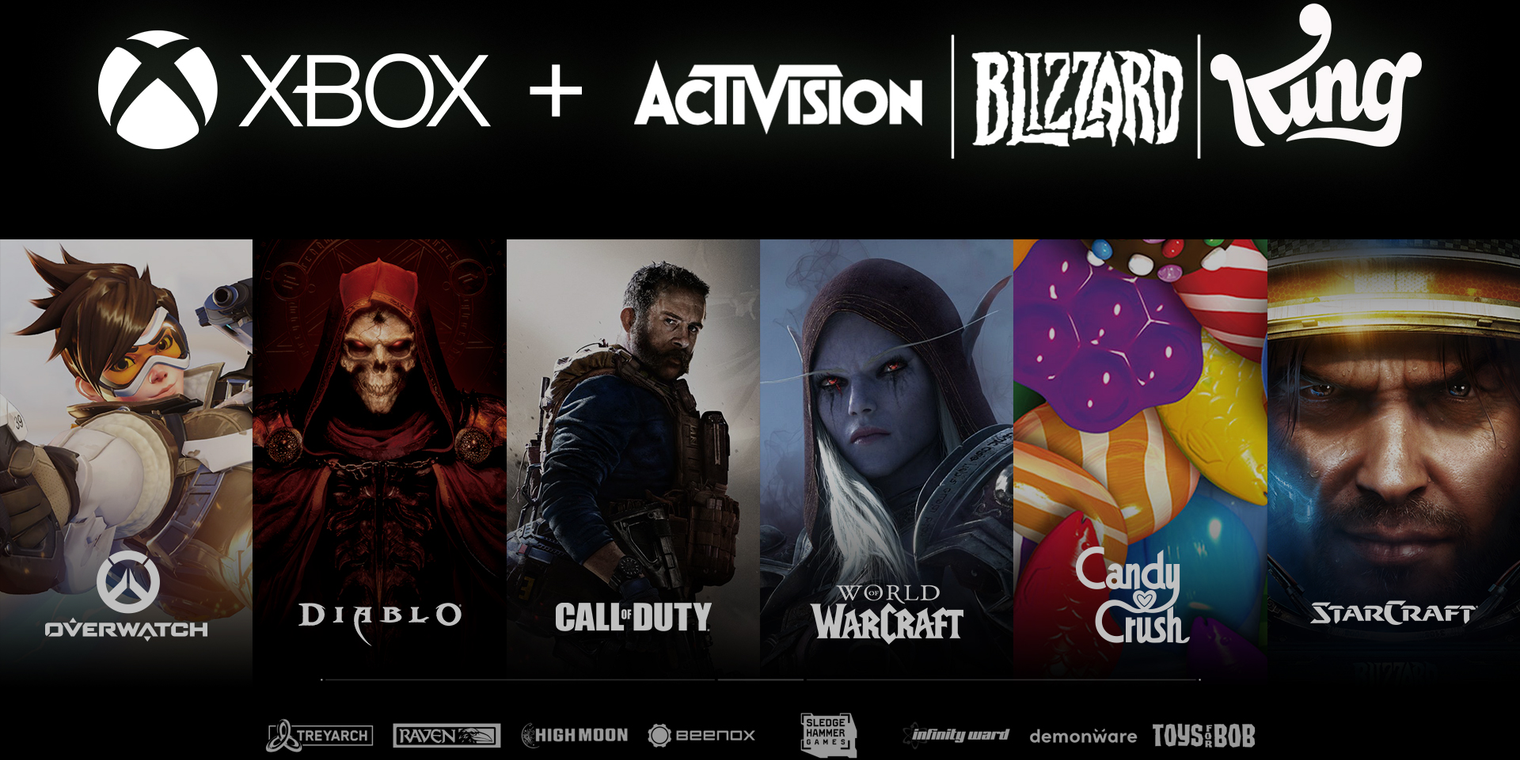 at 12:51 AM
Microsoft acquiring Activision Blizzard for $68.7 billion
Microsoft today announced that it is acquiring gaming giant Activision Blizzard for $68.7 billion in cash.
The acquisition means that Microsoft now owns household known gaming properties like Call of Duty, Candy Crush Saga, and World of Warcraft. This builds upon their existing in house IP like Halo and their previously acquired Bethesda Softworks properties like The Elder Scrolls, Fallout, and Doom.
The announcement sent ripples throughout the gaming and investing communities, as this purchase makes the following statements true:
Microsoft is now the third biggest company in terms of gaming-related revenue, behind only Tencent (https://alternativeto.net/software/league-of-legends/) and Sony (https://alternativeto.net/software/playstation-network/). Microsoft now owns Major League Gaming, one of the earliest formal esports platforms. This acquisition is the largest in video gaming history.
The acquisition comes at a time where public opinion of the Activision Blizzard's leadership is at an all-time low following the ongoing sexual assault reports plaguing it. It is set to complete in the next fiscal year.
The future of Blizzard Battle.net as the exclusive PC distributor of Call of Duty, World of Warcraft, and Overwatch has yet to be announced. As of this story, the companies are still independently operated with no structural changes announced.
Further coverage: Xbox Wire Microsoft Newsroom Activision Blizzard press release
Did you find this interesting? 
Yes
No
Comments
No comments so far, maybe you want to be first?
Related news
Xbox Live on AlternativeTo

Xbox Live
  14
Freemium • Proprietary

Windows

Xbox
Xbox Live (Silver) is free for basic features such as messaging and dashboard and game updates.