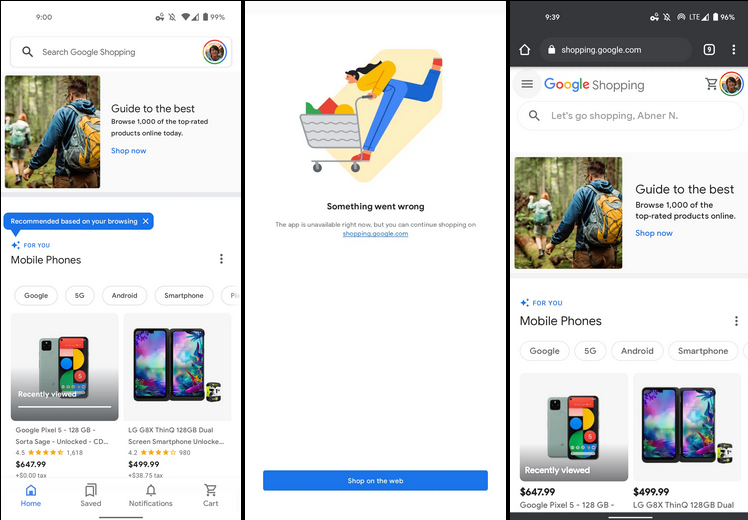 at 4:32 PM
Google discontinues its native Shopping app on Android and iOS, focuses on web
Google has confirmed that its Shopping app on Android and iOS will be discontinued, with all functionality being disabled after June of this year.
A Google spokesperson provided the following statement when inquired about the announcement:
"Within the next few weeks, we'll no longer be supporting the Shopping app. All of the functionality the app offered users is available on the Shopping tab. We'll continue building features within the Shopping tab and other Google surfaces, including the Google app, that make it easy for people to discover and shop for the products they love."
As the functionality of the Shopping app can be accomplished from the Google Search app and filtering the results within the "Shopping" tab. Alternatively, a dedicated hub for shopping can be found on the web at shopping.google.com. All of the functionality from the Shopping app can be found there.
Further coverage: 9to5Google
Did you find this interesting? 
Yes
No
Google Shopping on AlternativeTo

Google Shopping
  2
Google Shopping (previously known as Google Product Listing Ads, Google PLAs) is a great resource for store owners looking to find competitors selling similar products and compare product pricing between competitors.
Comments on 'Google discontinues its native Shopping app on Android and iOS, focuses on web'
No comments so far, maybe you want to be first?