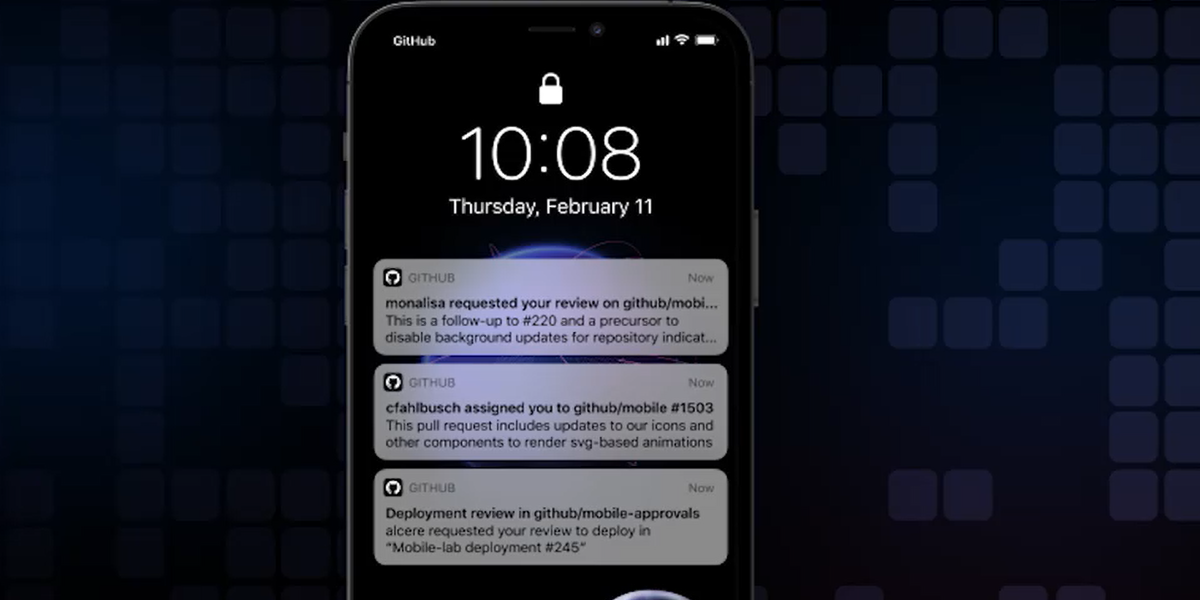 at 7:04 AM
GitHub implementing new mobile notification controls for developers
Microsoft revealed some of its plans regarding developer notification controls on mobile devices for its popular GitHub code repository service.
While talking with VentureBeat, GitHub senior director of engineering Ryan Nystrom detailed how the changes made to the service's mobile app are designed around the core principle of "helping unblock people." The app now lets developers view releases natively instead of linking to a web view in another web browser. Nystrom also stated that "this was also one of our most-requested features."
With these updates, GitHub users will now be able customize their repository watch settings from the mobile app too. Like on the browser version, they can now "opt in to a very specific subset of actions they'd like notifications for in their inbox, such as issues, pull requests, releases, and discussions," as described by VentureBeat's Paul Sawers.
Alongside the changes being implemented on mobile, version 2.7 of GitHub's dedicated desktop app implemented a drag-and-drop tool for copying a selection of commits between code branches. This is a massive upgrade from the previous solution to achieve the same functionality, which required command line look ups and syntax memorization.
As mentioned above, the desktop update is now available. If these updates are not yet available for the mobile app, they will be available soon.
Further coverage: ACM Queue Venture Beat
Did you find this interesting? 
Yes
No
Related news
GitHub on AlternativeTo
GitHub
  1581
Mac

Windows

Online

Android

iPhone

Android Tablet

iPad
GitHub is a web-based hosting service for projects that use the https://alternativeto.net/software/git/ revision control system. It is written in Ruby on Rails by Logical Awesome developers Chris Wanstrath, PJ Hyett, and Tom Preston-Werner.
Comments on 'GitHub implementing new mobile notification controls for developers'
No comments so far, maybe you want to be first?