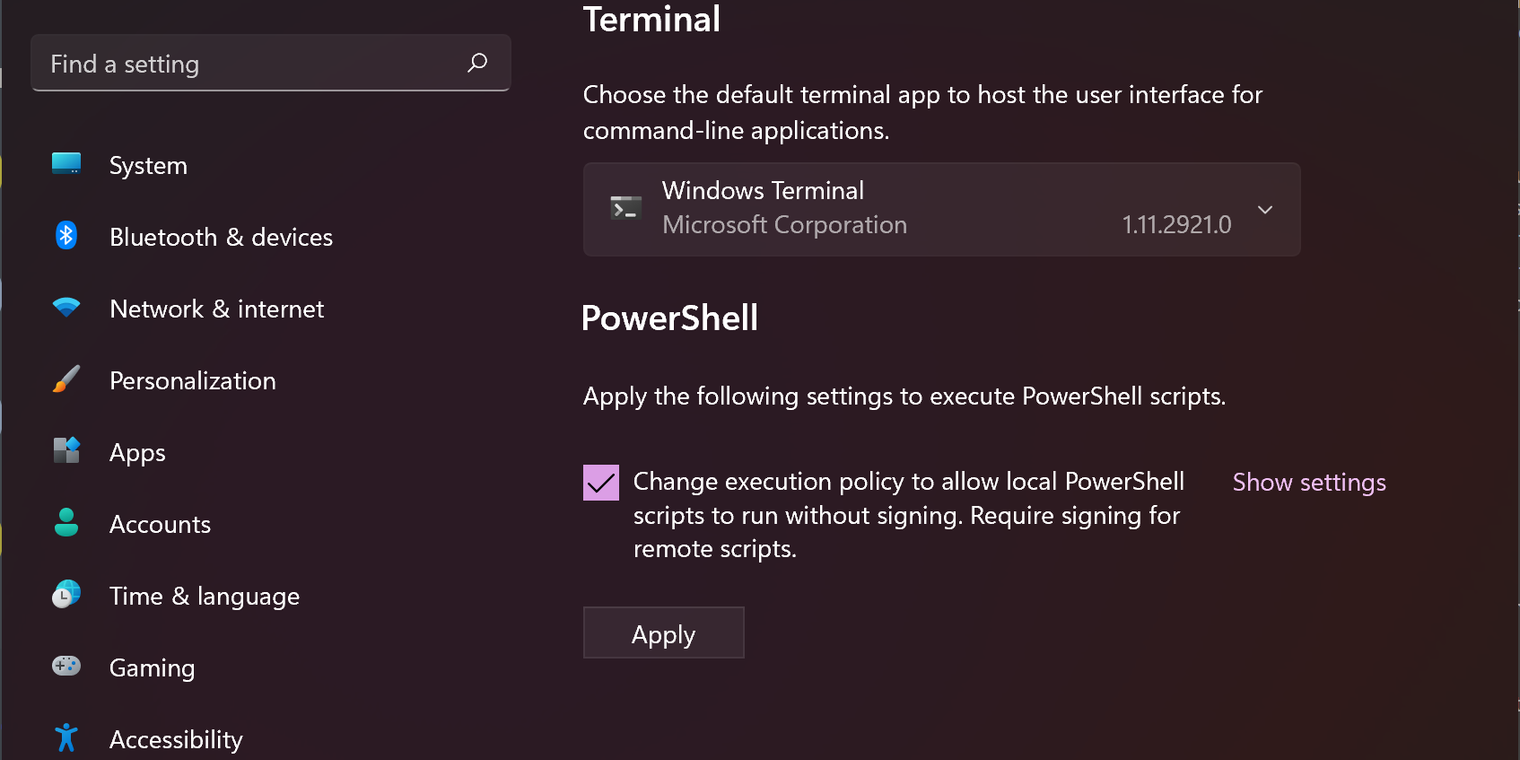 at 5:19 AM
Windows Terminal set to replace Command Prompt as the default command line in Windows 11
Microsoft has announced that it is replacing Command Prompt with the Windows Terminal interface as Windows 11's default command prompt.
As described in the blog post by Microsoft developer Kayla Cinnamon, console hosts have been easily replaceable with third party alternatives, but the default was always the classic Windows Command Prompt. Starting next year with Windows 11, official console host replacement support will be implemented. Alongside this implementation, Microsoft's newer Windows Terminal interface will be succeeding Command Prompt.
The development team plans to make Windows Terminal the default command line interface "over the course of 2022," starting with the Windows Insider Program and then rolling out gradually to further release channels until every Windows 11 user has it set. Third party console hosts will also be more easily allowed to be set as default via the "developer settings page of Windows settings, inside Windows Terminal's settings on the Startup page, and inside the Windows Console Host property sheet."
Further coverage: Windows Command Line The Verge gHacks Tech News
Did you find this interesting? 
Yes
No
Comments
No comments so far, maybe you want to be first?
Related news
Windows Terminal on AlternativeTo
Windows Terminal
  60
Free • Open Source

Windows
Windows Terminal is a new, modern, feature-rich, productive terminal application for command-line users. It includes many of the features most frequently requested by the Windows command-line community including support for tabs, rich text, globalization, configurability...