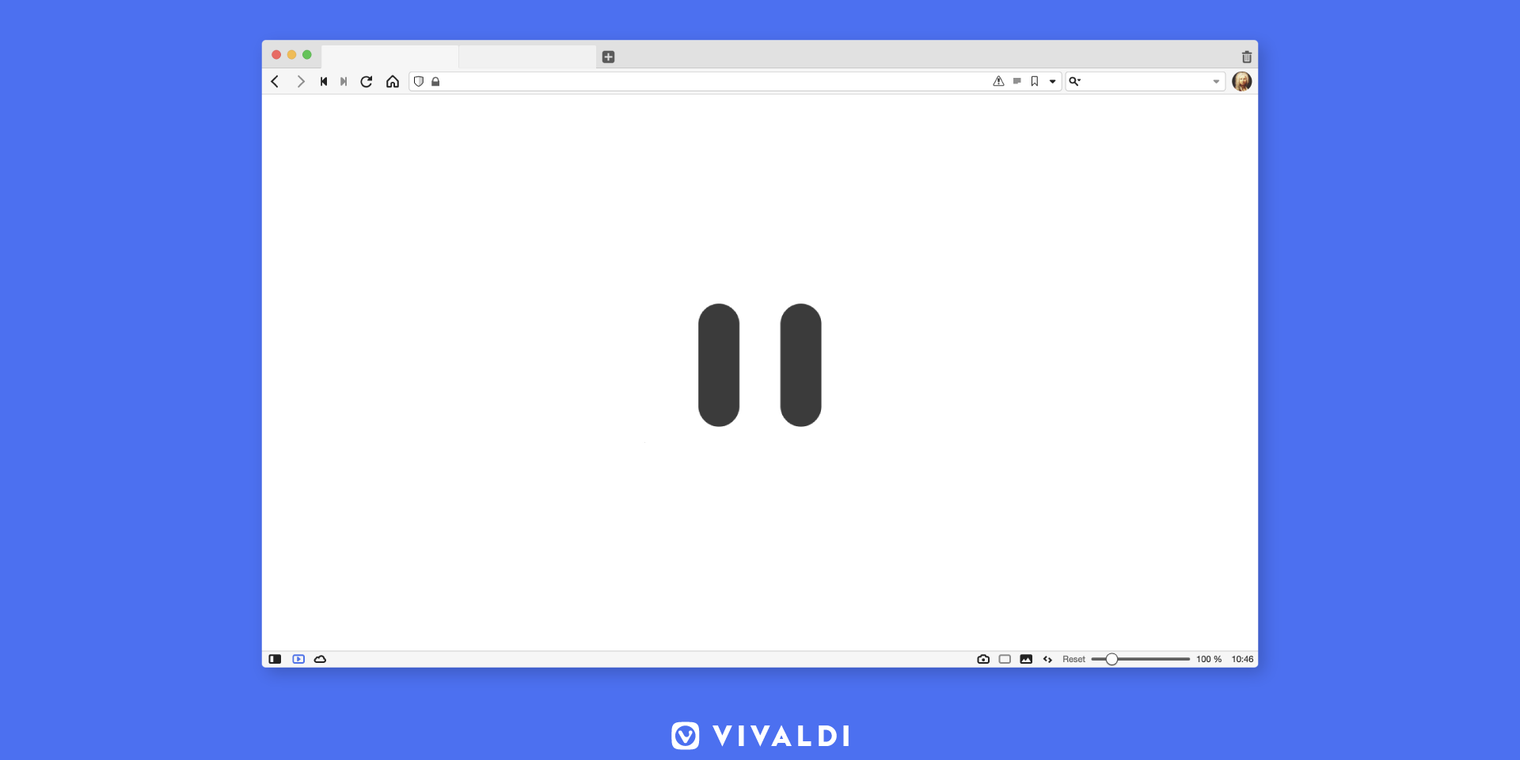 at 3:33 PM
Version 3.3 of Vivaldi web browser implements new Break Mode and more
The desktop version of the Chromium-based Vivaldi web browser has been updated to 3.3. This version includes improvements to the address bar and a new default look for the web browser's "Private Window" private browsing feature, but the main new feature is what the development team refers to as "Break Mode".
Vivaldi's Break Mode emphasizes work/life balance and a way to control how much time you dedicate to productivity versus self-care. Enabled by pressing a new pause button in the left corner of Vivaldi's Status Bar or using the Ctrl + . keyboard shortcut, Break Mode hides every tab and panel running on your instance of the browser alongside muting and stopping all HTML5-based audio and video playback. You disable Break Mode by pressing the play button in the same place as the pause button or by using the Ctrl + . keyboard shortcut again.
In addition to this major feature, not only has the Private Window received a new blue-purple default theme, it can also be customized. According to Vivaldi, their web browser is the only one that touts this theme customization feature for private browsing windows.
Other minor features included in Vivaldi version 3.3 are support for dragging and dropping Speed Dial bookmark groups into desktop folders and support for full-page blocking with the web browser's built-in ad and tracker blocker. Vivaldi 3.3 can be downloaded from the browser's official website.
Further coverage: Vivaldi blog
Did you find this interesting? 
Yes
No
Related news
Vivaldi on AlternativeTo
Vivaldi
  1090
Mac

Windows

Linux

Android

Android Tablet

iPhone

iPad
Vivaldi is extremely customizable, presenting a wide range of settings and built-in features designed to put the user in control.
Comments on 'Version 3.3 of Vivaldi web browser implements new Break Mode and more'
No comments so far, maybe you want to be first?