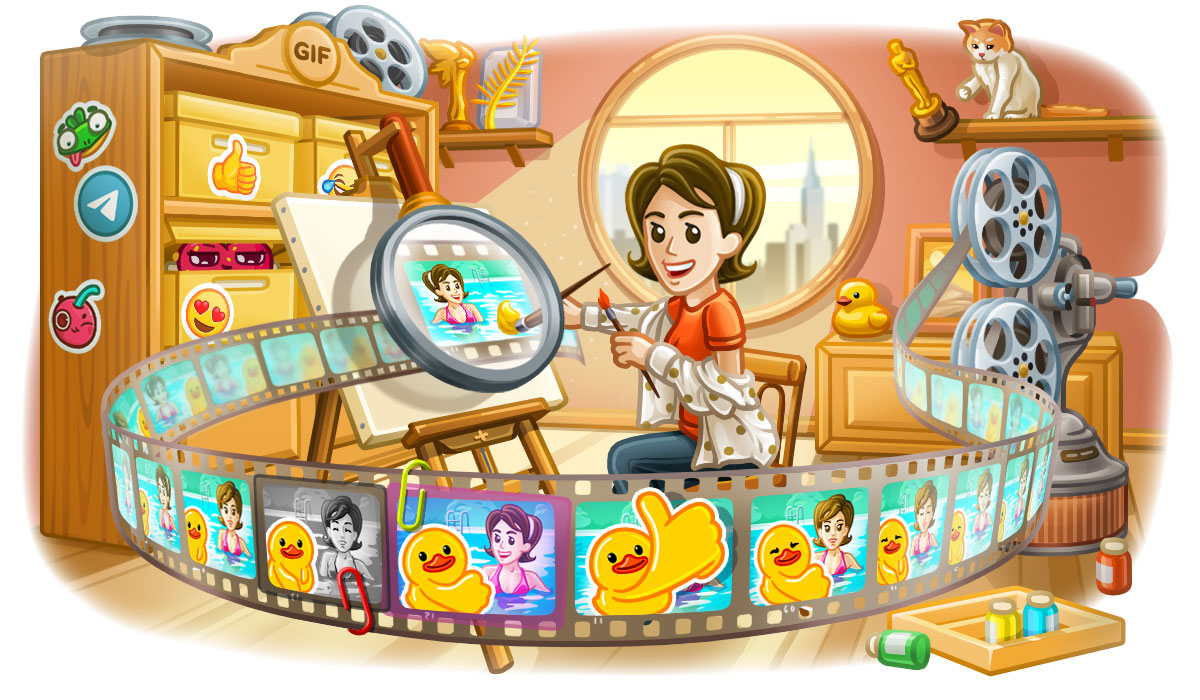 at 12:57 PM
Telegram 6.2 released, adds video editor, better gif support, and more
The latest stable release of the Telegram messenger app that supports end-to-end encrypted communication has implemented a new video editor alongside multiple other features, quality of life improvements, and miscellaneous optimizations.
In a post on the official Telegram blog, the Telegram development team introduces the video editor by looking back to the app's photo editor, which was originally implemented back in 2015. This video editor is seen as an evolution of that. The video editor supports both two-tap automatic video quality enhancement as well as a manual editor suite that can modify 12 different parameters like brightness and saturation.
In addition to these features, Telegram 6.2 also implemented support for animated stickers. These can be applied to any existing photo or video, with the photos they are applied to being automatically converted to animated GIFs in order to support the movement of any applied stickers. In general, GIF support on Telegram has been improved, with better loading times and newly implemented "Trending" and "Recent" GIF panel sections.
On top of the major features above, Telegram 6.2 for Android has received an improved set of smooth animations as well as an optimized video player. A more under the hood feature that the Android release of Telegram now has is revamped cache management, allowing Telegram to take up less storage space on your smart device. This can be seen by going to "Settings > Data and Storage > Storage Usage."
Telegram 6.2 is now available for Android, iOS, macOS, Linux operating systems, and Windows.
Further coverage: Telegram Blog
Comments
No comments so far, maybe you want to be first?

;