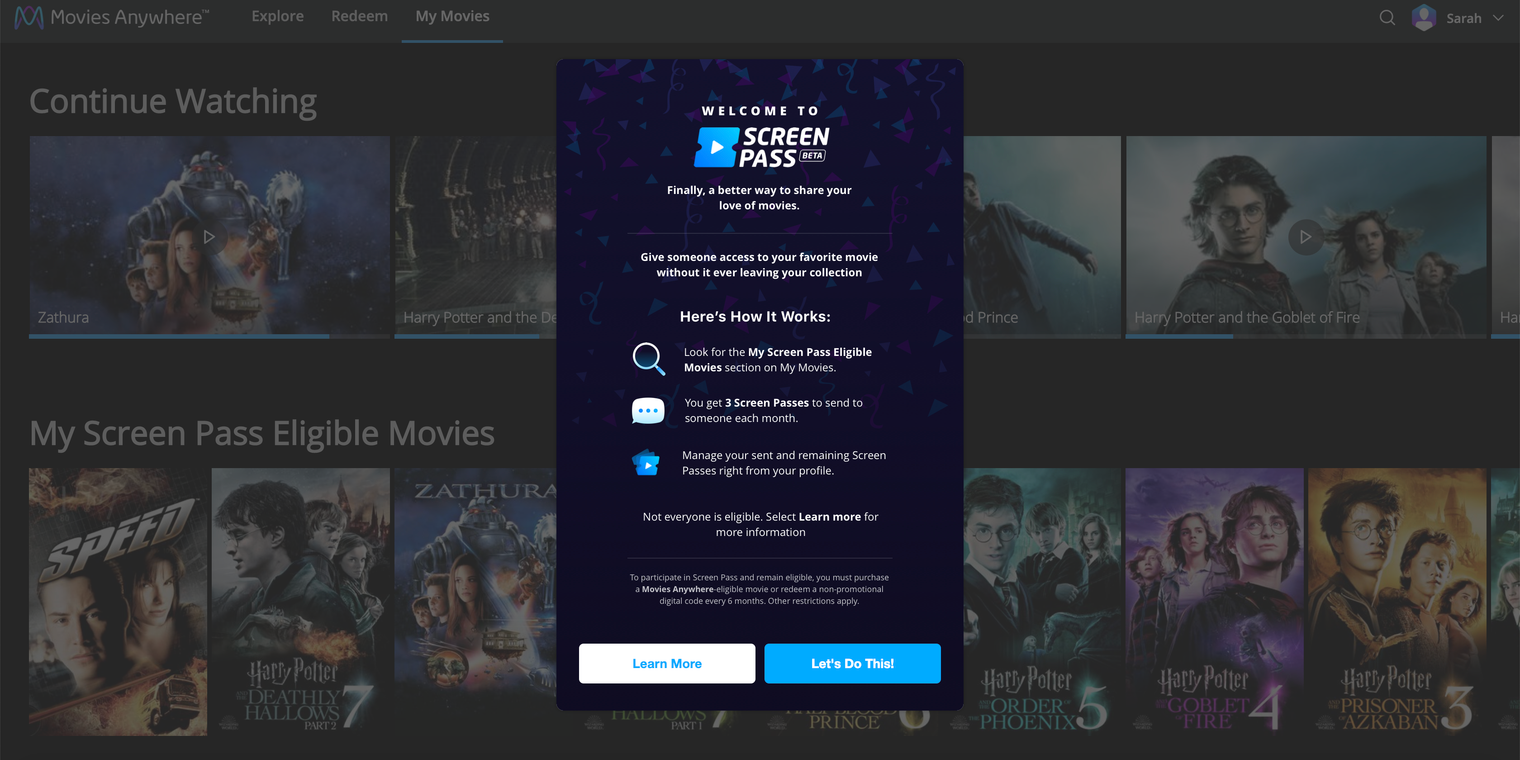 at 9:56 PM
Movies Anywhere launches public beta of "Screen Pass" movie sharing feature
The Movies Anywhere movie locker service has announced a new public test of its upcoming movie sharing feature earlier than anticipated in response to the still evolving COVID-19 pandemic.
TechCrunch describes how to enable and utilize Screen Pass. When you share a movie, the person you're sharing with has a 72-hour window to finish watching it once they've started it. This comes at no additional cost to either you or the person you're giving movie access to.
Movies Anywhere enables anyone who's purchased supported movies on any one of the following services to watch them freely on all of the other supported services (as well as on the Movies Anywhere site and app directly):
• Apple TV • Prime Video • VUDU • Google TV • YouTube • Microsoft's Movies & TV app • Xfinity Stream • Fandango • Verizon
Movies Anywhere has put up an official support article detailing how to send and how to accept Screen Passes. Each Movies Anywhere user gets 3 Screen Passes monthly (on the first of each calendar month) that expire at the end of each month and don't roll over.
Anyone that wants to sign up for the open beta of Movies Anywhere's Screen Pass can do so at moviesanywhere.com/what-is-screen-pass. No official launch date out of beta has been announced as of this article's publication.
Comments
No comments so far, maybe you want to be first?