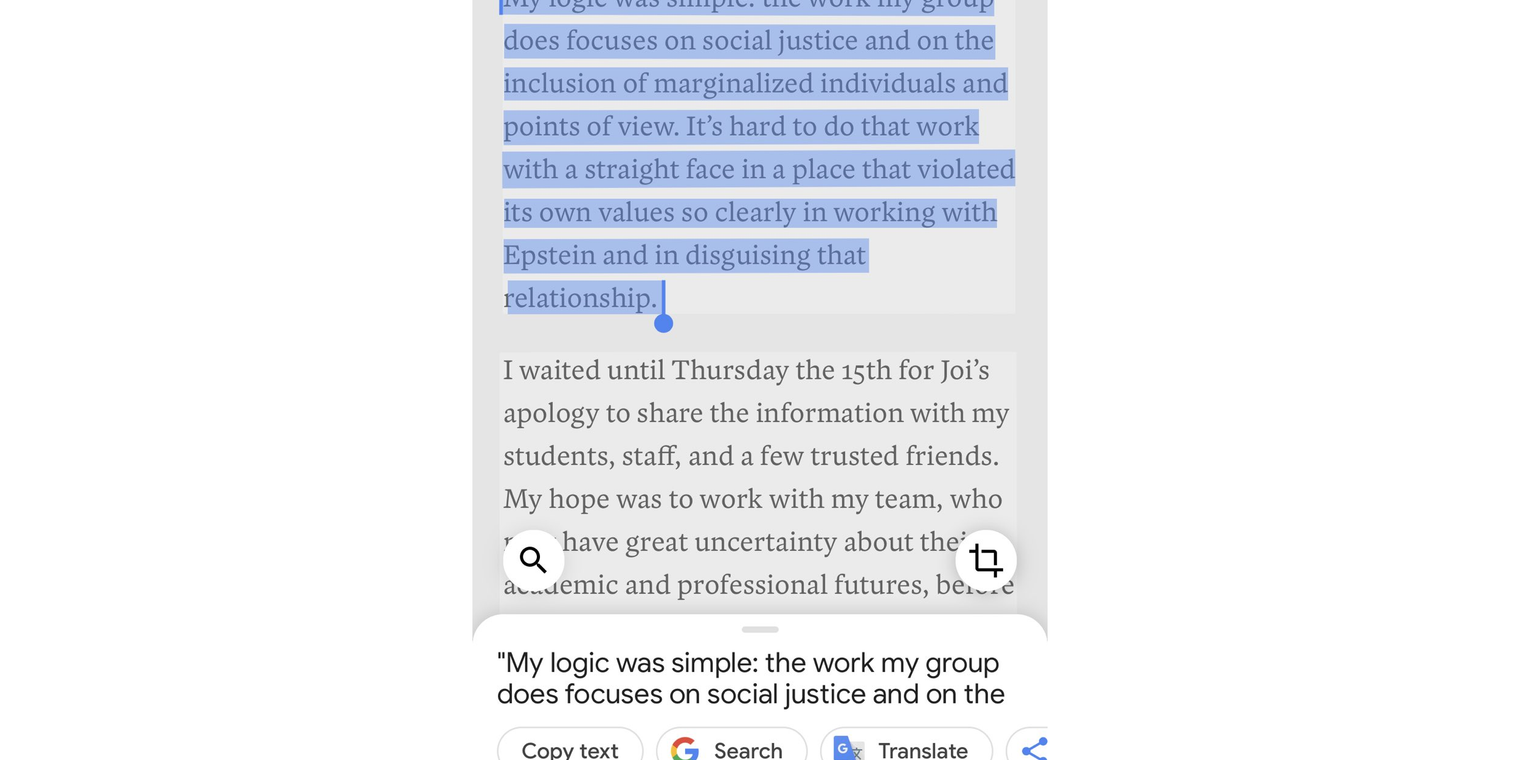 at 10:45 PM
Google Photos now allows you to search and copy text in photos
Google has silently launched support for optical character recognition in its photos application. This will not only allow you to search for photos by the text captured in them, but also allow you to copy that text as if it were part of an actual text document.
Spotted by a couple of astute Google Photos users on Twitter, the app's optical character recognition feature can be accessed via four easy steps:
Open Google Photos and choose a screenshot with text that is clearly legible.
Click on the icon for the "Lens" feature.
Highlight the text from within the image you want to use.
Choose from "Copy text," "Google Search," or "Google Translate."
So Google Photos can now not only use optical character recognition to search photos across your entire library via a text search, but it can also take text from screenshots and allow you to copy, search, and translate them as if they were words from a text document. This can be especially great for anyone that knows the horrors of trying to type in a complex wi-fi network password or recover a document that was only saved via a screenshot.
Support for searching photos via text is rolling out to users starting this month on both the Android and iOS Google Photos apps, as well as on the web version of the service. The date range for the rollout to be completed was not specified further.
Further coverage: Google Photos on Twitter 9to5Google ZDNet
Comments
No comments so far, maybe you want to be first?