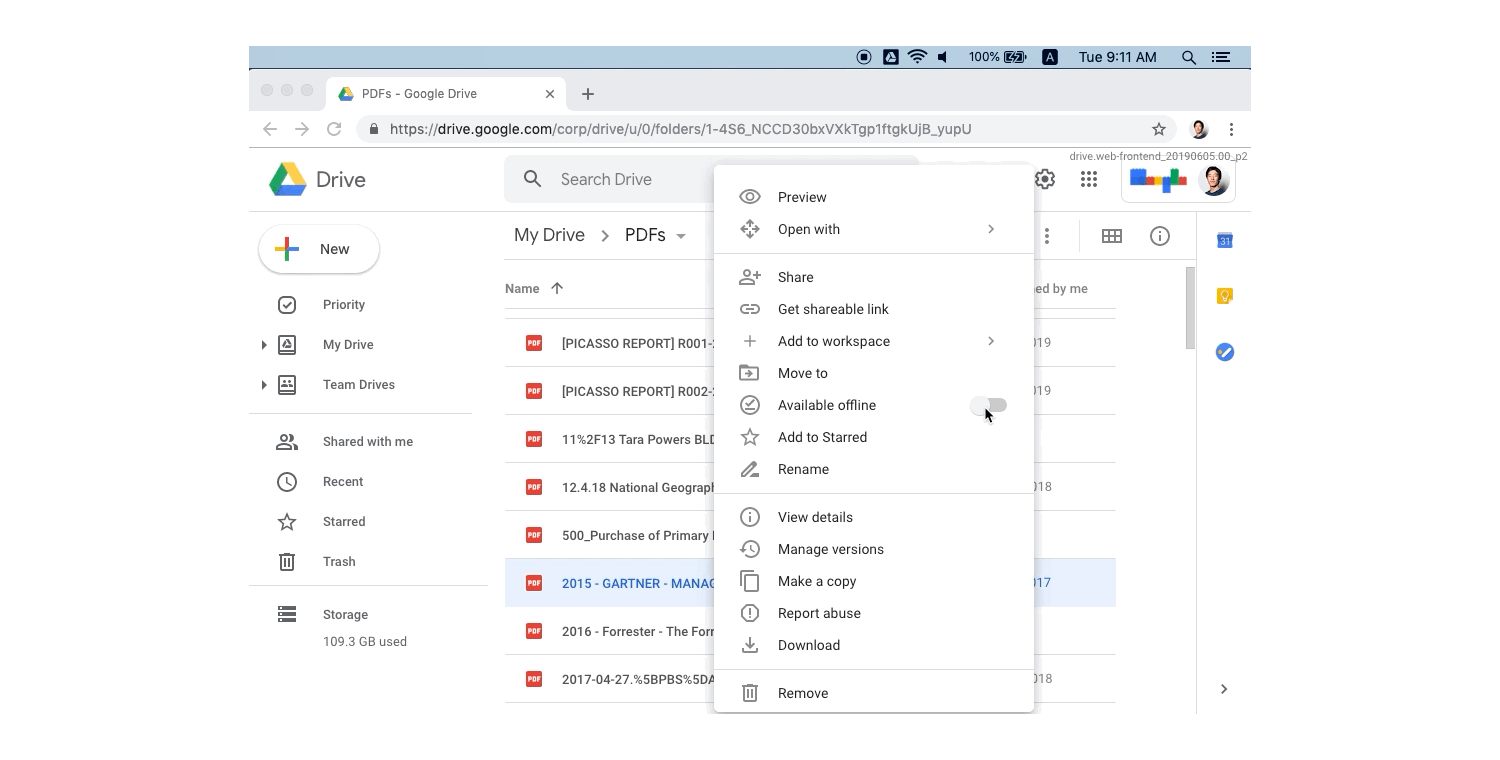 at 8:59 PM
Google adds more file types to offline Google Drive beta
Since April, Google users have been able to take their Google Docs, Sheets, and Slides files, and make them available for offline viewing and editing. Starting today, Google is launching a beta to make images, PDFs, and Microsoft Office files will also support being marked for offline downloading and editing.
Announced via a blog post on the G Suite Updates Blog, this is great for users that find themselves in situations where Internet access is unavailable, such as when they travel. Once your account is enrolled in this beta, you can use the following steps to access this functionality:
• First, enable offline from within the Drive or Docs settings. • Next, sign into Chrome with the account associated with the whitelisted Google Group and access Drive File Stream. • To mark the non-Google files as available offline, right click on a file and select "Make available offline." You can use the offline preview feature as well.
One critical caveat to note is that, as of this post and the current beta testing cycle, offline downloading of these file types is currently not supported on Google Chrome OS. It will, however, be available "in the future."
Those who are interested can apply for this beta functionality via this Google Form.
Further coverage: G Suite Updates Blog Android Police Engadget TechCrunch
Comments
No comments so far, maybe you want to be first?