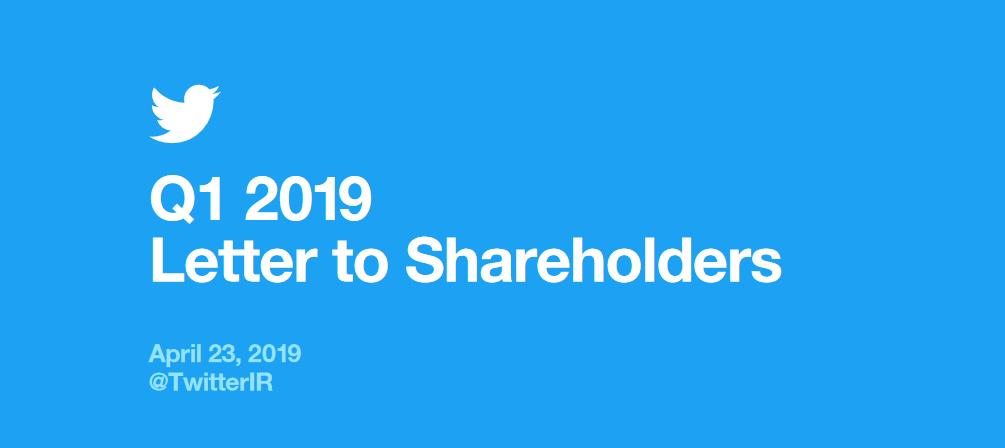 at 6:27 PM
Twitter grows to 330 million monthly users from 321 million last quarter
In Twitter's letter to shareholders for the first quarter of 2019, the company described multiple rebounding key statistics. The amount of monthly users has increased to 330 million in comparison to 321 million at the end of 2018. In addition, it's operating income has increased quarter-over-quarter from $75 million USD to $94 million.
On top of increased user amounts and operating income, Twitter states that its efforts to reduce the amount of abuse and toxicity on the social network have resulted in a 250% increase in harmful content removal since the initiative started. Of the content removed, 38% of it was detected via machine learning before any user reported it.
The company states that the new proactive approach to abusive content on Twitter will continue, and the login and signup processes will be modified to make it harder for bad actors to use Twitter accounts for malicious or abusive purposes.
Further coverage: Engadget The Verge VentureBeat ZDNet
Did you find this interesting? 
Yes
No
Related news
Twitter on AlternativeTo
Twitter
  1075
Windows

Online

Android

iPhone

Android Tablet

iPad

Kindle Fire
Twitter is an online social networking service that enables users to send and read short 280-character messages called "tweets".
Comments on 'Twitter grows to 330 million monthly users from 321 million last quarter'
No comments so far, maybe you want to be first?