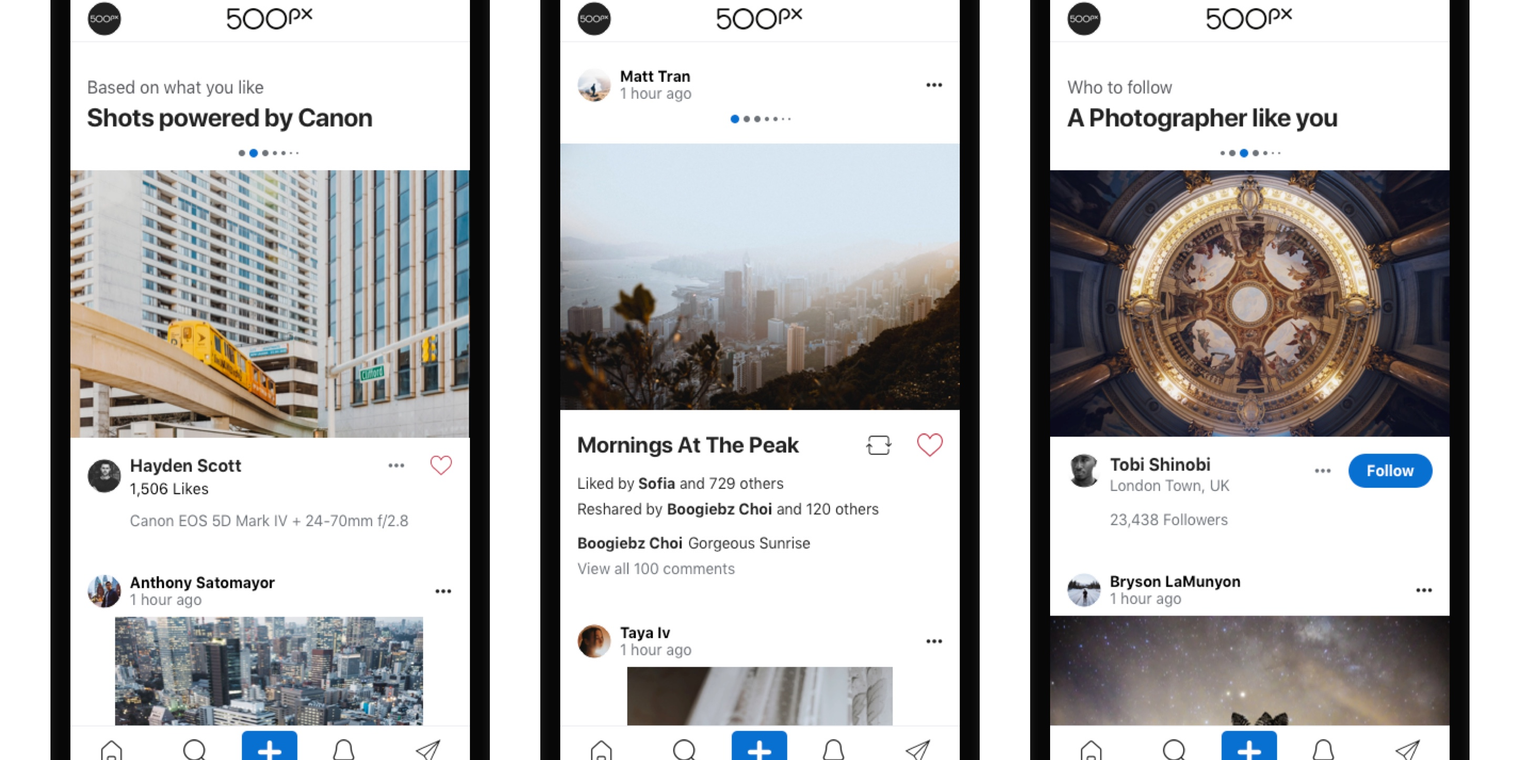 at 2:01 AM
500px was breached in July of 2018, with 14.8 million users impacted
The 500px photo sharing site was breached by hackers on or near July 5, 2018, according to a Q&A posted on the site's support page. 500px's engineering team became aware of this breach seven months later on February 8, 2019. All users of the site prior to this July 5, 2018 breach were impacted.
The Q&A post states that the following information for each of the 14.8 million impacted users was impacted: • Your first and last name as entered on 500px • Your 500px username • The email address associated with your 500px login • A hash of your password, which was hashed using a one-way cryptographic algorithm • Your birth date, if provided • Your city, state/province, country, if provided • Your gender, if provided
500px has reset the password of every single user account on the site, requiring each user to manually change their password in order to log in again. The Q&A noted that the password reset instructions email may take some time to be sent to your inbox due to the heavy traffic requesting password reset emails.
In order to ensure this event does not happen in the future, 500px is "partnering with leading experts in cyber security to further secure our website, mobile apps, internal systems, and security processes," as well as upgrading their network infrastructure and internal software development process.
Further coverage: 500px Support PetaPixel The Verge
Did you find this interesting? 
Yes
No
Related news
500px on AlternativeTo

500px
  89
Windows

Online

Android

iPhone

Windows S

Android Tablet

iPad

Software as a Service (SaaS)
500px lets you create stunning professional photo portfolios, find friends, express yourself and connect with likeminded people.
Comments on '500px was breached in July of 2018, with 14.8 million users impacted'
No comments so far, maybe you want to be first?