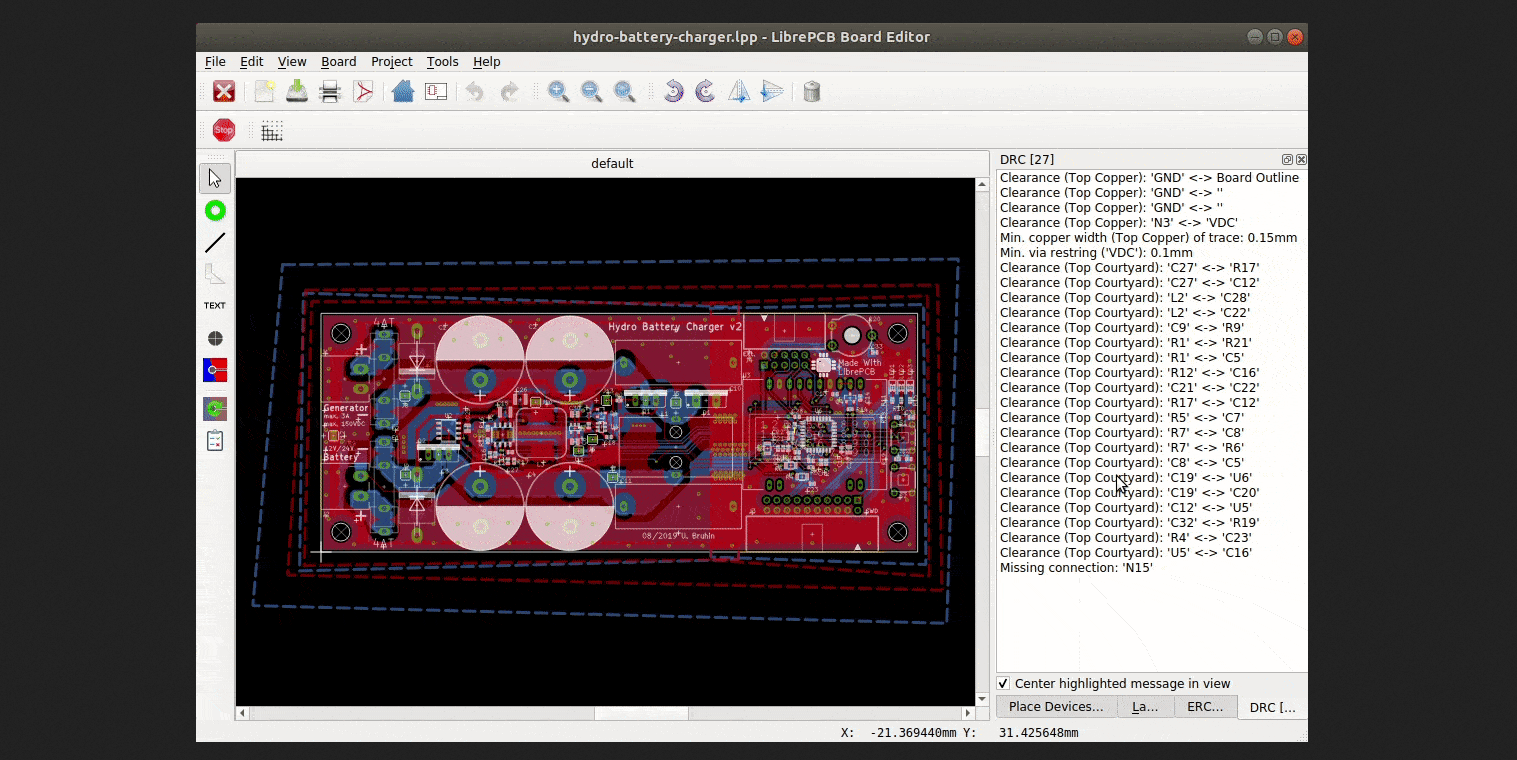 at 1:30 PM
Version 0.1.3 of LibrePCB electronic design automation software released
Free and open source electronic design automation software LibrePCB has been updated to version 0.1.3. As the name suggests, LibrePCB is designed to help develop printed circuit boards.
LibrePCB 0.1.3 includes some major new features that will potentially be life savers for PCB designers. The highlights include a design rule check feature for boards, meaning that common design mistakes such as missing connections, lack of clearance, or copper elements that aren't thick enough will be reported in a new dedicated dock widget within LibrePCB.
In addition to the new design rule check, new ways of exporting aspects of PCB designs have been implemented as well. The bill of materials can now be exported to a comma-separated values file that can be read by spreadsheet software like Microsoft Office Excel or Google Sheets. Board designs can now be printed and exported to PDF files as well. This allows for assembly plans to be viewable with software such as Adobe Acrobat Reader, Foxit Reader, or modern web browsers.
In addition to these major features, there are several bug fixes and quality of life improvements as well, alongside support for two new languages (Slovak and French, which are 98% and 4% translated, respectively).
LibrePCB can be downloaded for free at librepcb.org/download. It's available for Windows 10, macOS, and Linux kernel operating systems.
Further coverage: LibrePCB Blog
Did you find this interesting? 
Yes
No
Comments
No comments so far, maybe you want to be first?
LibrePCB on AlternativeTo

LibrePCB
  14
LibrePCB is a free EDA software to develop printed circuit boards. It's currently under heavy development to bring out first stable releases as soon as possible.