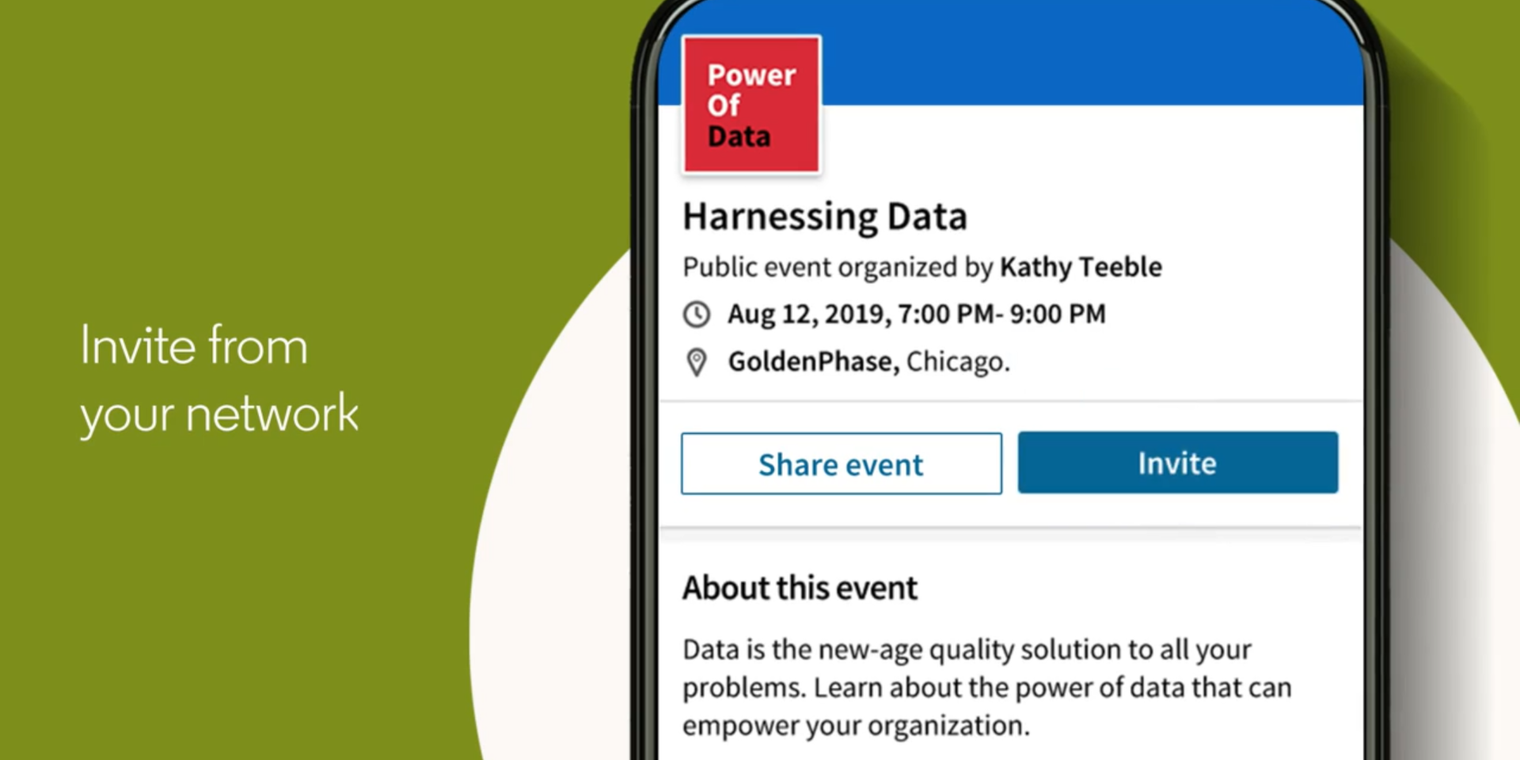 at 9:20 PM
LinkedIn launches LinkedIn Events professional gathering planner globally
The business- and professional-oriented social network LinkedIn has announced and released a new event planning service aptly called LinkedIn Events.
In LinkedIn's official blog post announcing the feature's worldwide availability, LinkedIn India's Head of Product Ajay Datta detailed the feature's ubiquity and ease of use. He gave the following instructions on how to create an event:
"You can begin by visiting the 'Community' panel located on the left side of the newsfeed and click +Create. Next, you would need to provide a description, a date and time, a venue, and then invite your connections using filters such as location, company, industry, and school"
In addition to event creations, Datta also described how to manage existing events that you are set as a host for. In addition to being able to "easily track attendees and invitees, post updates and interact with other attendees," you can also rest assured regarding invitees being up to date on event plans. LinkedIn automatically sends notifications to people that have signed up for your event to keep them updated in a timely manner. These notifications will be driven algorithmically.
In addition to being invited to events, LinkedIn users can also seek out public events by going to the services Community panel.
In a way, LinkedIn Events is quite similar to the equivalent feature that is incorporated into the more casual-oriented Facebook social network. Though instead of the comparatively light hangouts that Facebook events can target, LinkedIn gives examples more in line with its professional image, including networking meetups, college alumni gatherings, and workshops.
LinkedIn Events is rolling out to the network's 645 million users over "the next few days," with the inital focus leaning towards English-speaking markets. LinkedIn published an overview of its events feature on its Help Center.
Further coverage: Official LinkedIn Blog post
Comments
No comments so far, maybe you want to be first?