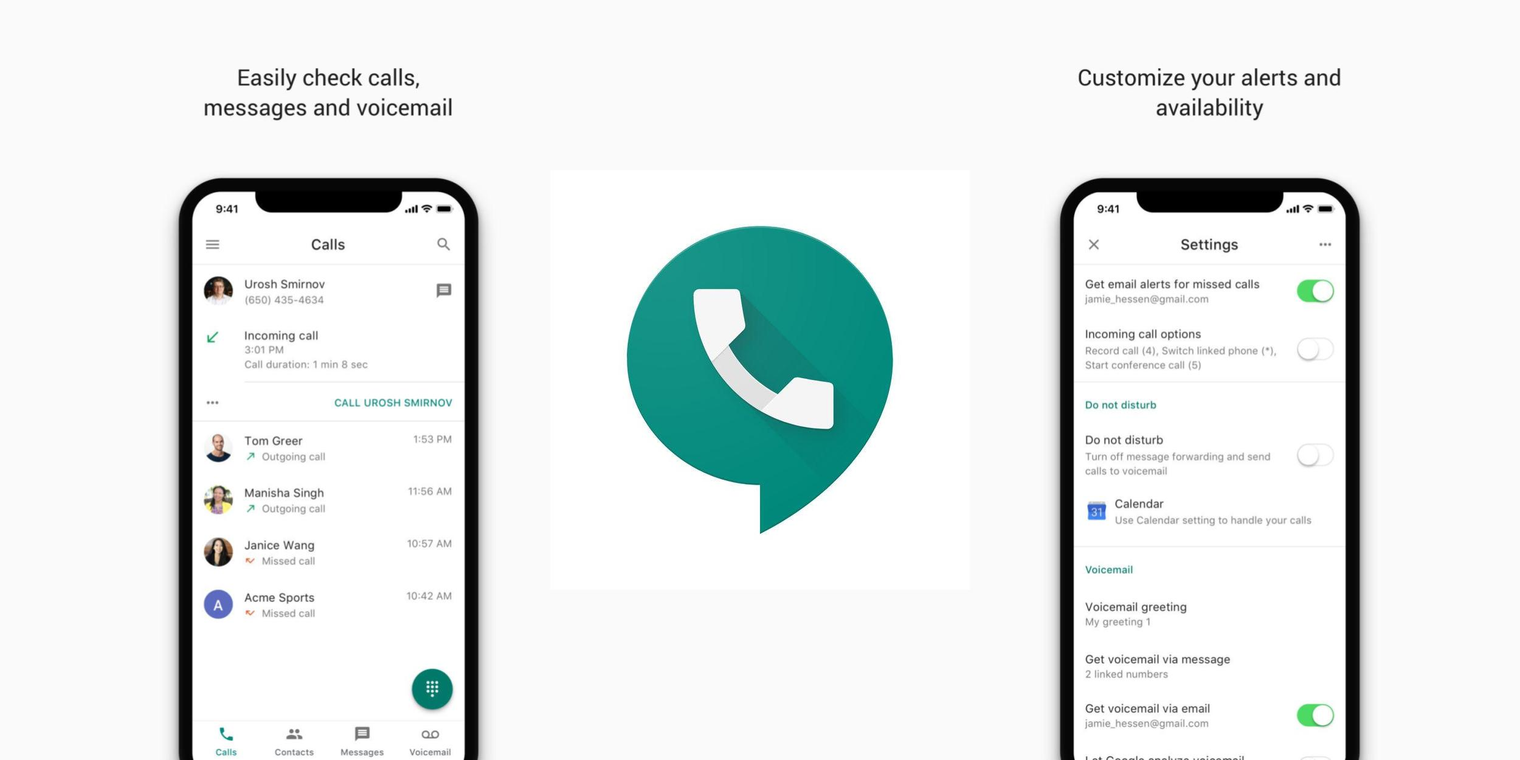 at 6:22 PM
Google Voice update rolling out on iOS and Android, refocuses for enterprise
Google Voice is being renovated to bring it more in line with use for enterprise customers.
As Google Voice is now a part of the company's G Suite group of applications, the app has now rearranged its features to accommodate this change in focus.
Now, when users are logged in, the first tab that they will see is the Calls tab. This reflects Google Voice's focus on traditional telephone calls. Next is the brand new Contacts tab which integrates with your address book. This is followed by Messages and, finally, Voicemail.
Google Voice's Do Not Disturb feature will automatically be activated and deactivated according to users' working hours within Google Calendar.
For non-enterprise Google Workspace customers, enhanced Do Not Disturb functionality and Google Calendar integration will not be available.
According to 9to5Google, These features, alongside a new logo for the design refresh, are available now on iOS, with Android users receiving this update gradually.
Comments
No comments so far, maybe you want to be first?