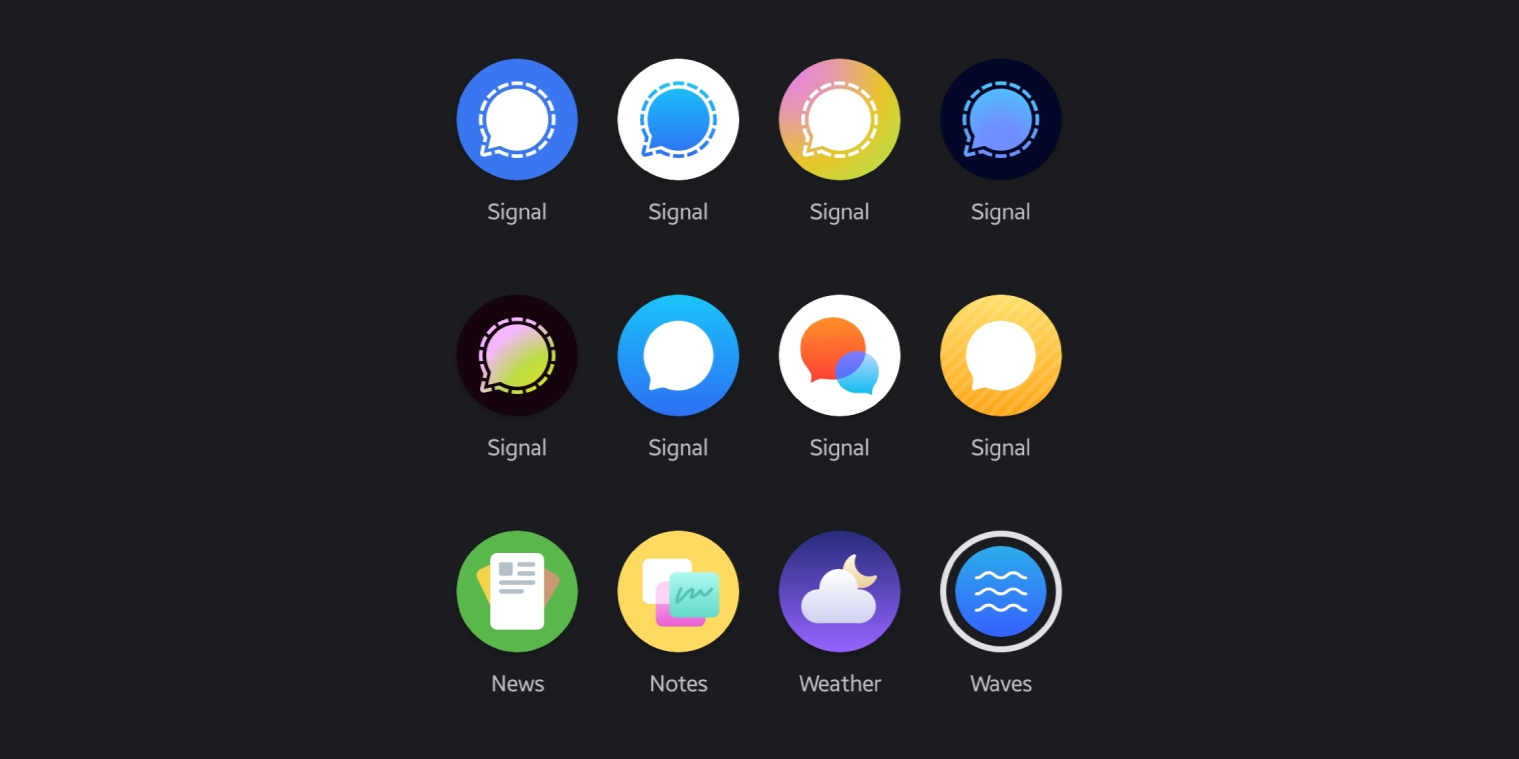 at 5:25 PM
You can now change Signal's icon and name to make it look like another app
Signal, the popular end-to-end encrypted messaging application, has released a new version for Android that allows users to customize the app's icon and name, and even disguise it to look like another unrelated application.
In the release notes for version 6.21.3, Signal announced, "We added an iconic new way to customize the look of Signal on Android. Choose from a fun selection of fresh app icon options and colors to change how Signal will appear on your home screen".
To change Signal's icon, users simply need to head to Signal Settings > Appearance > App icon, and choose the one they like best. This feature allows users to personalize their Signal experience and make the app stand out on their home screen.
This ability that lets users disguise Signal to look like another unrelated application can be particularly useful for users who want to keep their use of Signal private, or who want to hide the fact that they are using an encrypted messaging app.
Did you find this interesting? 
Yes
No
Read More
Related news
Signal on AlternativeTo
Signal
  1045
Mac

Windows

Linux

Android

iPhone

iPad

Flathub

Ubuntu

Debian
Signal is a secure messaging app that has gained popularity for its end-to-end encryption and security-focused features. With 199 alternatives on AlternativeTo, it is clear that Signal has some tough competition. However, with an average rating of 4.2, it is clear that Signal is a top contender in the encrypted chat category. Some of the top features of Signal according to AlternativeTo include end-to-end encryption and encrypted chat. If you're looking for a secure messaging app, Signal is definitely worth considering.
Comments on 'You can now change Signal's icon and name to make it look like another app'
No comments so far, maybe you want to be first?