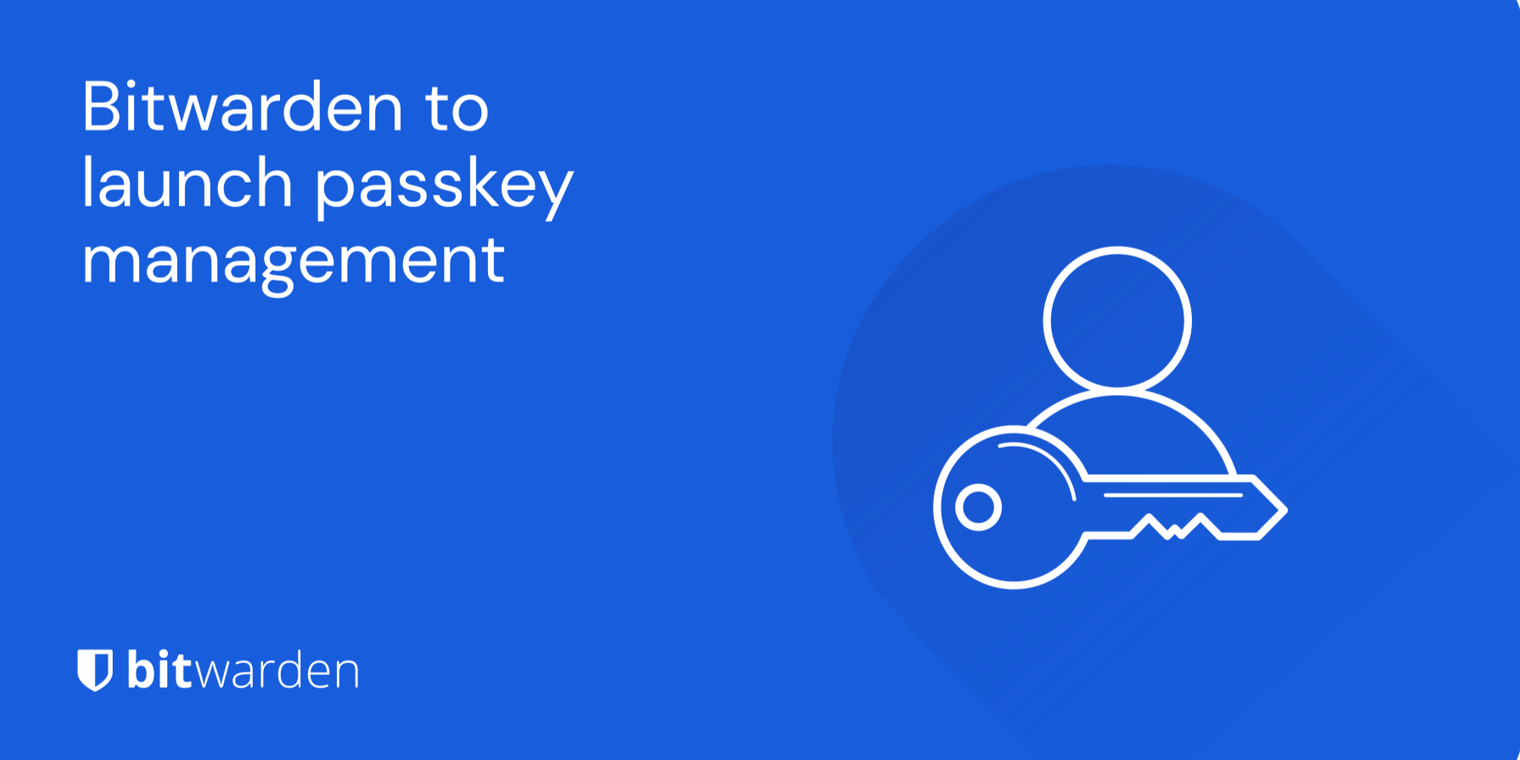 at 7:00 PM
Bitwarden introduces Passkey support for enhanced security
Bitwarden, one of the most popular password managers, has announced its support for passkeys. This move follows in the footsteps of Google and other major players in the industry. Passkeys are cryptographic keys that eliminate the risks associated with password reuse and two-factor authentication.
In its blog post, Bitwarden stated that "users wanting to rely less on traditional usernames and passwords will be able to save, store, and manage registered passkeys associated with the websites and applications they use right within their vaults". This means that users will no longer have to rely solely on traditional usernames and passwords to access their accounts. A couple of demo videos are available on Bitwarden's website.
In addition, users will also be able to use passkeys to access and unlock their Bitwarden vault, foregoing master passwords completely. This feature leverages the WebAuthn PRF extension, an emerging standard for passkeys that generates secret keys for encrypting vault data. Bitwarden is keen to emphasize that this approach to passkeys maintains zero knowledge and end-to-end encryption.
The introduction of passkeys is a significant step forward in the fight against cybercrime. With password reuse and weak passwords still major problems, passkeys offer a more secure way of accessing online accounts. It is likely that other password managers will follow Bitwarden's lead in the coming months and years, as the benefits of passkeys become more widely recognized.
Did you find this interesting? 
Yes
No
Read More
Related news
Bitwarden on AlternativeTo
Bitwarden
  945
Mac

Windows

Linux

Online

Android

iPhone

Android Tablet

iPad

Self-Hosted

Apple Watch

Microsoft Edge

Vivaldi Browser

Google Chrome

Microsoft SQL Server

Tor Browser Bundle

Safari

F-Droid

Cloudron

Opera

Mono

Brave

Firefox

Chocolatey

Software as a Service (SaaS)
Bitwarden is a top-rated password manager with over 190 alternatives on AlternativeTo. It's a great alternative to KeePass, KeePassXC, and LastPass. With an average rating of 4.8, Bitwarden offers cloud sync, browser integration, and password encryption features. Keep your passwords safe and secure with Bitwarden.
Comments on 'Bitwarden introduces Passkey support for enhanced security'
No comments so far, maybe you want to be first?