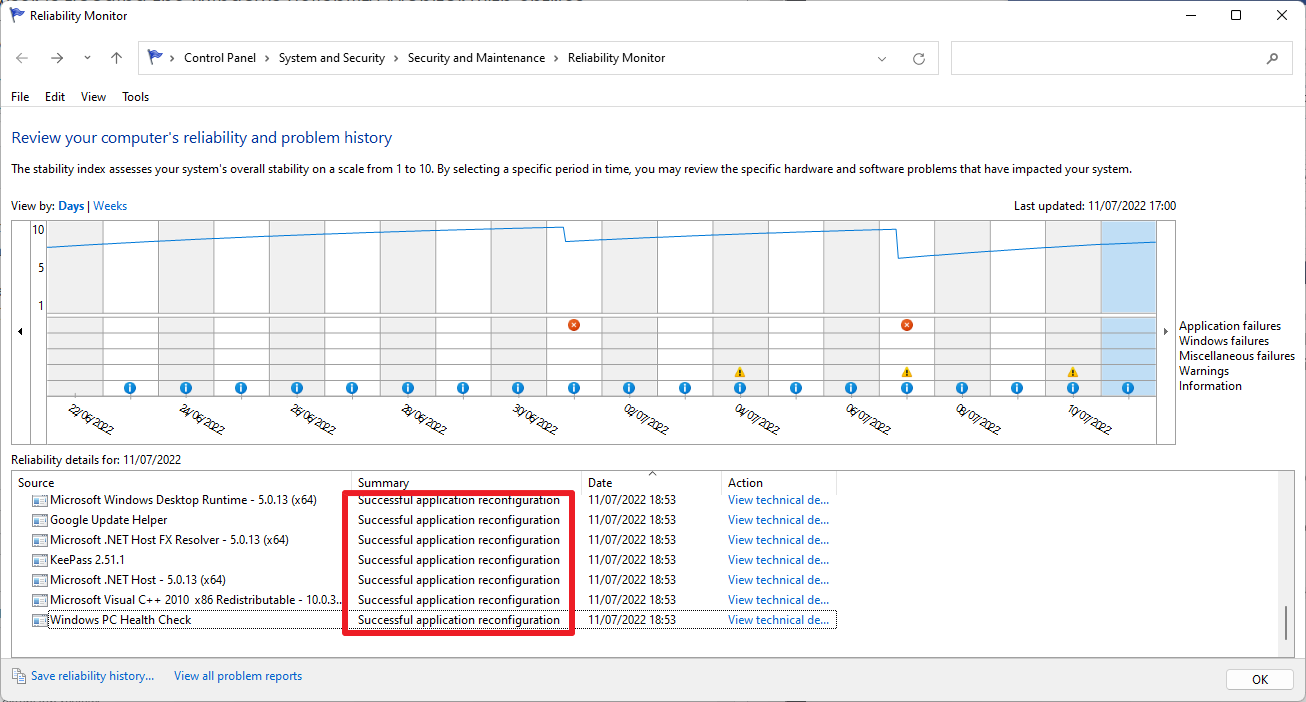 at 9:58 PM
Opera web browser flooding Windows Reliability Monitor with entries
Version 89 of the Opera web browser released last week, and with it comes a bug that floods the Windows Reliability Monitor.
As noted by gHacks, this latest stable release of the Opera browser is responsible for populating the built-in Windows Reliability Monitor with dozens of entries for applications completely unrelated to the browser. These include KeePass, Windows PC Health Check, Microsoft Visual C++ redistributables, and Google Update Helper. There is no clear relation between these apps and Opera.
The issue has been confirmed for both Windows 10 and Windows 11, across both Opera 89 stable and development builds of Opera 90. If you want to replicate the issue, you can follow these steps:
• Use the keyboard shortcut Windows-R to open the run box. • Type perfmon /rel and hit the Enter-key to launch the Reliability Monitor. • It takes a few seconds to populate the listing. • Start the Opera web browser. Make sure that it is Opera 89 or newer. • Refresh the chart with a click on View > Refresh.
This issue does not seem to impact Opera's functionality, nor has Opera responded to being notified of the bug.
Further coverage: gHacks Tech News
Did you find this interesting? 
Yes
No
Comments
No comments so far, maybe you want to be first?
Related news
Opera on AlternativeTo
Opera
  1790
Mac

Windows

Linux

Android

iPhone

Android Tablet

iPad

Flathub

PortableApps.com

Kindle Fire

Flatpak
Opera is an innovative browser that focus on implementing new technologies without dropping simplicity and ease of use, speed, and security; supporting and contributing to open web standards.