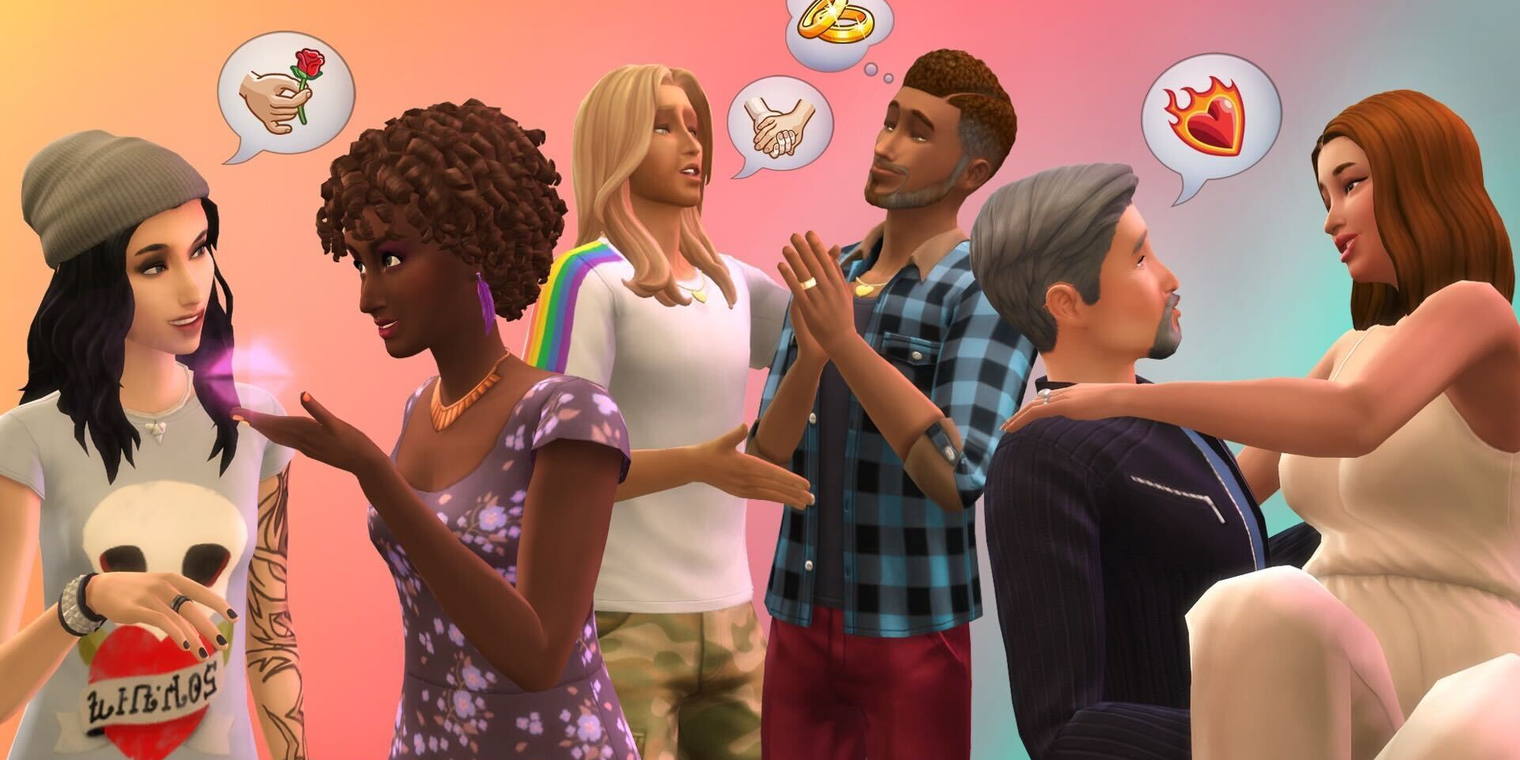 at 1:13 AM
EA's latest expansion to The Sims 4 is adding sexual orientation switching for every player
The latest expansion to The Sims 4, High School Years, will launch alongside a free update that allows all owners of the base game to change Sims' sexual orientations.
In a post on the official website, High School Years Design Lead SimGuruJessica described how inclusivity is one of The Sims 4's core values and also pointed to how the game also made its recently implemented pronouns feature available to all players regardless of what downloadable content they owned. The sexual orientation feature is another step on what SimGuruJessica describes as "a journey" for the team in allowing as many people as possible to feel included within the game.
The fact that there are only two gender options currently available in the game was addressed as well. The game being 8 years old and its original design implementing a gender binary make it so non binary Sims cannot yet exist in it. As SimGuruJessica states, "It's a journey still in progress, with many more steps to go. Proper mechanical systems to fully support non binary Sims is another step in that journey."
The ability to change your characters' sexual orientations will be available regardless of whether or not you own the latest expansion. Alongside other features that have been implemented, sexual orientation can be changed manually after Sim creation by using the "Change Sim" interaction on a mirror or dresser.
Further coverage: EA news post Engadget The Verge
Did you find this interesting? 
Yes
No
Comments
No comments so far, maybe you want to be first?
The Sims on AlternativeTo
The Sims
  32
Mac

Windows

Online

Windows Mobile

Android

iPhone

Java Mobile

Blackberry

Windows Phone

Origin

Steam
The Sims is a series of life simulation video games developed by Maxis and published by Electronic Arts. The franchise has sold nearly 200 million copies worldwide, and it is one of the best-selling video games series of all time.