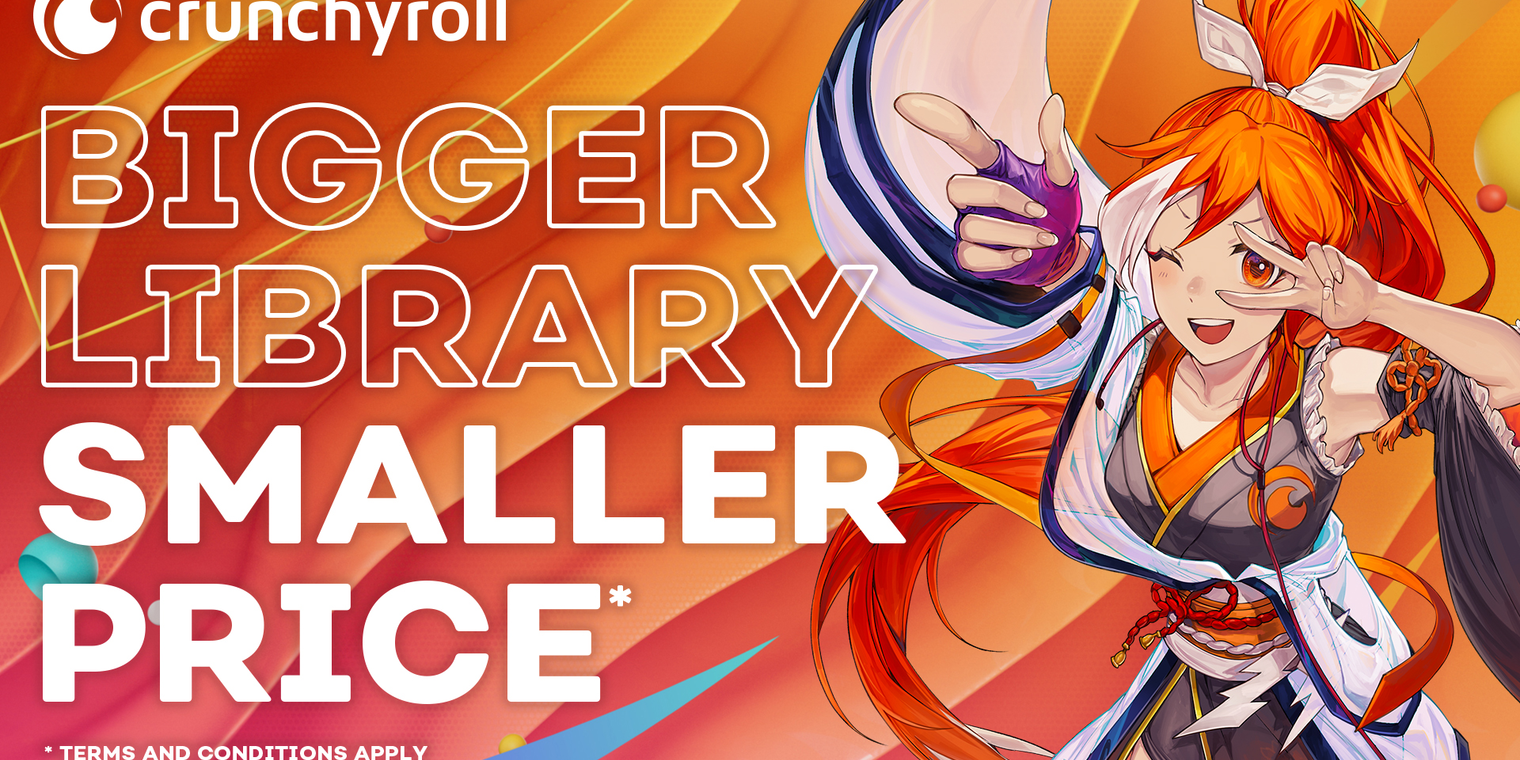 at 3:40 AM
Crunchyroll anime streaming service lowers its prices in almost 100 countries
Crunchyroll, which is the biggest legal streaming service for Japanese animation outside of Asia, has announced that it is lowering prices in nearly 100 countries and regions.
In the official announcement, Crunchyroll highlighted the following four price decreases:
• In the United Kingdom, Mega Fan will change from 7.99 to 5.99 GBP • In India, Mega Fan will change from 9.99 USD to 99 Indian Rupees • In Brazil, Mega Fan will change from 32.00 to 19.99 Brazilian Real • In the United Arab Emirates, Mega Fan will change from 9.99 USD to 19 United Arab Emirates Dirham
Alongside the announcement, the platform also published a FAQ support page that clarifies that there are no changes to the service provided alongside the price reduction. In a statement to The Verge, spokesperson Bianca Doria gave the following statement concerning why this price reduction is happening;
"To create consistency for Crunchyroll memberships and to offer fans more value as we continue the unification of Crunchyroll and Funimation, fans in select markets are receiving price decreases."
The price reduction is now in effect for all future billing cycles, and there is currently no announced change for subscribers in Canada or the United States.
Further coverage: Crunchyroll Engadget The Verge
Did you find this interesting? 
Yes
No
Related news
Crunchyroll on AlternativeTo
Crunchyroll
  73
Online

Android

iPhone

Android Tablet

iPad

Apple TV

Playstation VR

Kodi

Playstation

Fire TV

Chromecast

Xbox
Watch over 25,000 episodes and 15,000 hours of latest and hottest Anime & Asian Drama 1 hour after TV broadcast!
Comments on 'Crunchyroll anime streaming service lowers its prices in almost 100 countries'
No comments so far, maybe you want to be first?