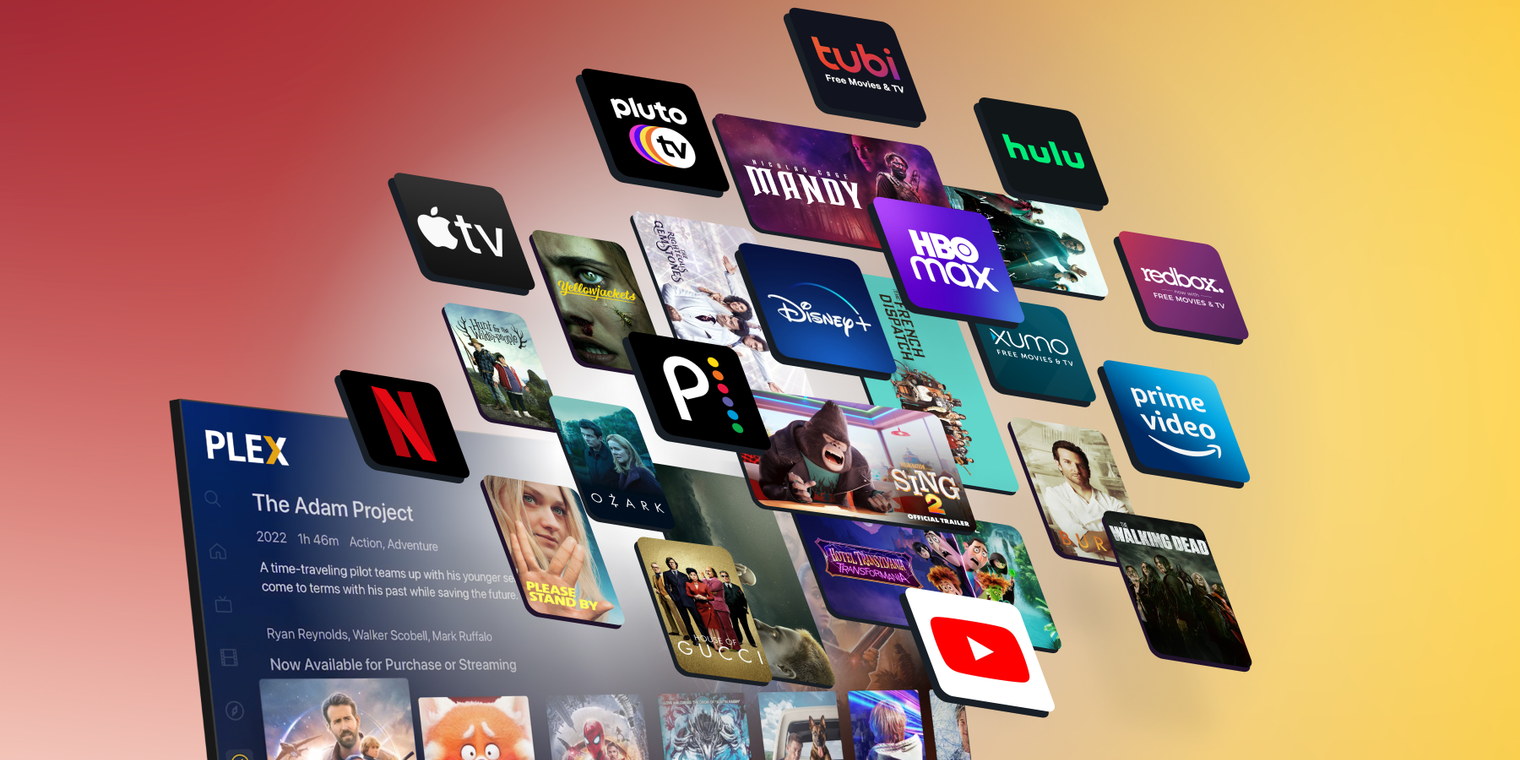 at 11:19 PM
Plex adding discovery feature that allows you to aggregate search results across streaming services
In order to simplify keeping track of what you want to watch, Plex is launching an entirely new section focused on discovering, searching, and personalizing movies and TV shows across virtually any streaming service.
If the movie or TV show you want to watch isn't available locally on your devices, the service will now scout across all of your preferred streaming services to find where it's available to watch. This means that, as of this post, you can search in the following ways for the following content on Plex:
• By keywords—actors, directors, and more • Upcoming theatrical releases • All your favorite streaming services in addition to Plex • Any of your personal media servers
Plex's announcement of the feature namedropped services including Netflix, Disney+, and HBO Max, as well as "...many of the various personal media libraries" from your connected devices. All of this is integrated into one "welcome" onboarding process for new Plex users. Additionally, this will all be incorporated into a unified watchlist that combines all of the content you're interested in watching across all of your personal devices and subscribed services.
All of these changes are live in Plex as of today. Plex is available for download via the official website for TVs, mobile devices, game consoles, and computers.
Further coverage: Plex blog post
Did you find this interesting? 
Yes
No
Comments
No comments so far, maybe you want to be first?
Related news
Plex on AlternativeTo
Plex
  832
Mac

Windows

Linux

Android

iPhone

Chrome OS

Android Tablet

Windows Phone

iPad

Apple TV

Daydream

Kindle Fire

Android TV

Kodi

Roku
Plex is a one-stop destination to stream movies, TV shows, sports & music. Check good movies to watch on Plex and stream all your personal media libraries on every device.