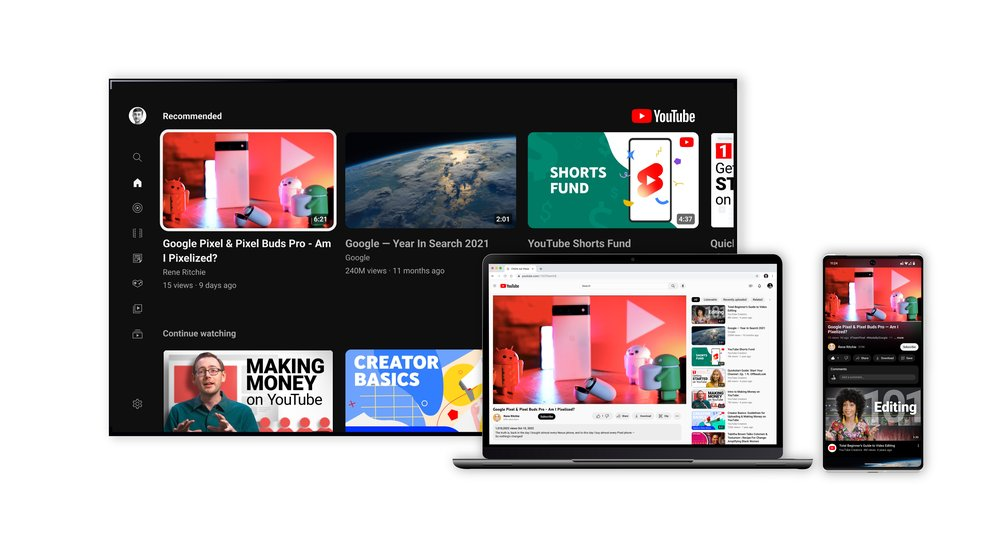 at 12:34 AM
YouTube rolling out new design that includes pinch to zoom, UI updates, and more
YouTube is debuting a new design overhaul for YouTube that focuses on rounding out edges on videos and improved navigational and viewing elements.
Functional updates to the site include changes to how you seek through videos. It is now easier to navigate to different parts of them during playback. When you swipe or move your mouse cursor up while scrolling to a different time on a video, you'll now see a series of thumbnails in a style similar to Netflix in order to better know where you are in the video relative to a part you might be looking to replay (or avoid). You can also pinch and zoom on videos on the Android and iOS YouTube apps, with the video staying at the zoom amount you chose for the remainder of the video you're watching.
On top of video navigation and zooming, other visual features of YouTube have been enhanced. This includes video page backgrounds taking on new ambient colors that match each video you watch via dynamic color sampling, an enhanced dark theme that is even darker than before, and more detailed information in video playlists. Links in video descriptions are changing into buttons, and the formatting on frequent actions such as sharing and downloading videos is changing to ensure that they are less distracting from the content of the video you're watching.
All of these changes to the site will be going live gradually over the next few weeks globally, with the blog post detailing these changes requesting feedback via a dedicated Google User Experience Research page.
Further coverage: YouTube blog Engadget TechCrunch
Comments
No comments so far, maybe you want to be first?

;