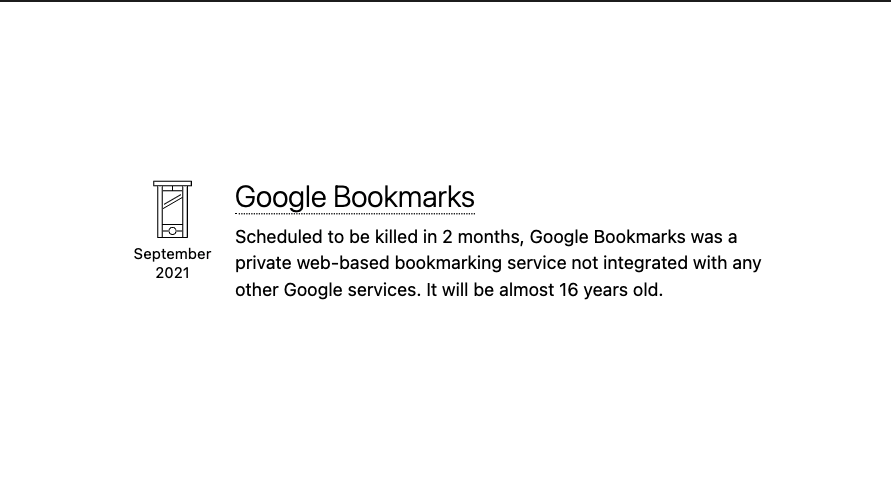 at 2:26 PM
Google Bookmarks is being discontinued September 30th, 2021
Google is retiring its Bookmarks service, adding another body to the Killed By Google graveyard.
16 years following its launch, the relatively obscure bookmarking service from Google is set to be discontinued this September. Though there was no widely publicized announcement, the discontinuation was discovered last week. Though the service has been completely eclipsed by the bookmark sync feature present in Google Chrome, it was still used for storing starred places in Google Maps. Google confirmed, however, that this discontinuation will have no impact on the feature, saying the following to 9to5Google:
"Starred Locations in Google Maps aren't going anywhere. All of your starred places remain intact, and you'll still be able to save places to a list just like you always have."
If you have any data saved using Google Bookmarks, you can export it before the end of September by visiting www.google.com/bookmarks/ and choosing the "Export bookmarks" option.
Further coverage: 9to5Google
Comments
No comments so far, maybe you want to be first?