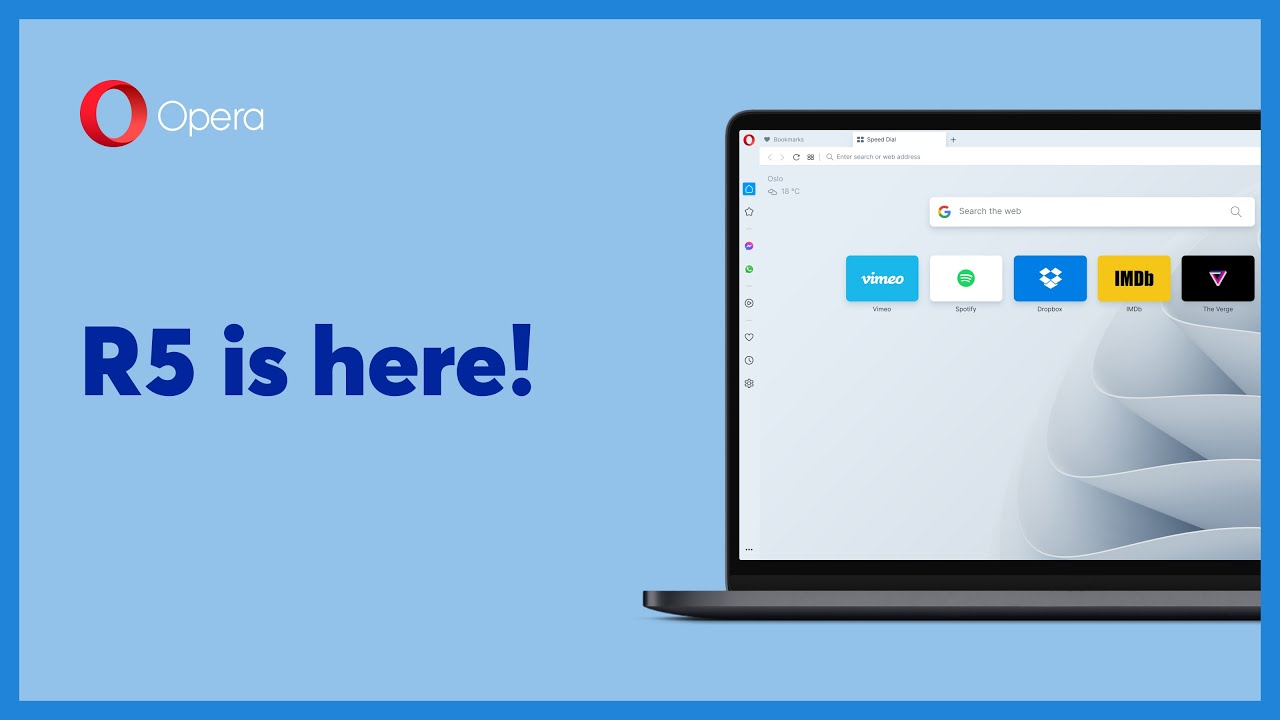 at 5:00 AM
Version R5 of Opera now available, includes Pinboard, popout video call support, and more
Opera's latest version has been released, and it now has support for popout video calls, a built-in board to pin websites, images, hyperlinks, and text notes, and more.
Opera version R5 has renovated how the browser treats active video calls, with the tab containing the call with a red bar. The browser will also indicate when any open tab is using your microphone for recording. In addition, it's offering a new solution to visual clutter related to video calls:
"Opera has fixed this problem with its brand-new video conferencing popout feature which works with Google Meet, Zoom and Microsoft Teams."
In addition to this, Opera R5 introduced Pinboards:
"[The] Pinboards feature is...a virtual pinboard that lets users collect websites, images, links and notes in visual form and share them with others, regardless of the device they access it from."
R5 is also improving the selection for Opera's built in music player. As described by the announcement:
"[Opera] boasts native access to Apple Music, Spotify and YouTube music in the Player feature in the sidebar. And now, the feature is more inclusive with a wider range of music services including Deezer, Tidal, SoundCloud and Gaana."
R5 rounds out its new features with additional wallpaper options and defaulting to adhering to your operating system's dark and light theme settings. It's available now via opera.com/download.
Further coverage: Opera Newsroom
Comments
No comments so far, maybe you want to be first?