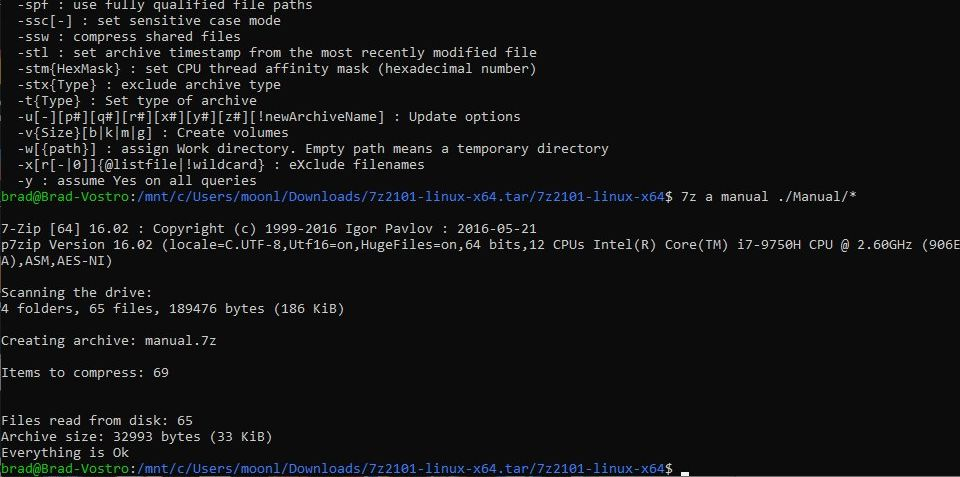 at 2:55 AM
7-Zip file archiver is now available for Linux-based operating systems
7-Zip is now officially available for operating systems powered by the Linux kernel.
The developer of 7-Zip, Igor Pavlov, has announced and released a Linux version of the popular file archiver, extractor, and manager. The first release with a Linux version, 21.01 alpha, is now available for computers running on 32-bit, 64-bit, x86, and ARM-based processors. As it's a first version, it is currently only functional via the command line. That said, it can perform all of the functions of the Windows version, which also happens to have a command line interface in addition to its default graphical user interface.
Pavlov brings up the existing community-made 7-Zip port, p7zip, but also states that his official release is "not identical."
Download links for each processor type, as well as instructions on how to compile, can be found on Pavlov's official announcement post on the SourceForge discussion page for 7-Zip.
Further coverage: SourceForge announcement gHacks Tech News
Did you find this interesting? 
Yes
No
7-Zip on AlternativeTo
7-Zip
  4499
Mac

Windows

Linux

BSD

PortableApps.com

ReactOS
7-Zip is a file archiver with a high compression ratio.
Comments on '7-Zip file archiver is now available for Linux-based operating systems'
No comments so far, maybe you want to be first?