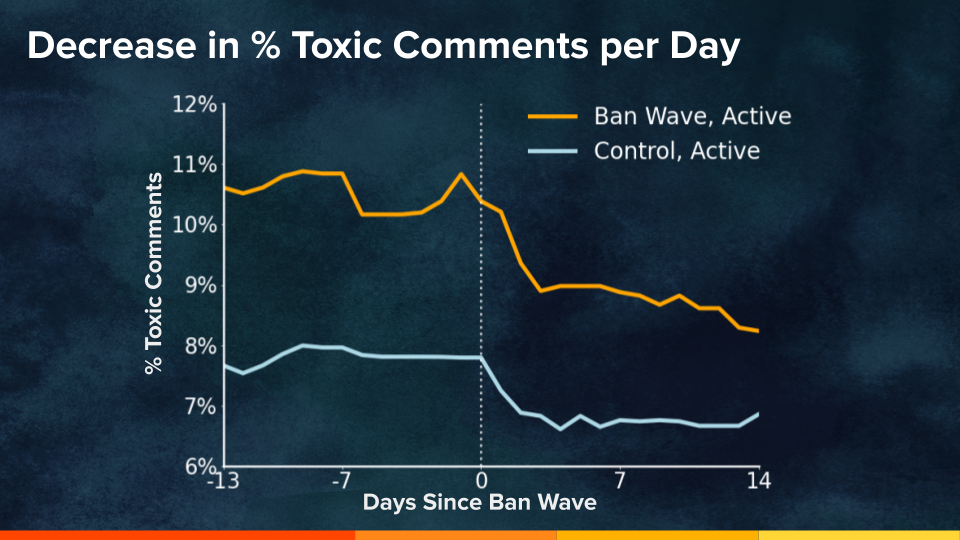 at 10:25 PM
Reddit shows 18 percent hateful content decrease after shuttering 7,000+ subreddits
Reddit's efforts in curbing hateful content and behavior on its social network have shown demonstrable progress according to an update posted on its official site security subsection.
Reddit has redoubled its efforts to mitigate content and users that are focused on hate speech and other violent and hurtful forms of communication. It has done so by adhering to the site's first rule, which states:
"Remember the human. Reddit is a place for creating community and belonging, not for attacking marginalized or vulnerable groups of people. Everyone has a right to use Reddit free of harassment, bullying, and threats of violence. Communities and users that incite violence or that promote hate based on identity or vulnerability will be banned."
According to the update post on Reddit's r/redditsecurity subreddit, the subreddits that were banned were viewed by a total of approximately 365.000 users daily. This is based on data that has been collected since its new policy roll out on June 29th of this year.
The full impact of banning these over 7,000 subreddit communities has not yet been explored, though further data is being found and analyzed based on user behavior. The 18% reduction statistic is based on a comparison to 2 weeks before the new policy-based subreddit bans.
The post concluded with a statement that the Reddit development team hopes to have more to share on new moderation tools and automated hateful content detection implementation "in the coming months."
Further coverage: /r/redditsecurity The Verge
Comments
No comments so far, maybe you want to be first?

;