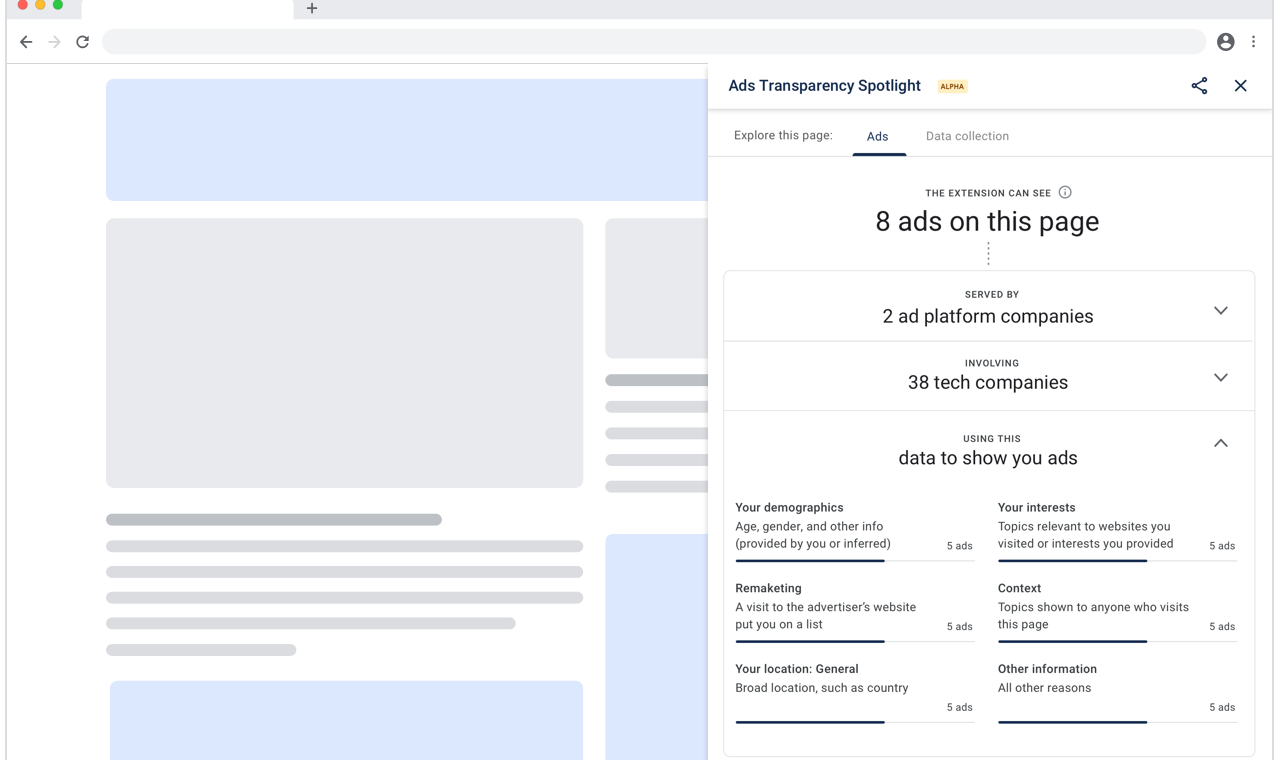 at 3:55 AM
Google released a Chrome extension that provides ad tracking details
In an effort to provide more information to people that browse the Internet, Google has released a publicly available alpha of its Ads Transparency Spotlight extension for its flagship Google Chrome.
Google's Ads Transparency Spotlight extension is described by the company as being "part of [their] ongoing initiative to give people more visibility into the data used to personalize ads and more control over that data." The data shown as of the alpha version released at the start of August of 2020 includes how many ads are present on the loaded web page, which ad companies and advertizers are involved, and what personal information from the user is being used to cause that specific ad to be served.
As of this writing, the current alpha version of the extension only works with advertisements served by Google directly. However, the goal is for third party ad providers will also be included once they agree to Google's Ad Disclosure Schema that's available via GitHub.
The Ads Transparency Spotlight extension is available via the Chrome Web Store.
Further coverage: Engadget
Comments
No comments so far, maybe you want to be first?

;