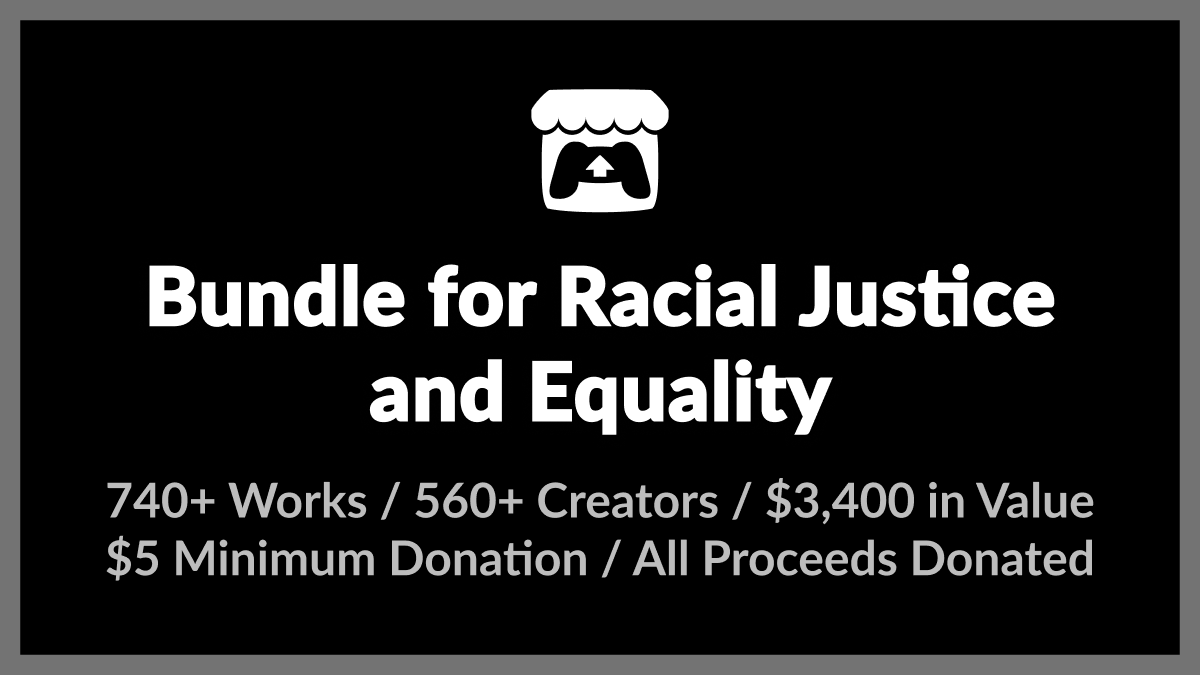 at 12:53 PM
itch.io offering $5 bundle of over 1,000 games in support for racial justice and equality
In light of the recent United States-centered and internationally felt push for racial equality, game storefront itch.io is offering a $5 bundle of over 1,000 independently developed games. All of the proceeds from the bundle will go to the NAACP Legal Defense and Education Fund and the Community Bail Fund.
Some of the most notable titles in the bundle include the following:
• Oxenfree • Celeste • 2064: Read Only Memories • Octodad: Dadliest Catch
Though the bundle does not include keys for storefronts like Steam or the Epic Games Store, itch.io defines itself as an alternative to those storefronts in how it is operated in a way that benefits both developers and consumers alike.
On top of being open source, itch.io has also offered open revenue sharing since October of 2013. This allows developers to set how much money they receive and how much money itch.io as a storefront receives. It also does not require people to sign up for an account in order to support games and creators while receiving the content they like from them.
The bundle is available for purchase on itch.io/b/520 and runs until June 16th, 2020.
Comments
No comments so far, maybe you want to be first?