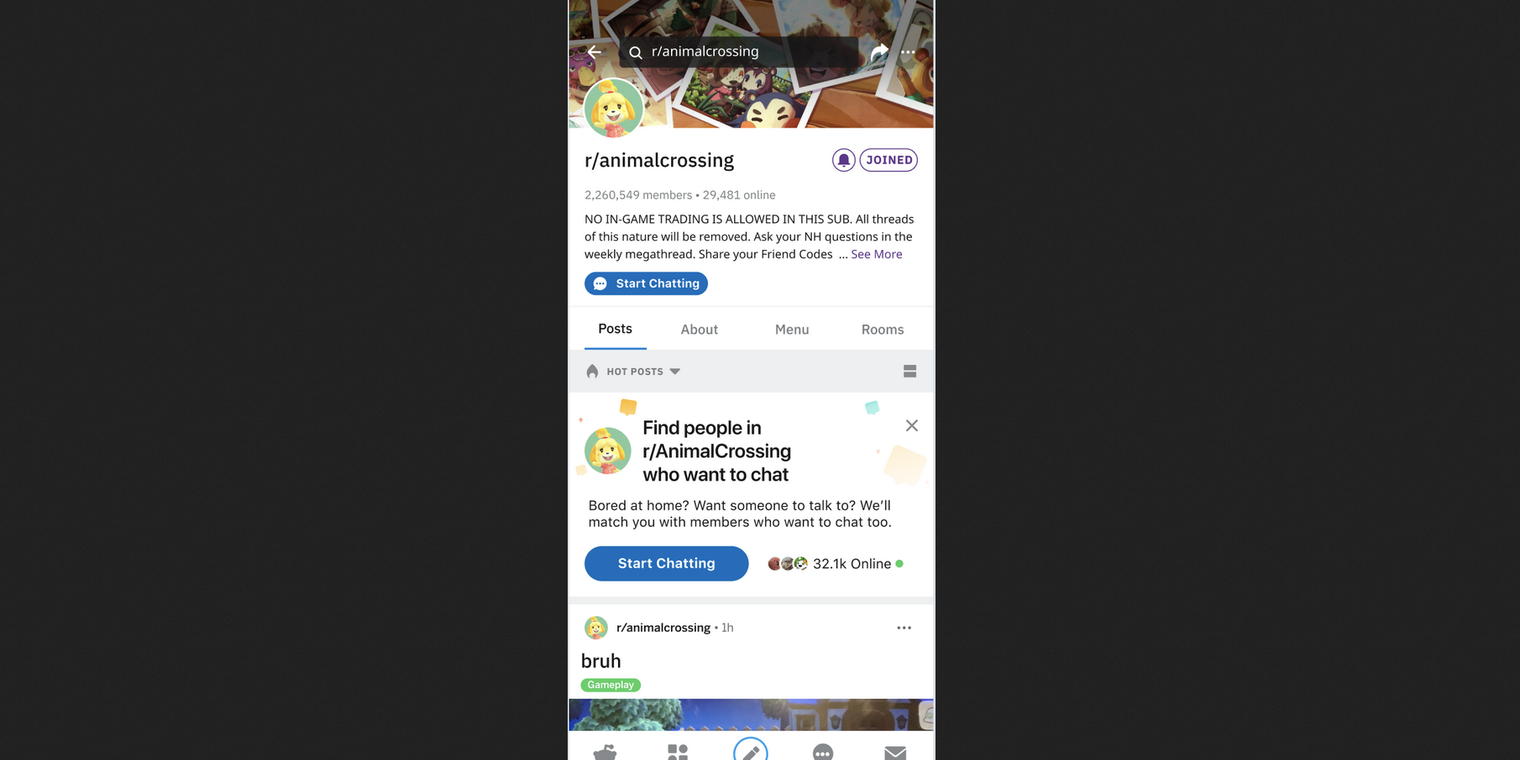 at 5:15 PM
Reddit removed built-in chat room functionality from subreddits after one day
The Reddit link sharing-focused social network announced, launched, and rapidly removed integrated real-time chatroom functionality from its numerous "subreddit" communities.
2 days after announcing the feature, Reddit has removed the new "Start Chatting" functionality from subreddits after several issues arose and were shared by subreddit moderators. These include harassment, taking advantage of those who are suspect to abuse and fraud, and other exploiting users that are otherwise vulnerable. Additionally, for subreddits that are carefully moderated and curated, this feature was both unexpected and not given proper support for moderation in line with their rules. Additionally, there was no way to opt out of hosting a chat room.
When disabling the feature, Reddit gave the following statement:
"Reddit's users, moderators and communities are at the core of every product decision we make, and our intention in rolling out 'Start Chatting' was to give Redditors a new avenue to connect with each other during these difficult times. Given the issues and concerns expressed by our users and moderators throughout the last 24 hours, we've made the decision to disable Start Chatting so we can reassess our rollout plan and evolve the product to meet the needs of our community."
Reddit did not give a timetable for relaunching its chat room functionality for subreddits, but did promise that it will not do so until it can give each subreddit administrator "ample notice," "regular updates," and a way to opt out.
Comments
No comments so far, maybe you want to be first?

;