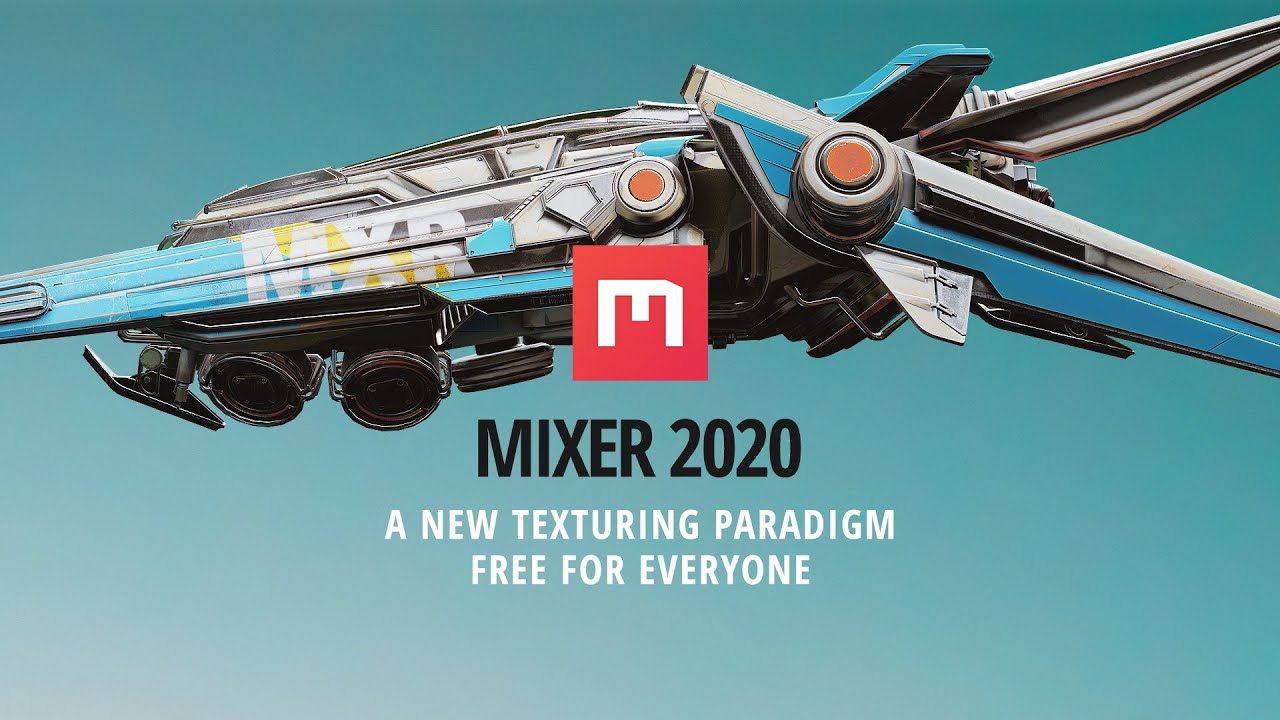 at 10:57 PM
Quixel's Mixer 3D texturing software is now free, free texture library for Unreal Engine devs
Epic Games has announced that its Quixel suite's Mixer 3D texture development software is now free for anyone to download and use.
In an announcement on the official blog for the Quixel Suite, the development team shared the news alongside new features that Mixer provides. As this is the first Mixer release of 2020, these features will be expanded upon or be joined by more new developments throughout the year. As the post puts it:
"This first release unlocks features for texturing single objects and restyling Megascans assets, with Multi-channel 3D Painting, Megascans Smart Materials, Real-time 3D Curvature, Material ID Masking, Seamless Texture Projection and so much more. Each following release will unlock new 3D texturing capabilities, such as multi-texture set support, mirrored UVs, and even more Smart Materials."
The updated release allows for more refined control using a redone 3D brush system. You can also change every part of the look of each and every Megascans asset as well, allowing you to shape and stylize the premade assets to the art direction you're currently aiming to use for your project.
Additionally, anyone that uses Unreal Engine for game development will have free access to the Quixel suite's Megascans asset library.
The first 2020 release of Quixel Mixer is available for free via the official website for macOS and Windows.
Further coverage: Quixel blog post GameFromScratch.com
Did you find this interesting? 
Yes
No
Comments
No comments so far, maybe you want to be first?
Quixel Suite on AlternativeTo

Quixel Suite
  10
Freemium • Proprietary

Mac

Windows

Linux
Quixel was founded in 2011 by Teddy Bergsman and Waqar Azim, based on the vision of substantially speeding up how creators build digital environments, by giving them access to a vast and ever-expanding library of 3D building blocks, and easy-to-use tools to greatly simplify the...