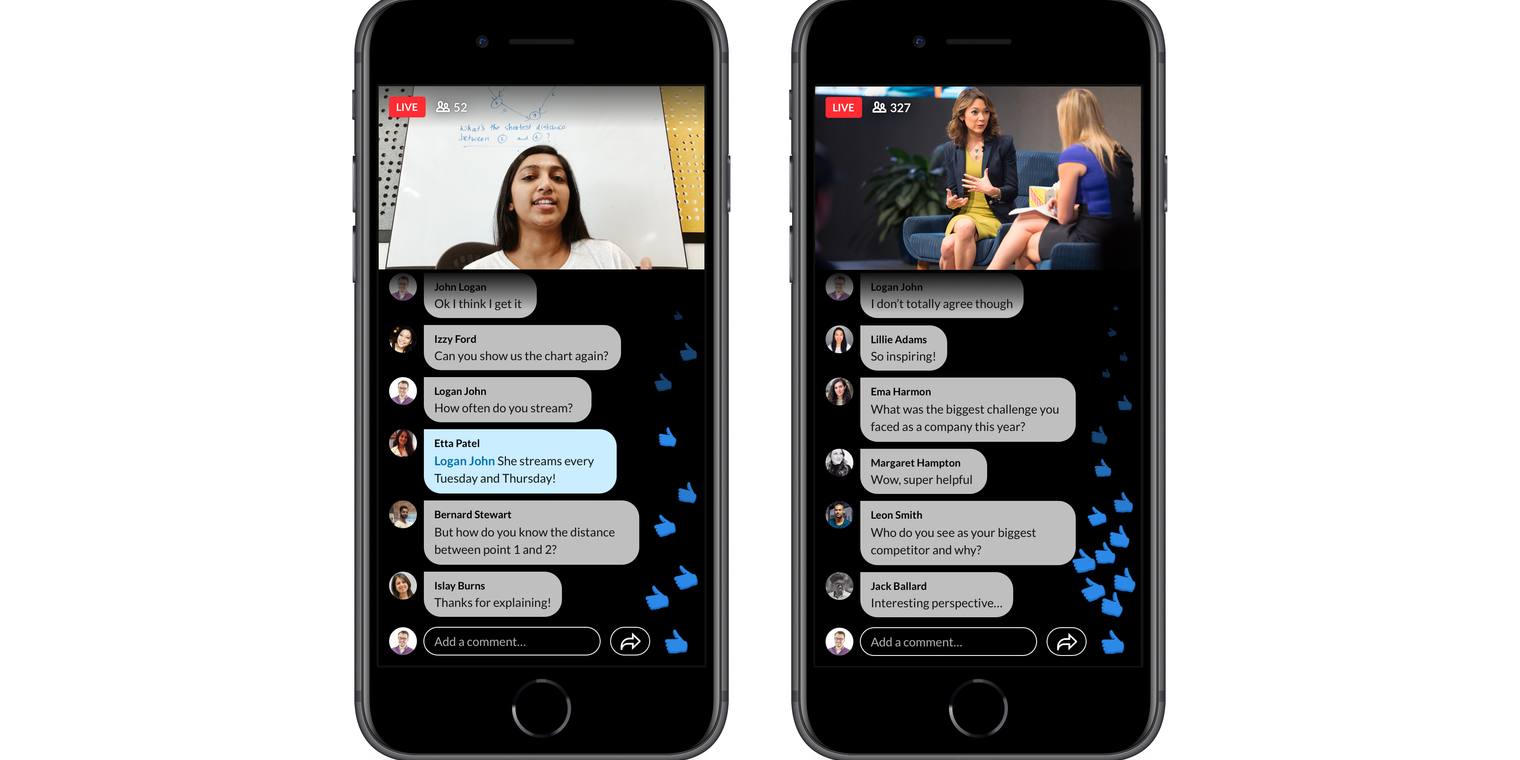 at 9:51 PM
LinkedIn launching new live video broadcast service
Business and professional-focused social network LinkedIn is introducing a new live streaming service aptly named LinkedIn Live. TechCrunch is reporting that the initial rollout for the service will be via an invite-only beta in the United States. These invites will be gradually expanded to a contact form for interested users to try out the new service.
As far as the type of content that LinkedIn wants LinkedIn Live to cover, it's all related to its central professional social network theming: Press conferences and product announcements, live question and answer sessions, graduation and award ceremonies, and other content from who TechCrunch describes as "influencers and mentors."
The technology behind LinkedIn Live will be known to many in the live streaming space: Wirecast, Switcher Studio, Wowza Media Server, and Microsoft Azure are among the tech partners providing LinkedIn Live both its foundation and expertise for its initial content creators.
Though still early, LinkedIn Live looks like it will be a more professional and business-oriented alternative to Twitch, YouTube Live, and other live streaming services.
Further coverage: TechCrunch 9to5Mac
Comments
No comments so far, maybe you want to be first?