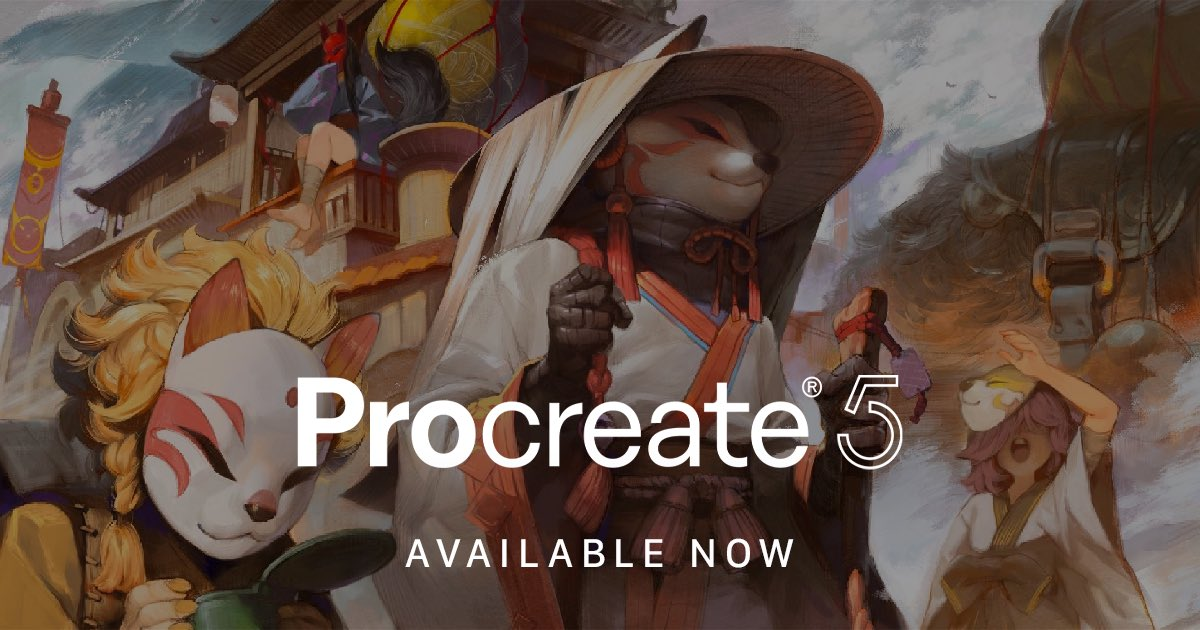 at 2:38 PM
Procreate 5 for iPad is now available, features brush studio, animation assist, and more
Developer Savage Interactive has released the latest version of its flagship Procreate drawing app for iPad. Version 5 of Procreate features a multitude of improvements and new features. Most importantly, however, it features a brand new graphics engine in order to take advantage of Apple's new API innovations.
The new Valkyrie graphics engine enables Procreate to take full advantage of Apple's Metal application programming interface. This allows for improvements to performance and shader support. It also allows Apple devices with enough hardware power to run Procreate 5 at 120 frames per second.
Procreate 5 introduces a new toolset called Animation Assist. This allows for the app's users to create storyboards, looping gifs, and animatics in a simplified way while also making the process easier and more streamlined for professionals and enthusiast users. The same approach has been applied for the creation of custom paintbrushes using the new Brush Studio. Brush Studio allows you to control the behavior, appearance, and reaction time of each custom brush. Procreate 5 also allows for users to import brushes from Adobe Photoshop.
In addition to these new additions, the latest Procreate release also includes a refreshed, improved interface that focuses on being less cluttered and easier to use while still retaining the design language of the app's previous releases. A new clone tool allows for cloned areas of a file to have a different look by selecting alternate brush or color styles.
Version 5 of Procreate for iPad is available via the App Store for $10 USD.
Comments
No comments so far, maybe you want to be first?