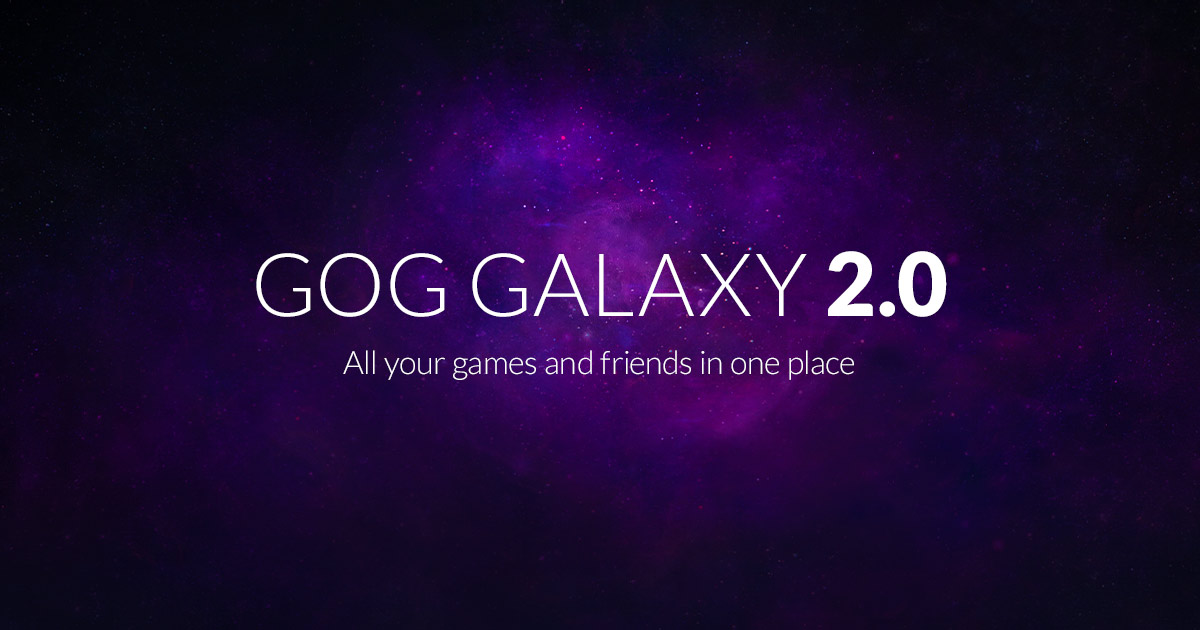 at 4:11 AM
GOG Galaxy 2.0 game launcher now in open beta, features universal library and more
CD Projekt's GOG DRM-free gaming storefront has announced that version 2.0 of its optional GOG Galaxy launcher is now available to everyone in the form of an open beta.
On its official site, GOG GALAXY 2.0 highlights two major features: A universal game launcher for installing any PC game you own regardless of whether its through GOG.com or alternatives like Steam and EA App, as well as a universal friends list for all of the gaming platforms you use, including the likes of Xbox Live. Both of these universal lists are shared across all of your supported devices using the cloud.
Small quality of life features are also included in GOG Galaxy 2.0, such as cloud-based saves for your games that are shared across all of your supported devices like the universal games library and friends list. Additionally, if an update to a game you own on GOG.com breaks compatibility with the computer you're using to play games, you can restore that game to a previous, working version.
In addition to the robust functionality, GOG Galaxy promises security as well. Stating that GOG is "not in the business of users' data," you're in the know with what data is being imported for official gaming storefront integrations. Any community made integrations will always be open-source so you can see what data is collecting using those as well.
The GOG Galaxy 2.0 open beta is available for download on Windows 8 and higher as well as macOS from gog.com/galaxy.
Further coverage: CD Projekt news post GOG Galaxy official site
Comments
No comments so far, maybe you want to be first?