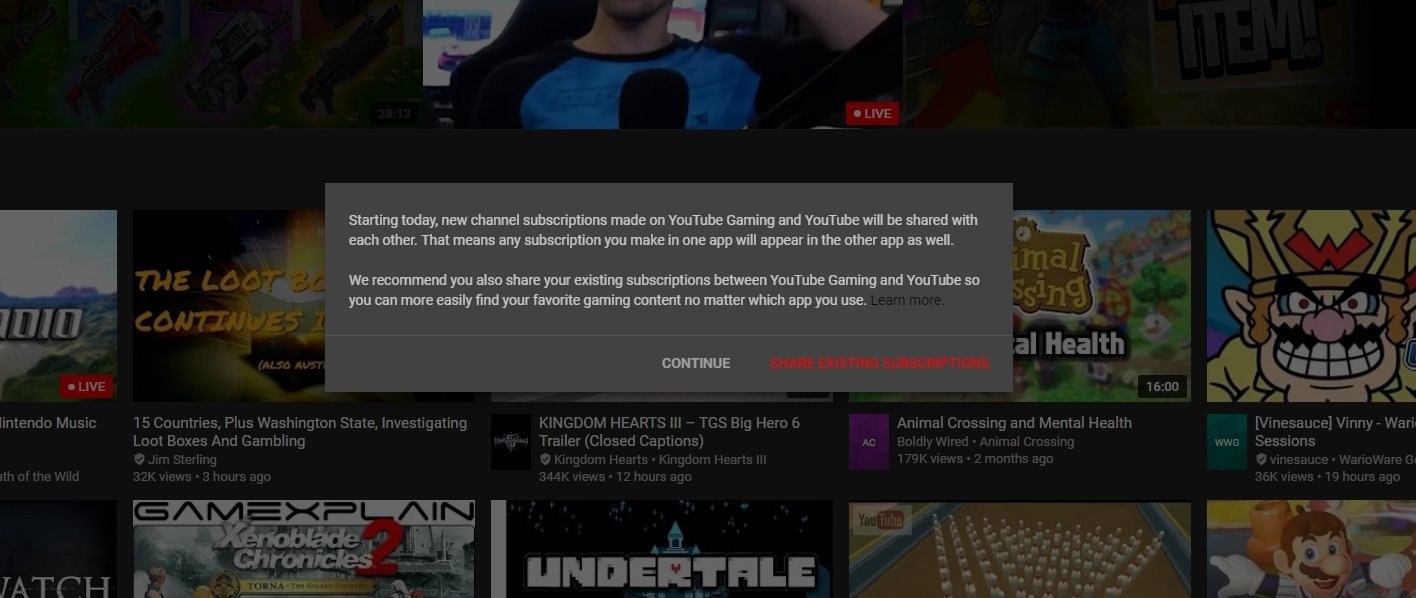 at 5:11 PM
YouTube merging standalone Gaming app and website into mainline YouTube
YouTube's foray into a dedicated video game livestreaming service will be folding into its main service over the next year. It will be fully discontinued in March of 2019.
As announced in a YouTube Blog post by Christina Chen, YouTube's Director of Product Management, the YouTube Gaming app and website will be supplanted by a new dedicated gaming page on YouTube's main site and apps. This is due to the fact that, according to Chen, "the amount of gamers we are able to reach is far bigger on YouTube [than on YouTube Gaming]."
Currently, the standalone site that launched in 2015, https://gaming.youtube.com/, will coexist with the new https://www.youtube.com/gaming, though the former will be phased out over the next year as it is no longer actively maintained. By the end of March of 2019, the standalone YouTube Gaming website and apps will be shut down.
Further coverage: Official YouTube Blog TechCrunch
Did you find this interesting? 
Yes
No
Comments
No comments so far, maybe you want to be first?
Related news
YouTube Gaming on AlternativeTo

YouTube Gaming
  20
Online

Android

iPhone

Android Tablet

iPad
YouTube Gaming keeps you connected to the games, players, and culture that matter to you. Featuring videos and live streams with chat — including let's plays, reviews, speedruns, trailers, and more from your favorite gamers and publishers — you can explore the games you care...